LOUISVILLE, Ky. (WDRB) – The Kentucky Commission on Human Rights sought a state investigation over the summer into a whistleblower complaint of management misconduct and falsifying agency records, according to documents obtained by WDRB News.
On August 15, the commission unanimously voted to ask the Kentucky Personnel Board to look into an "employee whistle blower complaint," meeting minutes show.
"One of our employees has recently alleged that her direct supervisor engaged in misconduct, including falsifying agency records and intentionally misstating material facts to the Franklin Circuit Court and the Kentucky Court of Appeals," Alma Randolph, the commission's board chair, wrote in August letters to the Personnel Board and the Kentucky Personnel Cabinet, copies of which WDRB obtained.
"Further," Randolph wrote, "the complaining employee alleged that when she brought her concerns about her direct supervisor to the KCHR Executive Director, he improperly pressured her to drop the complaint."
The executive director, John J. Johnson, announced his retirement last week after 12 years in the post.
The Personnel Cabinet is investigating the complaint, spokeswoman Katherine Kington North said Monday. She declined to comment further.
Any findings would be referred to the Personnel Board.
There's no indication that the whistleblower claims were filed in a lawsuit in Kentucky's court system.
The Human Rights Commission is the Kentucky state agency charged with investigating alleged violations of the Kentucky Civil Rights Act and enforces the policies of federal civil rights law, including the Fair Housing Act and the Americans with Disabilities Act.
It also often purses discrimination, housing and other lawsuits in civil courts in Kentucky on behalf of state government.
Johnson, who has served as the agency's executive director since 2007 and was inducted into the Kentucky Civil Rights Hall of Fame in 2005, announced his retirement Friday afternoon in a news release.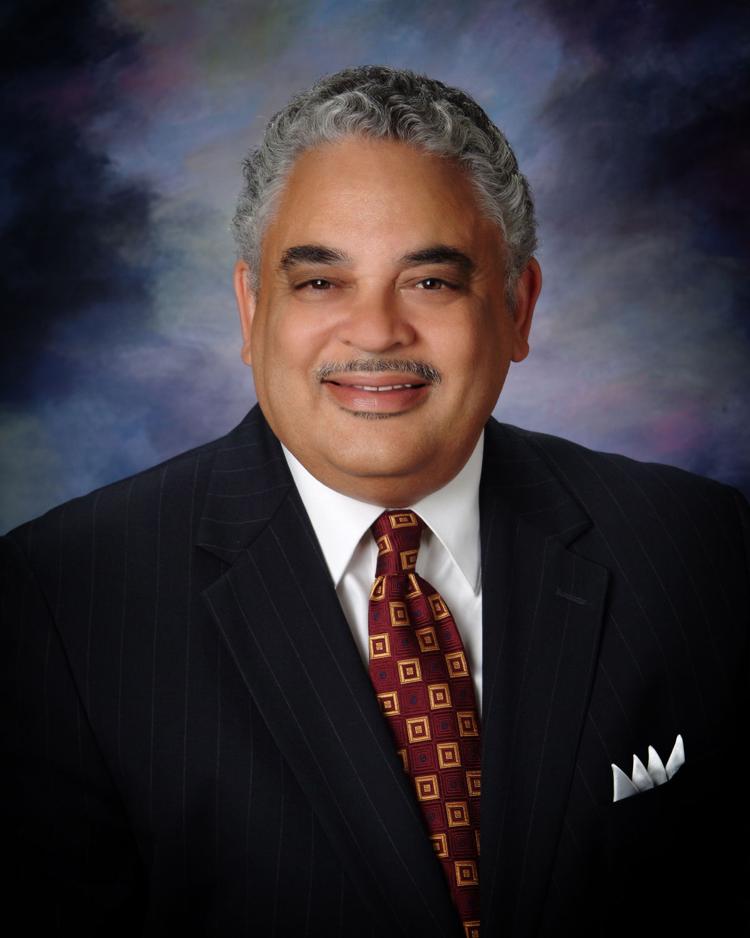 The commission board, which met Friday in Lexington, thanked Johnson in the release for "working tirelessly to advocate civil rights and equal justice in our Commonwealth."
Johnson did not immediately respond to a voice mail message seeking comment on Monday.
Board member Adam Futrell, a Paducah attorney, said Johnson had been thinking about retiring for some time and wanted to spend more time with his family. Futrell said board members are aware of the Personnel Cabinet's investigation, but he declined to comment on it.
At its September board meeting, commissioners met in a closed session "for the purpose of discussing personnel related issues," meeting minutes show. Johnson and Keith Duerr, the commission's managing attorney, were not allowed in part of the session.
Duerr, who is still with the board, could not immediately be reached for comment.
Gov. Matt Bevin last October appointed an entirely new 11-member commission, replacing members whose terms had expired. He named Randolph the board chair.
"The commission supports these inquiries, and we've instructed our staff to cooperate with all the requests for information from other agencies and we look forward to receiving the results of the inquiries," Randolph said in a telephone interview Monday.
"At that time, we'll take all appropriate and lawful steps to ensure the important work of advancing civil rights in the Commonwealth of Kentucky."
Reach reporter Marcus Green at 502-585-0825, mgreen@wdrb.com, on Twitter or on Facebook. Copyright 2019 WDRB Media. All rights reserved.