LOUISVILLE, Ky. (WDRB) -- Knocked unconscious after a 2017 collision with a Kentucky State Police cruiser in Hardin County, Connie Reesor had no reason not to believe the trooper and an initial police report that blamed her for the wreck.
Reesor faced possible charges for running a red light and crashing into the officer. And there was no video evidence disputing the official version of what happened, since the car had no dash camera and troopers in Kentucky don't wear body cameras.
"When the police report came out, and I read it, I cried because I was like, 'I caused this?'" said Reesor, who couldn't remember details of the crash that happened on her way to church. "I was going to go through life thinking I caused that and I made this horrible decision to go through this intersection. To me, it just makes me want to cry. I'm just glad the truth prevailed."
The truth was revealed in a civil trial by witnesses to the wreck and data from both vehicles, which cleared Reesor and proved the trooper was at fault. He had run a red light at 80 miles per hour with no working sirens before smashing into Reesor. A jury ordered state police to pay $1.4 million.
Cases like Reesor's highlight an ongoing gap in transparency at KSP, the state's second-largest law enforcement agency behind the Louisville Metro Police Department. Without widespread camera use, the accounts of citizens and their state police can vary widely. 
Take Jared Johnson's interaction with a state trooper in March 2020.
Accused of assaulting the trooper while being arrested at his home in Rockcastle County, Johnson was looking at a slew of criminal charges. Again, there was no police footage showing what happened. But Johnson had a home security surveillance system that caught the trooper assaulting him while his hands were behind his back. The trooper, Houston Lewis, is seen repeatedly hitting Johnson in the back of the head with a flashlight, according to the surveillance video obtained by WDRB News.
A lawsuit claims that, while he sat in the back of Lewis' cruiser, Johnson told the trooper his arrest had been captured on the home surveillance video.
Lewis immediately went back into the house and allegedly smashed the security system, but the video had already been uploaded and eventually ended up in the hands of Johnson's attorney, according to court records. The trooper was convicted of assault and forgery and sentenced to three years in prison this year.
A WDRB News investigation found other instances of similar interactions between Kentuckians and state police. They include:
But for the footage or witnesses, those cases would have pitted citizens' accounts against official versions put forth by state troopers.
"The officer says, 'This is what happened,' and if you don't have any proof otherwise, his word becomes gold," said Louisville lawyer Steve Romines, who represented Reesor.
KSP now exploring body cameras
Large local police departments in Kentucky — such as Louisville and Lexington — added body cameras years ago. Louisville police, which has about 1,100 officers, has used them since 2015.
Most neighboring state police agencies now have and are adding more body cameras, but KSP has none. And only a fraction of cruisers have in-car cameras.
The state police declined an interview request for this story.
It also initially declined to say how many cruisers are outfitted with cameras. But a database obtained by WDRB News through a public records request shows 114 such cameras have been assigned across the state after they were purchased in June 2019.
In all, KSP has more than 700 operational cruisers in its vehicle fleet, although not all are for patrol purposes, spokesman Sgt. William Gregory said in a statement. Gregory said the department is currently looking into whether it would be feasible to outfit troopers with body cameras.
But in the clearest endorsements to date, Democratic Gov. Andy Beshear said last week that state police are working with his budget director "to outline their budgetary requests for both necessary pay increases and body camera options (for) the upcoming fiscal year."
"I believe that body cameras can provide protection to law enforcement officers by documenting exactly what happened during a situation," Beshear said in a statement. "The footage can also be a valuable resource to help improve the agency and identify areas where training can be expanded upon."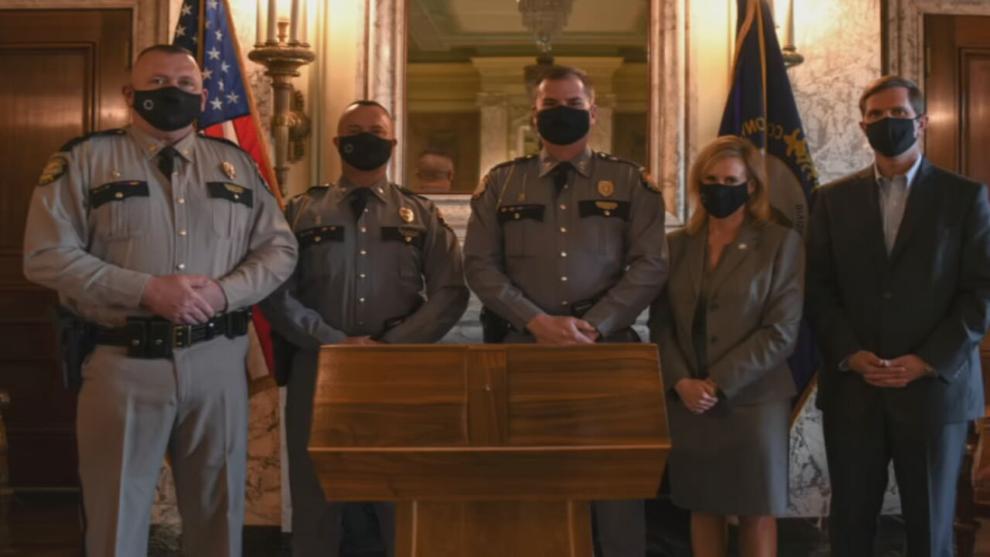 KSP Commissioner Phillip Burnett Jr. said police are testing body cameras, vehicle cameras and weapon cameras "and hopes to have these resources in place in the near future."
"Our agency supports appropriate personnel being outfitted with recording devices and is working with the Office of the State Budget Director to request necessary funding to purchase equipment that would properly meet the agency's needs," he said in a statement.
Any budget request must come before legislators in the Republican-dominated General Assembly, which convenes in January for a session that will include passing a two-year state spending plan.
State Rep. C. Ed Massey, a northern Kentucky Republican who chairs the House Judiciary Committee, said he supports law enforcement officers using body cameras. As an attorney, he said he has introduced such camera evidence in cases he's been involved in. But Massey said he's concerned about possibly introducing a body camera program for state police as the agency deals with staffing and recruiting challenges.
"They are losing troopers left and right — including to my local department up here in Boone County — because they can't keep them," he said. "So the concern I have is not necessarily whether or not we should have body cameras. My concern is about the training protocols that would go with it (and) maintaining the personnel that would be consistently trained on the use of body cams."
He also questioned how the state might pay for new cameras.
"I don't think that the revenue exists within the KSP itself to fund — across the board — that kind of equipment," he said.
In the Senate, Judiciary Committee chair Sen. Whitney Westerfield said he wished all law enforcement agencies in Kentucky had body cameras. He also noted the cost of not just outfitting troopers with the equipment but storing all the video.
Westerfield, R-Crofton, said he does not remember state police ever requesting funding for body cameras.
"They've asked us for guns, for cars, for radios, for pay, a shooting range," but he can't recall a request for body cams, he said.
'That was an old guy view'
Most of the state police agencies that border Kentucky equip their troopers with body cameras. Two states — Missouri and Virginia — don't have those cameras or any plans to add them.
The Tennessee Highway Patrol, for example, has distributed 85 body cameras to various members, including troopers that monitor roadside weigh stations and random troopers across the state, spokesman Lt. Bill Miller said. And at the direction of Republican Gov. Bill Lee, the GOP-led legislature approved $2.3 million in funding earlier this year to expand the program.
In Ohio, the state highway patrol is testing body cameras before choosing a vendor, spokesman Lt. Nathan E. Dennis said. The agency then will outfit all uniformed employees up to staff lieutenants, he said.
Last August, Indiana Gov. Eric Holcomb announced he was requiring all state troopers who routinely have contact with drivers and other citizens to start wearing body cameras by this spring. The Indiana State Police has since added 900 body cameras for those "frontline" troopers and supervisors, Superintendent Doug Carter said. The program is costing $15 million over the next five years and also involves pairing body and dash cams, providing multiple views of interactions between state troopers and the public. State police previously had about 40 in-car cameras.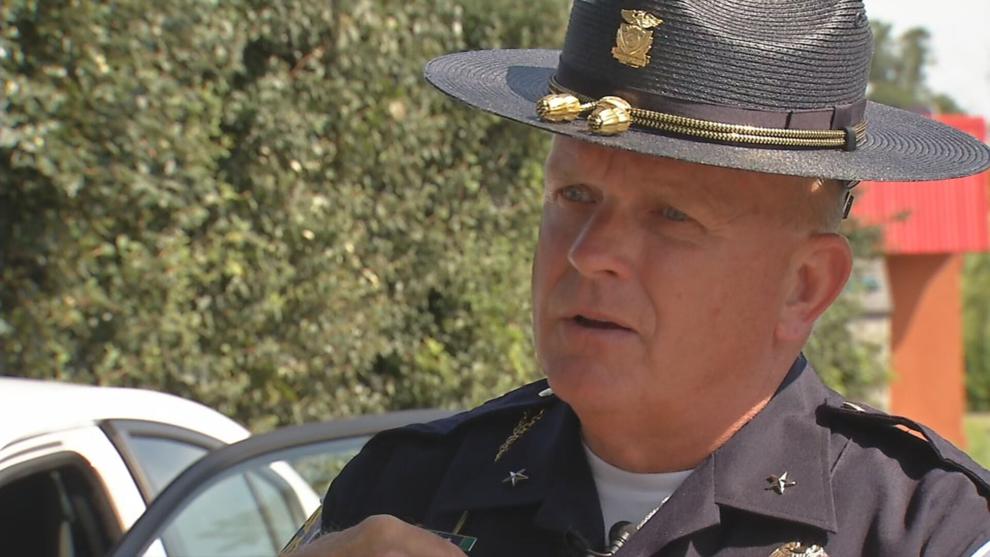 Carter said he had long resisted the cameras before coming around and embracing them.
"I was opposed to the body cameras for a lot of reasons. No. 1, they don't think. They don't train. They don't understand what happens when the hair stands up on your arm in the middle of the night when no one else is coming to help you," Carter said in an interview with WDRB News. "But what I realized was that was an old guy view."
Indiana's system also automatically turns on a trooper's body camera when a cruiser's sirens are activated as well anytime a sidearm is unholstered. It also starts recording on all troopers' cameras anytime one of them draws a weapon in their vicinity.
Carter said there have been several instances of allegations made against troopers that have been dropped after the accuser was told that video exists. 
The program involves more than just adding the cameras.
"We've built a staff around us. We've hired attorneys, paralegals to manage all of this data," Carter said. "Remember that, theoretically, there could be 600-700 troopers out there that film three movies a day. So think about that amount of data."
'It's better than a recorded statement'
KSP has long been criticized for a lack of transparency, even taking some citizens and media outlets to court in an effort to withhold public records.
A 2018 WDRB investigation found state police had violated Kentucky's open records law more than any other government agency over the previous five years, based on rulings by the state attorney general's office.  
More recently, the Kentucky Center for Investigative Reporting and the Marshall Project revealed that between 2015 and 2020, state police officers shot and killed at least 41 people, more fatal shootings than any other law enforcement agency in Kentucky.  The news organizations also found that state troopers killed more people in rural areas than any police department in the U.S.
Several attorneys from around the state, some of whom refer to KSP as "The Grey Gods," say not having body cameras is exactly how the agency wants it.
"You can't cross-examine a body camera video," said Louisville attorney Thomas Clay, who has represented police officers in addition to those accused of crimes by police.  "So, (troopers) can say whatever they want."
Attorney Greg Belzley, who has represented several people around the state in cases against the state police, said that within the agency, "they know they have a problem. They don't want transparency. They don't want oversight."
Prosecutors say body and dash cams are beneficial to court cases, providing more indisputable evidence that can lead to quicker plea agreements or give jurors a more clear picture of what happened.
"It's better than a recorded statement two hours later at the police department, better than an officer writing up a written report," said Brian Wright, president of the Kentucky Commonwealth's Attorney's Association and the top prosecutor in Adair and Casey counties. "It conveys to you exactly what's going on from the perspective of the camera."
But Wright also pointed out that the funding for the cameras and, more specifically, the storage of the footage and how long it should be preserved, complicates the issue.
"It's not as easy a solution as a lot of people think it is," he said. "There are some complicating factors."
Hardin County Commonwealth's Attorney Shane Young said storage issues are an issue with the Elizabethtown Police Department's body camera footage, which his office is responsible for keeping.
"Someone has to come up with an answer on how long you have to keep this stuff, and the state is going to have to have the ability to get enough space to store all this, which they are not willing to do right now," he said.
Young said he has talked with state troopers who want body cameras.
"I don't think state police would have a problem doing body cameras at all," he said. "I don't know anybody that has a problem wearing a body camera. But state police is not a well-funded agency."
And some former KSP officials agreed, saying it's not that the department doesn't want body or dash cameras. Instead, they say, the department has simply not had the funding for the equipment, ongoing maintenance and storage space for all of the data, and legislators have not stepped up to offer help.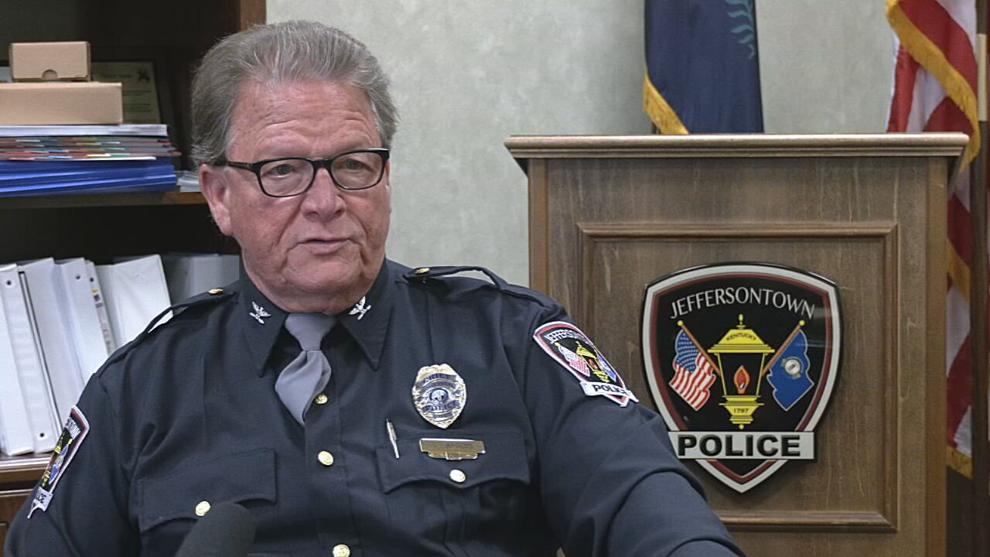 "We looked at (body cameras), but the cost was pretty robust," said former state commissioner Rick Sanders, who led the agency during former Republican Gov. Matt Bevin's administration, from 2016 to 2019, before leaving to become chief of the Jeffersontown Police Department.
"The problem was that the state police had so many needs that that was way down on our list of wants. We had to buy new cruisers, new rifles ... and body-worn cameras was something we talked about but not one or two on our wish list."
He also did not remember state police pushing legislators for funding.
Sanders, whose Jeffersontown department uses body cameras, said "it's a great tool" and "fortunately (J-town) had the funding."
"I'm a big believer in body cameras," he said.
Former commissioner Rodney Brewer, who was in charge of state police both before and after Sanders, did not respond to a request for comment on his cell phone. In an interview with WFPL News in 2016, he said he supported the idea but that the cost was too steep.
Trooper promoted after red-light crash
During Connie Reesor's November 2018 trial against Trooper Steve Oughton, the officer admitted he broke the law by running a red light while speeding with no working sirens. In addition, Oughton acknowledged the initial police report inaccurately blamed Reesor for the wreck, which claimed she ran a red light and struck the trooper's cruiser, according to a video of the trial in Hardin Circuit Court.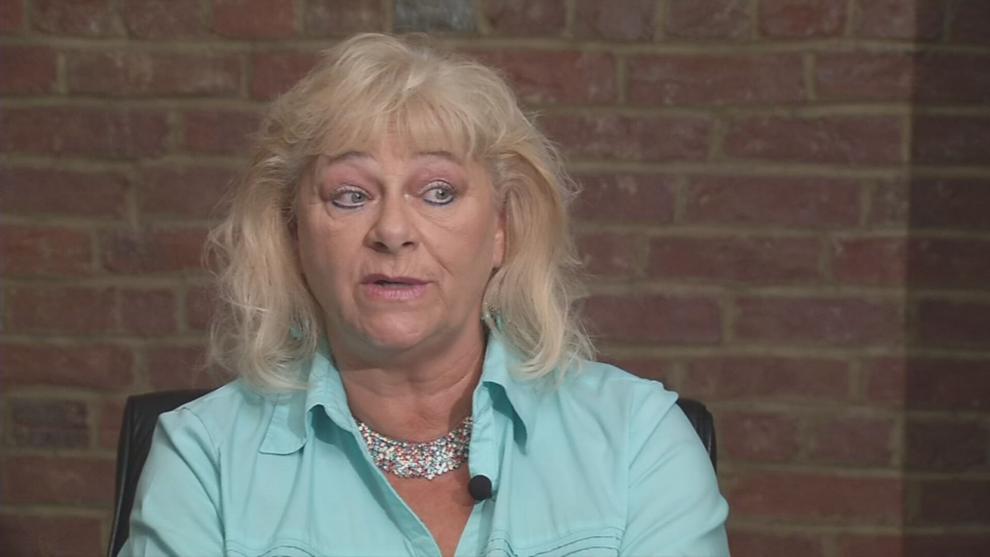 But Romines, Reesor's attorney, pointed out there were no consequences for Oughton breaking the law and lying about how the wreck occurred. In fact, not only was he never disciplined for the incident, but the trooper was later promoted.
"If he is anybody but law enforcement, he gets prosecuted as a result of this," Romines said in an interview.
And he said the lack of body and dash cameras continues to allow for troopers to inaccurately recount events, given there is no independent video evidence.
"It encourages them to keep doing it," Romines said. "If there are no consequences for this type of behavior, they'll just keep doing it."
For Reesor, the wreck and how it was handled has left her dismayed and disappointed. She also could have lost her job as a bus driver if the case hadn't been further investigated, she added.
"I have a high respect for law enforcement," she said. "That kind of shattered me a little bit on what actually goes on out there. I'm just a citizen. I'm nobody special ... but he was going to blame me."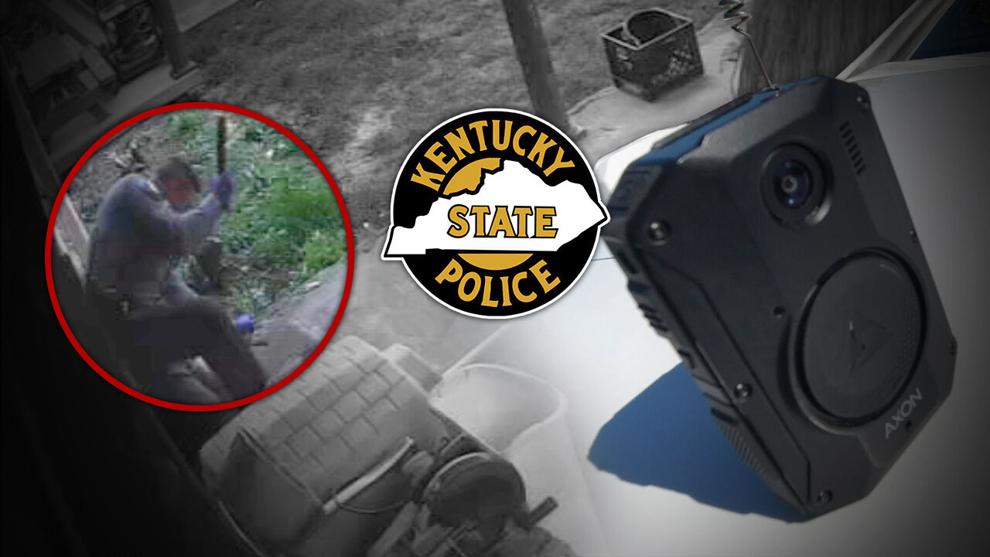 Copyright 2021 WDRB Media. All Rights Reserved.