LOUISVILLE, Ky. (WDRB) -- Claudette Uwera cried tears of frustration every day because she couldn't communicate with her classmates at Olmsted Academy South.
"I didn't know how to say hi," said Uwera, now a well-spoken 18-year-old Iroquois High School senior who immigrated to Louisville from Rwanda when she was about 12. "I didn't know how to say anything. I didn't know English at all."
Uwera's grasp of English has improved greatly since, and she'll be attending Western Kentucky University with a $6,000 scholarship this fall to begin her journey toward becoming an immigration social worker.
And running her own business on the side.
And being a fashion designer, also on the side.
"I just want to be as great a social worker as I can to help people, because I know how people struggle," she said. "... People helped us, and I really want to help people like they helped us."
Uwera's lofty goals are rooted in a work ethic she developed at a young age while growing up in the Congolese refugee camp Gihembe, located in northern Rwanda near the border with Uganda.
"I knew that I came here to finish school," she said. "I knew what I came here to do, because we didn't really have that many opportunities in Rwanda. So when I go (to WKU), I'm really going to try to focus on myself and do everything that I want to get done."
Her parents moved from the Democratic Republic of Congo in the aftermath of the 1994 Rwandan genocide, an event that ignited the Second Congo War in which nearly 4 million people were killed between 1998 and 2002.
Uwera's father served as a soldier for the Democratic Republic of Congo. When she was 6, she remembers her mother getting the phone call informing her of his death.
They never found out how he died or where he was laid to rest, she said.
"I don't know where his grave is at," she said. "I really don't know how he passed away."
Uwera drew strength from her mother, who found herself thrust into a position of providing for three children by herself. As the oldest sibling – she has a 16-year-old sister and an 11-year-old brother – Uwera did her part to help around the house while her mother looked for work.
She quickly became the "second mother" at home, she said.
"I really didn't know anything," Uwera said. "I learned how to cook by myself. Nobody really taught me."
"I really had to do everything that it takes for me to help my mother out," she said.
At times, that meant walking alone for miles in the nearby mountains in search of necessities like fresh water.
"I would walk for two hours straight just to go find water for us to cook," Uwera said. "I was really young, but I didn't care, because I had my two siblings. I had my little sister, my little brother that I had to take care of while my mom was out there finding opportunities to provide for us."
It went on like that for years until the United Nations notified Uwera's mother that her family had been selected for resettlement in the U.S., a process that Uwera estimates took between eight months and a year.
"Ours was going really fast," she said. "It's like they really wanted us to come to America."
Her mother struggled with the decision of uprooting the family and starting anew.
Other family members prodded the matriarch into moving to the U.S., saying the fresh start presented new opportunities for her children.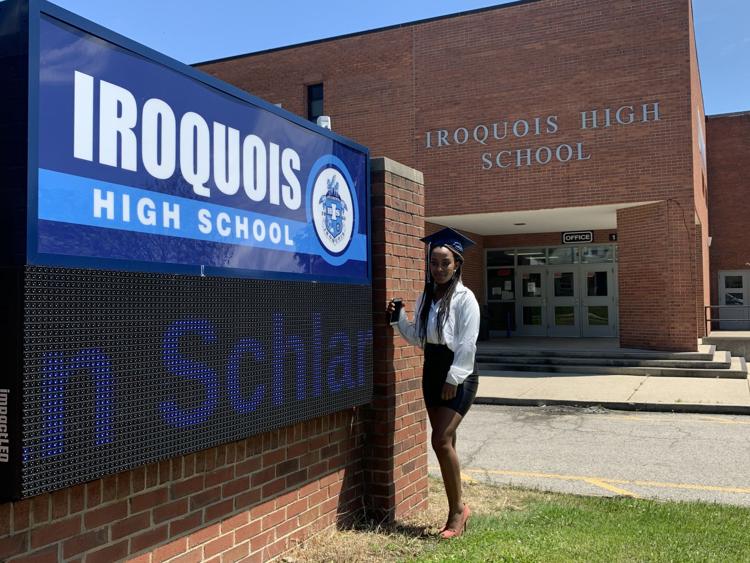 The prospect of resettling in the U.S. was also difficult for Uwera.
"It was just like we left all the memories that we created there and we came into a whole new world where we didn't know nobody," she said. "We didn't know the language, the people."
Moving to Kentucky didn't fit Uwera's mental image of the "heaven" that awaited her family in the U.S.
"We're going to have everything that we wanted, everything," she said of her mindset at the time. "But you've really got to work hard here to earn anything. You've really got to work."
Her family settled on Kingston Avenue at first, and Uwera was sent to the English as a Second Language Newcomer Academy before transitioning to Olmsted Academy South about a month later.
Although her grasp of English was nonexistent, she used rudimentary sign language to try to communicate with her classmates, which worked out.
"I used to cry every day at school, because I didn't know how to talk to people," she said. "Every time they talked, I used to think they were talking about me or would they were talking about negative stuff about me. But I used to always work hard to try to figure out what they were talking about."
She began practicing English at the Americana World Community Center and said it took her about a year to learn.
Since then, she's worked in a variety of roles at the center to help others in similar situations. She's also volunteered at the Beechmont Community Center.
Uwera said she's loved her experience at Iroquois. She's participated in international club, choir, Bible study, track, culinary programs and other activities during her high school career.
She also won this year's Who's Who award at Iroquois.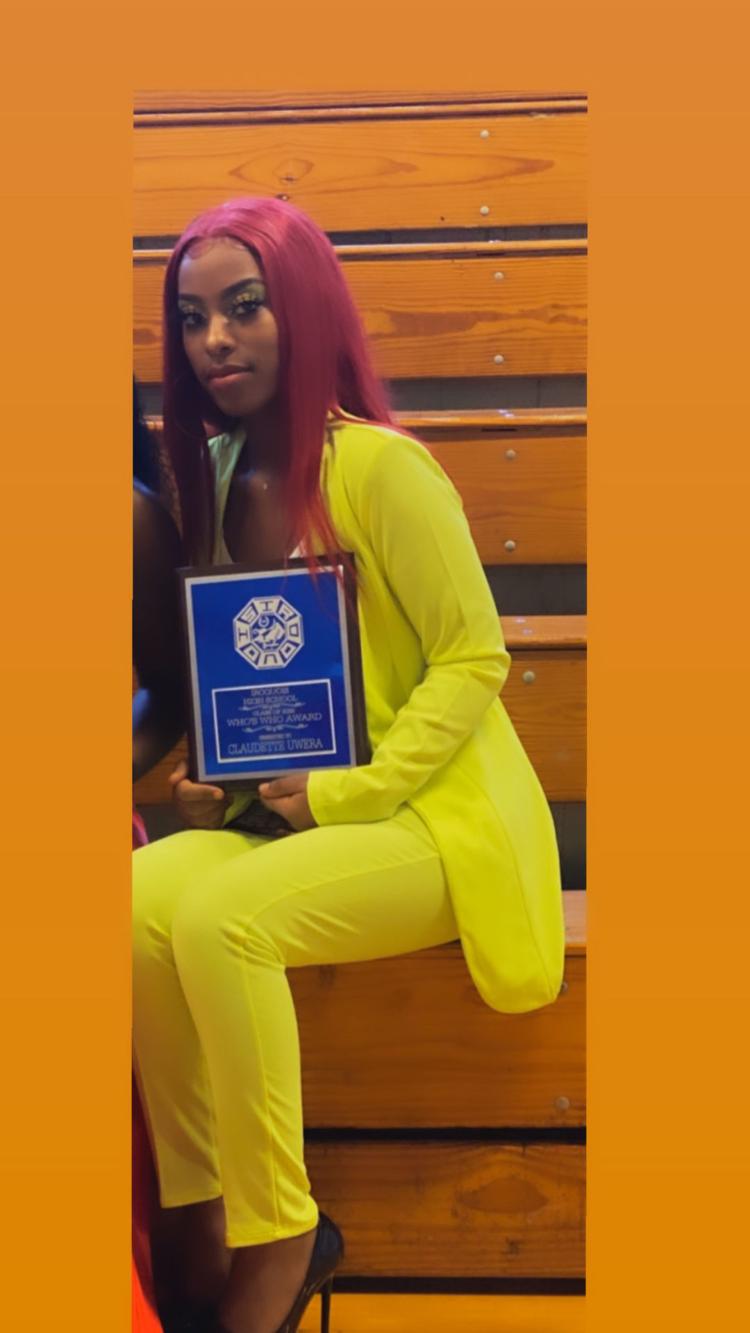 "The people, the teachers, the activities and everything," she said when asked what she'll miss about high school. "... I'm just going to miss them."
Though the virtual commencement ceremonies at Iroquois and other JCPS high schools thanks to the COVID-19 pandemic aren't ideal, Uwera is proud to call herself a graduate.
"We made it through," she said. "That's the most important part."
And through her struggles, Uwera is proud of the person she's become.
"I want to be just like my mom," she said. "She's a really hardworking person. She really worked hard for us and provided for us and everything. I want to be just like her and even do more."
Copyright 2020 WDRB Media. All Rights Reserved.