LOUISVILLE, Ky. (WDRB) -- At least one person has been injured after a fuel tank exploded in Scottsburg, Indiana, Thursday morning.
According to the Scottsburg Fire Department, the explosion took place at Thomas Plastic Machinery, Inc. It is located near the 800 block of Armory Place, in Scottsburg.
An image of the site sent to WDRB by a viewer shows black smoke pouring from a plastics plant in that area.
"The fire started today at about 9:58 a.m.," said Chief James Richey, Scottsburg Fire Department.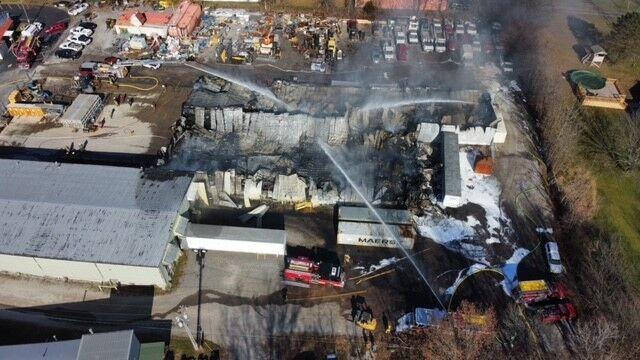 "When we arrived on the scene, there was thick smoke and heavy flames shooting from the building," said Richey. "All of the employees were accounted for so, we had to decide if we should take a defensive position because of the size of the fire."
Richey said nine different fire departments responded to the scene. "That was mostly to make sure we had enough water to fight the fire."
Richey said it took about an hour to get the fire under control, but he expects fire crews to be on the scene for several hours, just in case any of the hotspots start burning. 
Right now, firefighters don't know what caused the explosion, but believe it caused a significant amount of damage to the building.
INDOT reports U.S. 31 is closed between Armory Place and Bellevue Avenue in Scottsburg.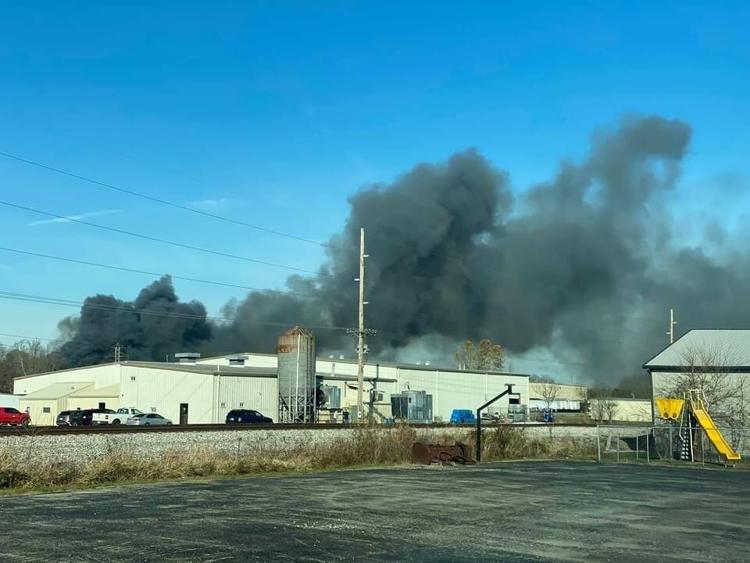 An INDOT traffic alert says one person has been injured and the nearby area has been evacuated. 
According to officials, the injured person suffered burns and was flown to U of L Hospital.
Further information from first responders is not yet available.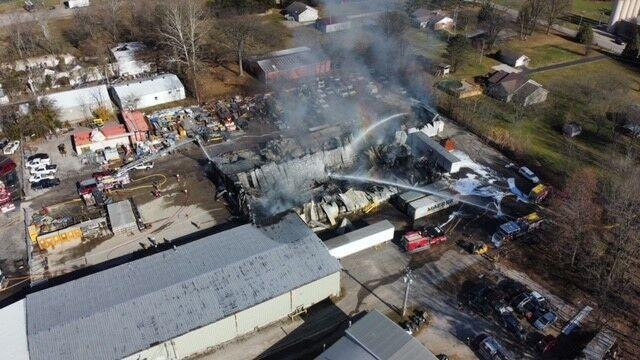 Copyright 2020 by WDRB Media. All rights reserved.