BARDSTOWN, Ky. (WDRB) -- The holidays are difficult for the Ballard family as they continue to search for answers in the disappearance of Crystal Rogers and death of her father, Tommy Ballard.
However, Monday was a particularly difficult day, because it would've been Tommy's 57th birthday.
"You know, you'd think it would get easier to talk about and things, but it doesn't," said Mike Ballard, Tommy's brother.
Tommy Ballard was shot and killed on Nov. 19, 2016, while on family property. He was heading out to go hunting with his grandson.
"Tommy was a devoted family person," his brother said, choking back tears. "Loved his wife, loved his kids. Hard working. Would do anything for anybody."
Tommy Ballard's family hopes for a renewed effort for answers and justice in the new year. His death was classified as a death investigation. His family believes he was murdered and that it is connected to the high-profile disappearance of his daughter, Crystal Rogers.
Rogers' boyfriend at the time, Brooks Houck, was named as the only suspect in her disappearance. However, no one was arrested or charged. Mike Ballard said Rogers' mother organized another search for her last Saturday based on a potential lead.
Meanwhile, no suspects have been named, and no information has been released on Tommy Ballard's death. Mike Ballard said he does believe detectives are working on the case, but it's hard not to get discouraged when there's not much to go on.
"We know kind of in our minds and hearts what happened," Mike Ballard said. "But there's nothing that can be done about it right now. Until, I guess, somebody comes forward."
There is a $20,000 reward for information leading to Tommy Ballard's killer. There is also a $100,000 reward in Rogers' case.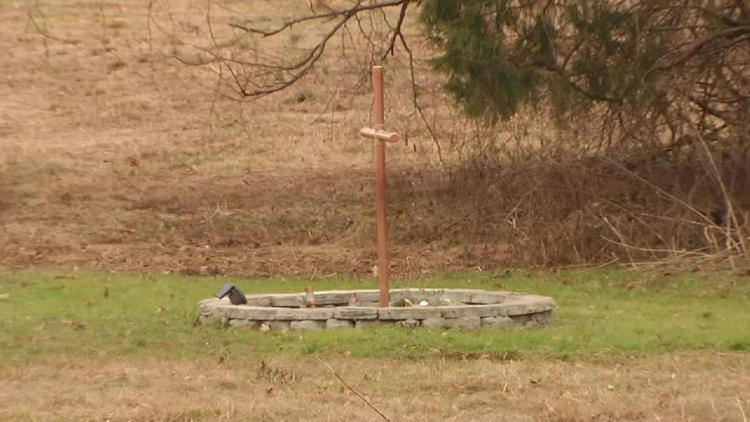 Kentucky State Police Trooper Scotty Sharp said detectives are working on these cases every day to investigate leads, but he said there are no updates that can be shared at this time. Tommy Ballard's father said detectives told him they are looking back at the cases again from "day one" and going step by step through leads and evidence.
If you have any information, you can call Kentucky State Police or the Nelson County Sheriff's Office and remain anonymous. You can also email TipsForTommy@outlook.com.
Related Stories:
Copyright 2019 WDRB Media. All Rights Reserved.