LOUISVILLE, Ky. (WDRB) -- After years of lawsuits have left the Glenmary Country Club neglected, a Louisville developer has announced plans to breathe new life into the area. 
Since the Glenmary Country Club closed in 2015, more than 100 acres of land has sat virtually abandoned in an area off Bardstown Road south of the Snyder Freeway.
Those that live in neighboring properties say they've had to purchase bigger lawnmowers to cut the neck-high grass since nobody else will.
In May, Chris Thieneman says he purchased 45-acres of the country club for $625,00 from Par Golf LLC, including the area where the clubhouse is located. 
Thieneman says he plans to rebuild the clubhouse, the pool and the tennis court. He also wants to create a chipping area and driving range and renovate the nearby barn into a large event space, like a wedding venue.
He says he's spoken with many people who live in the neighborhood and they are supportive of his plan.
"Over 800 families have to live like this and drive past it? They shouldn't have to be put through this," said Thieneman.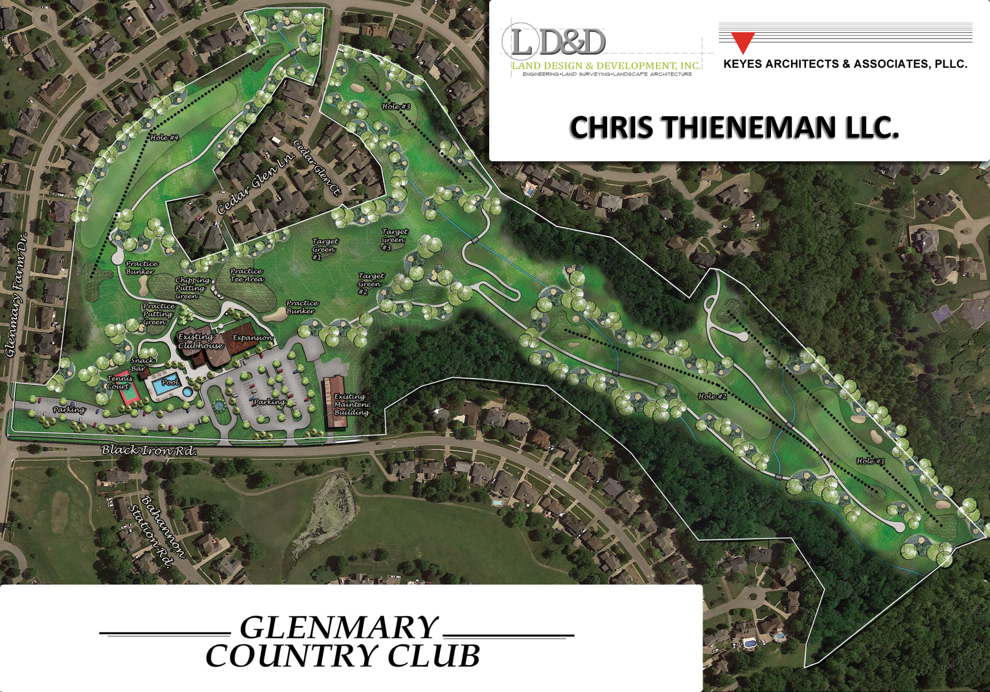 "I think that Chris buying the property is gonna be the catalyst to get this neighborhood going again," said Tim Distler, who has lived in the neighborhood for 31 years.
"I've seen a lot of people trying to block progress, people just not telling the truth. I've seen a lot of people that are angry."
Similar to Distler, Bob Gray says he too is hopeful a brighter future for the land is in store. Gray moved to Glenmary six years ago and says he's ready for the lawsuits to be over.
"We saw an opportunity to purchase a home here and we sort of thought the lawsuit would be over in one or two years, but it's dragged on," said Gray. "Having to pass by this every day for the past six years, several times, I've seen it deteriorate to the point that it is today ... it's a crying shame."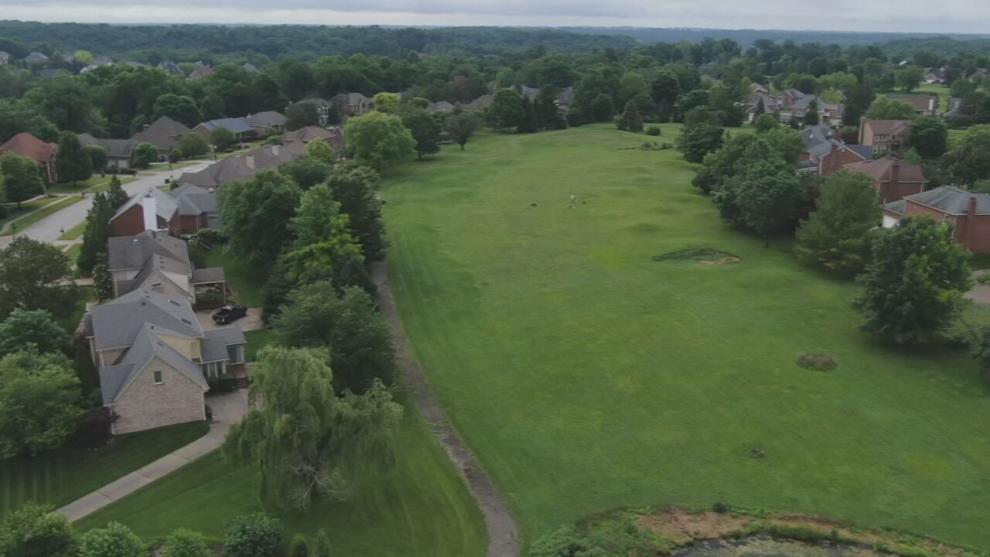 "I just am so excited about revitalization," said Trenda Metcalf. "The property has so much history and so much potential and I'm glad he [Thieneman] sees that." 
Metcalf says she's lived in the area for 27 years and her family used to be regulars at the country club pool and used the space for birthday parties.
Despite support from those who live near the clubhouse, Glenmary HOA board members say they're cautiously optimistic.
"Chris Thieneman's plan is very exciting. We want to see it, we're willing to work with him," said HOA President Bob Thompson. "The only issue that we have is that we've only seen pictures. We haven't seen any details."
Although Thieneman now owns the land, Thompson says deed restrictions, established by the community in 1989, would require additional approval for certain parts of the plan.
Thieneman says he hopes to add an addition onto the clubhouse, which is aspect of the plan that would need the extra approval.
Deed restrictions require such a decision be approved by 75% of the homes in the neighborhood, Thompson said. That percentage could prove difficult to reach, as board members say there are roughly 860 homes in Glenmary.
Multiple board members, including Thompson, tell WDRB News they've repeatedly asked Thieneman for a detailed plan outlying exactly what he aims to do to the space, but say he has yet to present those plans.
Thieneman says he wants to be a "peacemaker." He says he has tried to follow up with board members in order to get a clear outline of what he can and cannot do with the property.
"I sat down with them, really didn't get anywhere with them, and when I followed up with them, none of them responded to my emails," said Thieneman. 
As the dispute over the land enters into its sixth year, weeds continue to engulf the entire area and neighbors continue their search for answers.
"It's been difficult to determine what is rhetoric and what is truth in the six years that I've been here, coming in in the middle of a situation, looking at different people with different opinions," said Gray.
If Thieneman gets the greenlight to rebuild, he says it will likely take over a year to reopen the clubhouse.
"It's not gonna happen until late 2022, but I'm here to stay strong and push through," said Thieneman.
Copyright 2021 WDRB Media. All Rights Reserved.