LOUISVILLE, Ky. (WDRB) -- Anyone interested in a nursing career will soon have a new place to get their degrees.
Galen College of Nursing is building a brand new campus in Louisville. It will be moving from its Zorn Avenue location to a new, 132,000-square-foot facility off Old Henry Road in east Louisville. That building will house both the Louisville Campus and Galen's national headquarters.
It's expected to be finished in the winter of next year.
Kyla Thompson, who recently applied to Galen, said always knew she was the happiest making other people happy.
"If the job that I'm doing makes me feel like a better person and makes me feel whole, and I can do it while making other people feel whole, then it's just well-rounded and where I want to be," she said. "I feel like this facility is amazing. I do think it's over-crowded."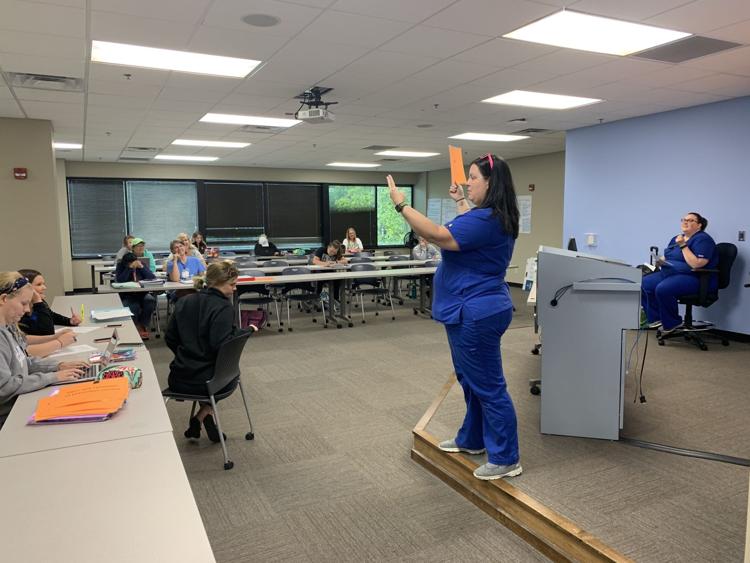 In the second quarter of 2019, there were 1,545 online job postings for registered nurses, the second highest in-demand occupation in the Louisville region, according to Burning Glass Labor Insights.
The Bureau of Labor Statistics says License Practical Nurses earn $44,370 per year on average, Registered Nurses earn $64,300 per year on average and Nurse Practitioners earn $101,140 per year on average.
"We have an enrollment of just under 2,000 students here at the Louisville campus," Galen College of Nursing CEO, Mark Vogt said. "We are faced with two challenges: We have aging nurses, but we also have an aging population for people that need advanced nursing care."
RN's will be among the top-five growing jobs in Louisville in the next five years, according to economic and workforce data website, Emsi Analyst.
Copyright 2019 WDRB Media. All Rights Reserved.