LOUISVILLE, Ky. (WDRB) -- Despite an infusion of $43 million from investors in February, Kentucky unicorn AppHarvest Inc. will run out of money by October — three months sooner than the company previously projected — unless it obtains additional financing.
The high-tech farming startup once valued at $3.7 billion first disclosed doubt about its future late last year. After going public in 2021, AppHarvest is ramping up production of tomatoes and other crops at its four greenhouses in eastern Kentucky, but sales have been slow to materialize amid operational challenges and construction delays.
While it was not discussed during the company's quarterly earnings call last week, AppHarvest disclosed the shortened cash runway in its quarterly regulatory report filed May 10.
The filing also revealed that the company stopped production at its Berea, Kentucky, salad greens facility in April after discovering Listeria monocytogenes, a disease-causing bacteria, and that one of AppHarvest's lenders deems the company to be in default of its loan obligations, which could trigger an immediate demand for repayment.
With about $50 million on hand, AppHarvest has said it is exploring ways to raise cash. In December, it sold the Berea facility to an affiliate of its produce distributor, Mastronardi Produce, and entered into a long-term lease agreement for the greenhouse. The company has said it could sell off more real estate in addition to raising other debt or equity.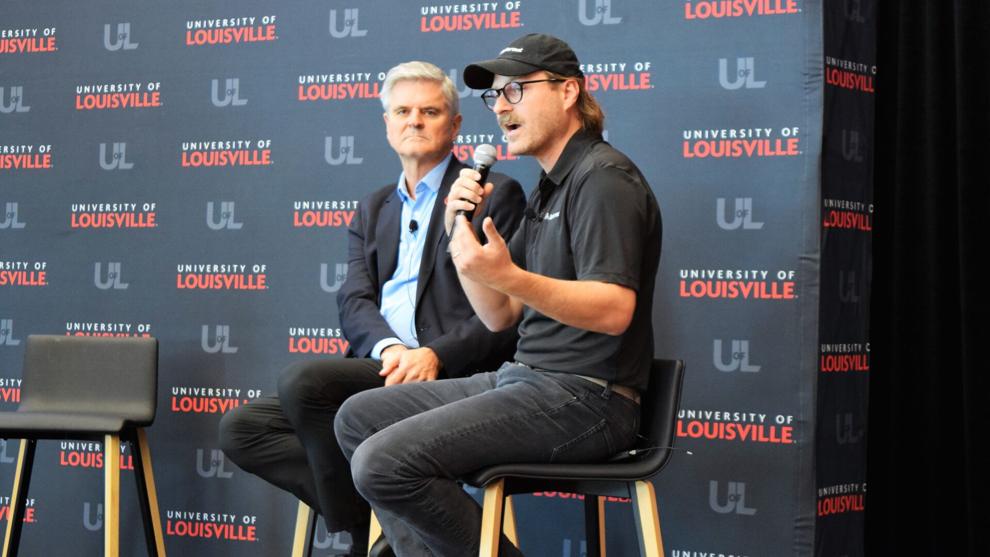 As for the warning about running out of cash by October, an AppHarvest spokesperson said the company has "a number of financial options to leverage that could extend that timeline."
"That timeline is based on a required formula that does not take into consideration future financing moves, similar to the sale lease-back we previously completed with the Berea farm, which would provide operating cash to continue to ramp up production at the farms," AppHarvest's Darla Turner told WDRB News in an email.
The company hasn't said how much it needs to raise, but a February retention agreement entitles its chief financial officer, Loren Eggleton, to a sliding scale of bonuses if AppHarvest secures $75 million to $150 million.
AppHarvest is among a number of new ventures in "controlled environment agriculture," a method of farming using greenhouses or vertical buildings to increase yields while using less water and fewer pesticides. The premise is that as the climate warms, the United States will need crops grown closer to where they are consumed instead of importing them from countries such as Mexico.
However, the company has realized much lower sales than it projected a few years ago and it has told investors to expect losses for the foreseeable future.
AppHarvest is targeting profitability under a metric that disregards some expenses in 2026, four years later than initially projected.
The company has lost more than 95% of its stock market value since going public in 2021.
During an investor call last week, AppHarvest emphasized its $13 million in sales during the first quarter of 2023, more than double the same period in 2022.
"We're working hard to make these farms as productive as possible, as quickly as possible," founder and CEO Jonathan Webb said during the call.
In addition to its flagship tomato greenhouse in Morehead, Kentucky, which opened in 2021, AppHarvest last year added greenhouses in Berea for salad greens, in Richmond, Kentucky, for tomatoes and in Somerset, Kentucky, for strawberries and cucumbers.
AppHarvest now employs about 1,000 people across the four farms, Turner said.
The company's 15-acre Berea farm, which opened in October, stopped production on April 17 after the bacteria was detected, the company disclosed in the May 10 report.
AppHarvest had to remove plants and clean and disinfect the farm before replacing them, according to the filing. No products that could have contained the harmful bacteria were shipped, the company said.
Turner said AppHarvest expects "to be harvesting again in Berea by the end of" the second quarter, or by June 30.
"During the temporary pause of production at Berea, we're also making some equipment and process adjustments that we anticipate will lead to significant productivity gains for the longer-term," Turner said.
The company also disclosed that it received a "notice of default" on May 5 from one of its lenders, Equilibrium Controlled Foods Fund, LLC. AppHarvest owed Equilibrium $66.2 million as of March 31, according to the filing. The lender has a claim on AppHarvest's Richmond farm to secure the loan, according to the filing.
However, AppHarvest disputes that it breached its loan obligations to Equilibrium.
"We believe we have met all requirements and have contested those claims," Turner said.
Equilibrium, a sustainability-focused investment company with U.S. offices in San Francisco and Portland, Oregon, did not respond to a request for comment.
Robert Colangelo, founder of CEA Technology, an Indiana company that builds indoor farms and provides horticultural consulting, said AppHarvest is not the only farming startup company that has struggled to manage rising costs, worker shortages and pandemic-induced supply chain problems.
Meanwhile, investor expectations for many sophisticated agriculture startups have proved unrealistic, he said.
"It's attracted a lot of venture capital and other capital sources that are seeking high returns on investment," Colangelo said. "And I think the challenge or the disconnect between investors and operators are, what is the company? Are they a high-tech, ag-tech company? Are they a farm builder? Or are they a farm operator? Each of those has different margins. ... The capital seems to be investing in companies that are ag-tech companies, but they're actually generating the revenue by being growers and selling produce, which typically has a lot less margins."