LOUISVILLE, Ky. (WDRB) -- As Derby Week hits the home stretch, anticipation is building at Churchill Downs.
The track is preparing to host the biggest sporting event since the pandemic began as 40-50,000 people are expected for Oaks and Derby this weekend.
This Derby Wednesday served as a bit of a dry run for the big weekend.
Becky Perry and friends were among those who braved a forecast of thunderstorms to return to Churchill Downs.
They have come to the track on Wednesday of Derby week for ten years — except for 2020.
"We missed it greatly. You couldn't do anything. It was such a disappointment. I'm sure everybody feels that way," said Perry.
Crowd around the paddock not the size it normally would be even on Wednesday during Derby Week. But people I talked to said they missed being here last year, and are happy to be able to experience something close to normal. pic.twitter.com/asThNLx0MT

— Lawrence Smith (@LASmithReports) April 28, 2021
"It just didn't seem right to be in Kentucky in May, late April and May, without the Derby," said Ginny Bennett.
Along with the usual security check, there were also periodic health screenings.
Masks are mandatory except when eating and drinking but, after a year in isolation, most did not seem to mind.
IMAGES | Derby Wednesday a dry run as Churchill Downs prepares for big weekend
"I'm willing to put up with it as long as we can all stay safe and be with each other," said Mark Luskin. "It's worth it."
"I'd rather not have the mask, but it's OK," said Bennett. "At least we're here."
The smaller crowd gave Churchill Downs a chance to see what works and what doesn't as it prepares for the big show.
"We're going to do this safely, we're going to do it responsibly, but we're going to have a really good time," said Churchill Downs Spokesman Darren Rogers.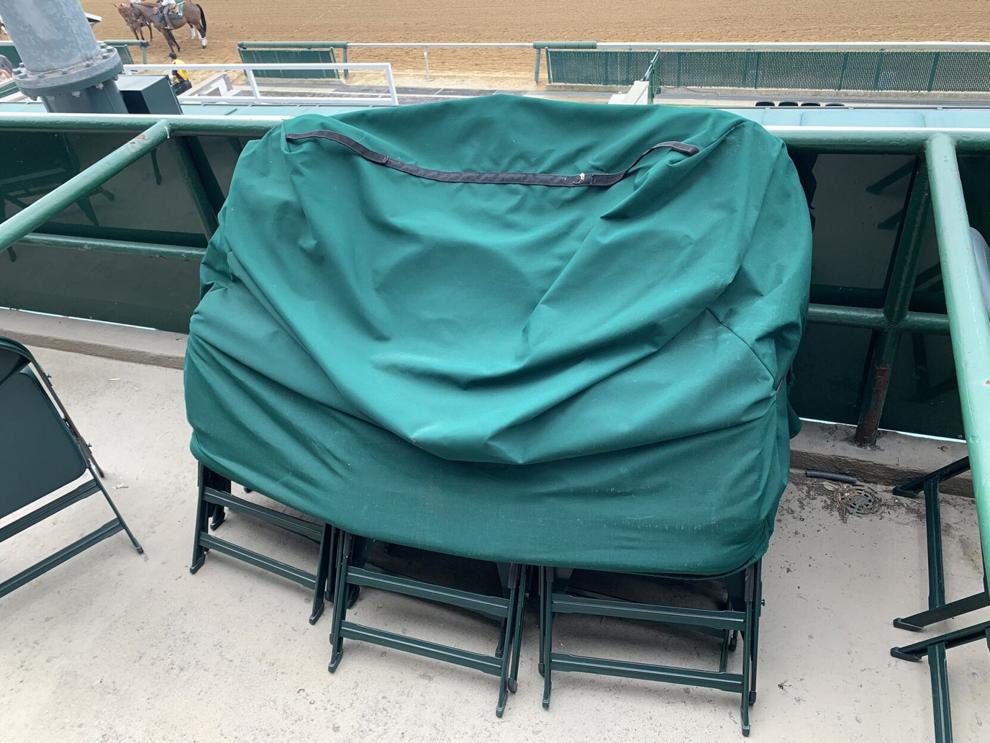 Seating sections were blocked off to ensure social distancing in the grandstand.
The track even used a safety compliance team to encourage everyone to follow the rules.
"They'll be given a gentle reminder and if they're a repeat offender, we'll have to escort them off the property," said Rogers.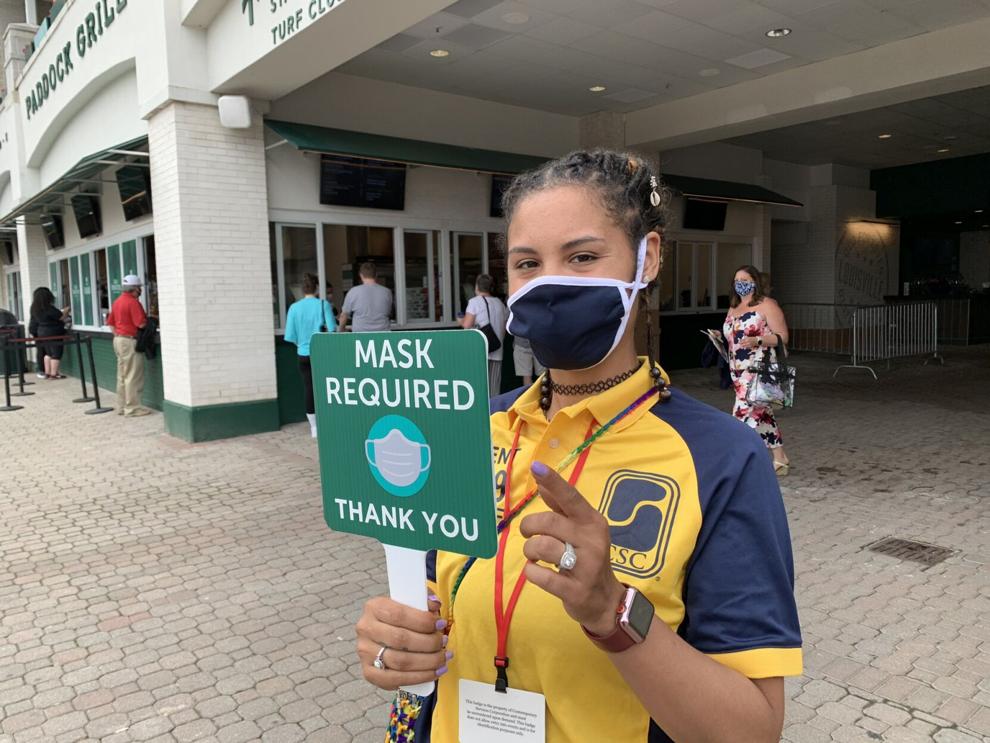 Except for masks as the new accessory, it looked like any other Derby Week Wednesday — including first timers.
"I came to see some horses run and just enjoy this beautiful day," said Sam Vestal, of North Carolina.
"I've got two vaccines in. I am ready to be around people," said Lori Parker, who came in from Nashville.
Following a year when the Derby was moved to September and there were no crowds allowed, excitement is building once again towards the first Saturday in May.
"We had hats made for the event," said Lindsey Lucas. "It's a feeling in the air that you get in Louisville whenever the Derby's around."
Copyright 2021 WDRB Media. All Rights Reserved.