LOUISVILLE, Ky. (WDRB) -- Eastern High School's principal has issued an apology to students and their families who may have been hurt by the dress code for Homecoming at the school, which has some parents up in arms over dress lengths.
Upset parents have reached out to WDRB, angry that their girls weren't allowed into the Homecoming dance because their dresses were too short.
Renee Murphy, a spokeswoman for Jefferson County Public Schools, confirms that students were turned away from the dance, but doesn't have the exact number.
Some parents have taken to social media to vent their frustrations. One dad, posted a message saying, "The powers that be at Eastern High felt it necessary to turn over 100 girls away for wearing dresses that were above the knee."
A parent says an Eastern High School newsletter mandated that dresses 2 inches above the knee or shorter weren't allowed, a rule JCPS confirmed Monday evening.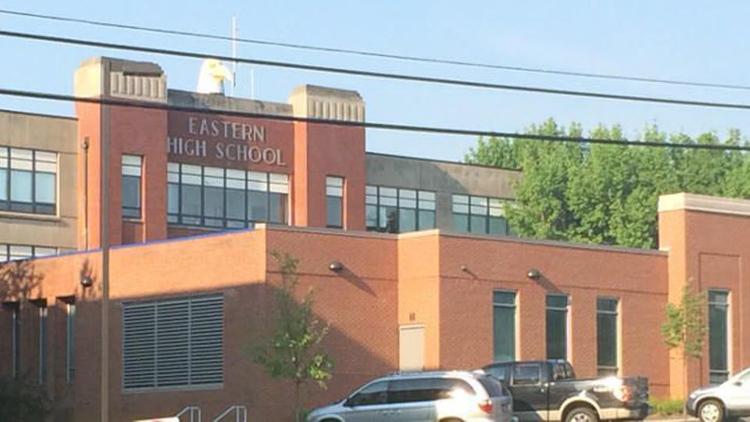 Some parents posted pictures of staff members measuring the dresses.
JCPS says it doesn't know how effectively the dress code was communicated to parents and students.
The district says school leaders, students and parents will be taking a look at the current dress code, and the district is reviewing the process for admitting kids into the dances, including the practice of breathalyzer tests, which were given to students upon entrance to the dance.
"Girls were told their legs were too long," one parent said. "Some girls were told to squat down so they could measure them."
In response to the dress code controversy, Eastern High School Principal Lana Kaelin issued a letter to parents apologizing to to students and their families "who were upset or hurt by what took place." 
"The dress code for our formal dances will be reviewed by student, parent and teacher representatives so that we can gather valuable feedback and suggestions that will help ensure the dress code is fair and equitable for all students," Kaelin's said in the letter, which was also posted to the school's website. 
Kaelin said representatives will also review how the dress code is communicated to all students and families, including the school's "process for entering the dances to ensure that families feel both informed and welcomed to our events."
You can read the letter in full, below.
Copyright 2019 WDRB News. All rights reserved.