BLOOMFIELD, Ky. (WDRB) -- Passionate parents in Nelson County fought to save their school during a community meeting Wednesday night. 
A recently announced proposal from Nelson County Schools would merge several smaller middle schools into two high school campuses, but many in the Bloomfield community are trying to stop that from happening. 
A couple hundred people attended Wednesday's meeting at Bloomfield Elementary to learn more about the proposal and have their voices heard. Some parents passed out flyers saying "Save Our Schools" amid concerns over the community losing Bloomfield Middle School.
"You cannot take our schools from us," parent Nicole Milburn said. "You're not only taking our children but our businesses and livelihood away from us."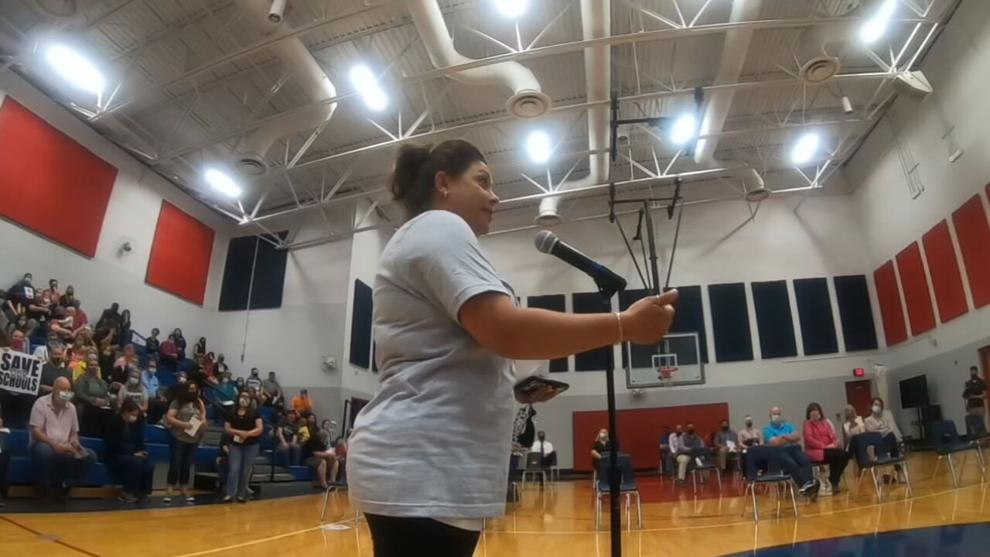 District officials said the proposed mergers would create a "United Middle and High School Community" and give students more learning opportunities. Bloomfield Mayor Chris Dudgeon, however, spoke out against the proposal Wednesday. 
"Bloomfield has the most to lose out of this situation," Dudgeon said. "We can work together on fixing the problem, but leave Bloomfield out of it."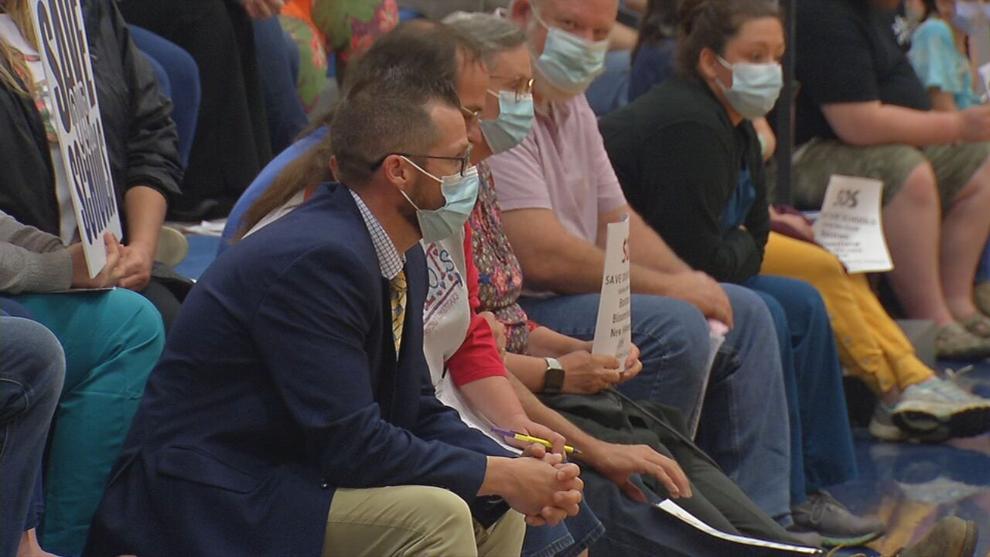 Dudgeon is concerned Bloomfield Middle School will turn into a vacant building and that losing the school could stop the city's recent residential growth. He said Superintendent Wes Bradley did not approach him to discuss proposal before it was made public. 
"I apologize for not talking to the mayor," Bradley told those in attendance at Wednesday's meeting. "I own that."
Bradley said the school district has to accommodate growth on the western side of Nelson County.
"Our reality is that change never ends. The population of all our communities has evolved," he said. "We have to look 10 to 20 years down the road. My job is to be proactive, not reactive."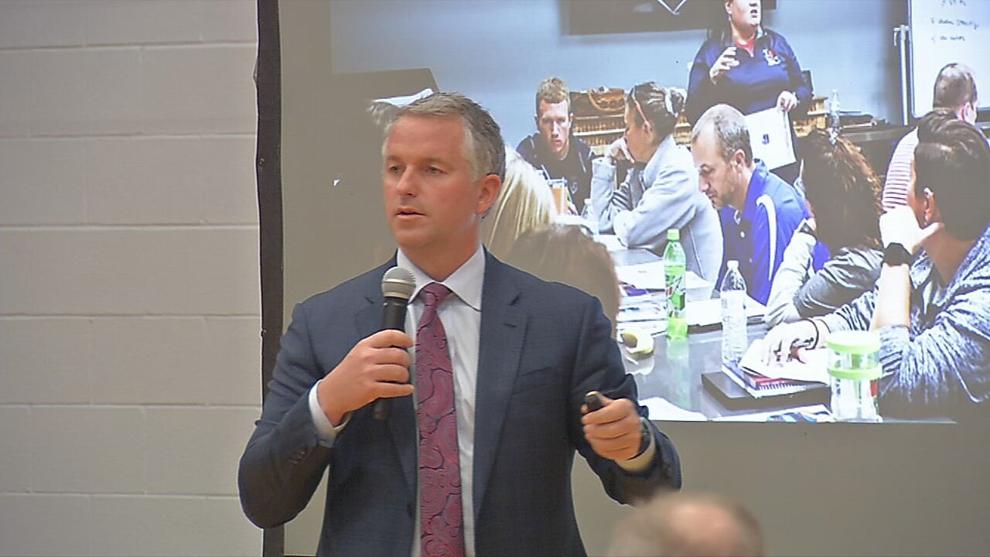 Parent Kristie Gilliland said she supports the plan.
"This proposal allows for equal opportunity equal resources in Nelson County," said Gilliland, whose comments were booed by many in the crowd.
The district will host more community feedback sessions about the proposal. Bradley said the proposal will not be up for a vote until the fall — at the earliest. 
Related Stories: 
Copyright 2021 WDRB Media. All Rights Reserved.