NEW ALBANY, Ind. (WDRB) -- New Albany Floyd County school officials have pushed the start date back another two weeks to Aug. 12.
The New Albany Floyd County School Corp. board on Thursday voted unanimously for the delay.
Superintendent Brad Snyder said the later start will give everyone more time to prepare.
"There's just a lot of little things that a little bit more time will give everyone a whole lot more confidence," he said.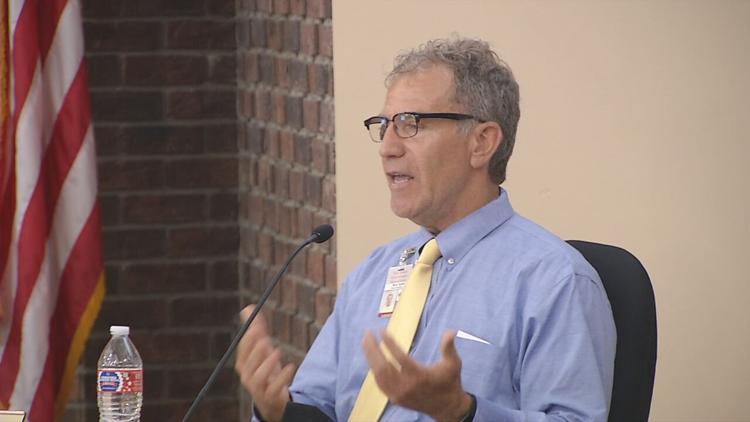 Board members heard from 10 people in-person, and 16 by letter before their vote, with some supporting and some opposing the delay.
"You're now giving parents no time to prepare, for those of us who were expecting to send our children to school," one mother said, in tears.
Another parent said, "Positive cases in Indiana are spiking and now is not the time to send everyone back into the classroom.
Snyder announced additional changes to the back-to-school plan during Thursday's meeting. The biggest change: Students in grades 7-12 will move to A and B days. 
"We're going to put half the kids in on Mondays and Wednesdays, and then virtual Tuesday, Thursdays. Then the other group will flip, and what that does for us is you got a building that has 1900 kids in it. Suddenly you're down to 850," Snyder said. 
The superintendent said that if parents do not feel comfortable sending their kids to school, they can choose virtual learning only. No matter which side parents are on he asked for them to be patient.
"The pandemic, nobody asked for it, but everybody's experiencing it," he said. 
You can click on the file on the right side to view the school calendar.
Copyright 2020 WDRB Media. All Rights Reserved.