LOUISVILLE, Ky. (WDRB) -- This year of violence has taken a toll on medical professionals who treat its victims. From first responders in ambulances to those in the trauma room at University of Louisville Hospital, they've seen firsthand the impact of the violence.
WDRB News embedded with Louisville Metro EMS during the city's most dangerous hours, Saturday night into Sunday morning, to get a look at what they see on the streets every night. 
As nighttime falls over Louisville, a dark, black sky blankets the streets. There were moments of silence and peace while waiting for what's to come. Working at Louisville Metro EMS is not an easy job.
"It's a lot more violent," EMT Robert Knight said.
"Things are definitely escalating," added paramedic Elizabeth Martell.
During a shift change at Metro EMS, it was time to re-stock the ambulance as another crew prepared to hit the road. Night shift workers made sure they had enough supplies in stock and fixed anything that shifted in the back of the cab.
That's when the unknown of the night begins. The job is much more than just medical calls and crashes.
"The violence is something that we've seen for many years," Maj. Chris Keene said. "It's been a little bit more increased and in the news in the last couple years."
Keene has been with Metro EMS for more than 16 years. During an overnight shift, he'll drive around the county, checking in with his crews while wearing his required bullet-resistant vest.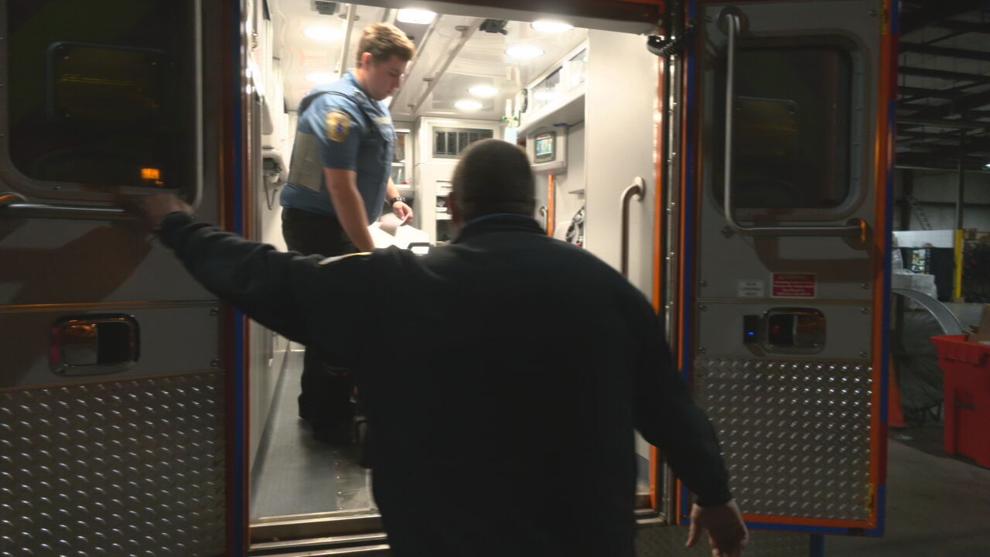 "We have had some violence toward EMS," he said. "There was a crew that was shot at back in February or March of this year."
As we rode along with EMS crews during the city's most dangerous hours, our first call was a stabbing. That's when the race to the scene begins. Flashing lights and sirens parted traffic on the way to Taylor Boulevard near Arcade Avenue. Louisville Metro Police said a woman was robbed and assaulted by a stranger then driven to a McDonald's near Churchill Downs.
"When they arrived, treated it with a dressing over the wound to control any bleeding," Keene said. Was able to successfully load her in the ambulance. They'll be transporting her to the hospital to be evaluated."
Almost all trauma patients are taken to UofL Hospital.
"Louisville is so much more violent than most other places," Knight said, who treated the stabbing victim.
"Over the past year or so, we've noticed it doesn't seem like it matters what time of day it is anymore," Advanced EMT Steve Schilling said. "Now, it just seems like it's throughout the entire day."
---
Right as we wrapped interviews with the crew who treated the stabbing victim, there was another call. This time, it was a shooting back near Churchill Downs, at Fourth Street and Central Avenue.
"As I'm pulling up, from the time I get the run all the way up through the scene, you know, looking around, seeing what's around, seeing where the crowds of people are," Keene said. Ya know, who's doing what, what my crews are doing, what the police are doing."
Police said they found a man shot.
"With any penetrating trauma, our priority is exposing the wound and bleeding control," said Martell, who treated the gunshot victim.
Then, it's back to the emergency department. Through a pair of doors, trauma victims are hurried into what's called Room 9.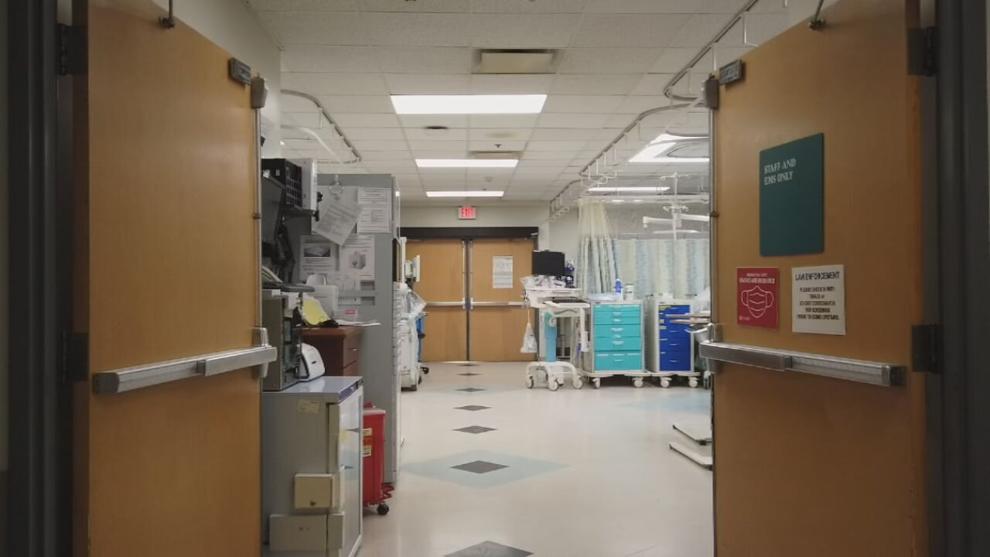 "I don't remember the last shift I've had where we didn't have at least one victim of a gunshot wound," said Dr. Tim Price with UofL Emergency Medicine.
"Unfortunately, we're seeing that all too often," added Dr. Keith Miller, a trauma surgeon at UofL. "Every day, I think multiple times a day."
LMPD reports show this year at least 32% of non-fatal shootings and nearly 37% of homicides occur on the weekends. Through the end of October, 226 people have been injured or killed just on the weekends.
"I don't know what can be worse than losing someone you love," Miller said.
But one mother knows that pain all too well. Nicole Cowherd was back in the place where her son spent some of his final moments alive.
"It's like it happened yesterday," she said. "Being in this room where my son was brought to ... I don't know which bed it was, but he was in room nine."
That's the room her son Dookie was taken to after he was shot at his school bus stop almost three years ago. He died at the hospital.
She shares her story because she doesn't want another mother to hear their child is in Room 9.
"If I could save one, then I've done what I've supposed to do. But it's not easy," she said. "Every day is a struggle. It's one of the hardest things I have to do is live without my son."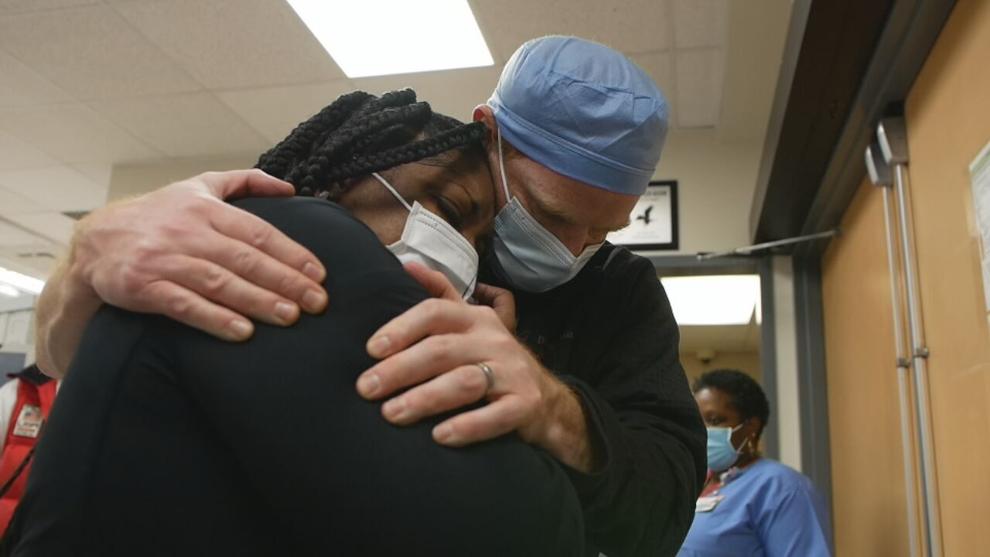 The heartache never goes away. It's real, raw emotion that rips families' hearts out. 
"I just want my son back. I just want my baby back," Cowherd said through tear-filled eyes while being embraced by Miller. "Nobody deserves this. Nobody deserves to play God and take people's lives."
It's a city at war. Waiting, hoping, praying for change as medical staff and families hold the line.
"Louisville is a very beautiful city," Martell said. "It has a lot to offer. It's difficult sometimes to see the beauty from our perspective because we see the ugly so often."
Copyright 2021 WDRB Media. All Rights Reserved.