NEW ALBANY, Ind. (WDRB) -- New Albany's mayor says some ambulances have waited nearly five hours for Baptist Health Floyd to accept patients into the hospital, but the hospital says its ambulance drop times have been hours shorter than the city claims.
On Wednesday afternoon, WDRB watched an AMR ambulance arrive at the emergency room and saw EMTs drop off a patient and leave the hospital in less than 20 minutes.
But the city of New Albany says it wasn't always that fast during the month of September.
Mayor Jeff Gahan's office released a statement saying, in part: "According to information from AMR, there are times where it takes as long as 290 minutes (almost 5 hours) for Baptist Health Floyd to accept patients from the ambulance."
"That statement is inaccurate," said Mike Schroyer, president of Baptist Health Floyd. "It has not taken as long as what was stated in that post. Actually, what I'm hearing from my team is an hour, maybe a little bit longer than that."
The hospital's president said he contacted the mayor after the statement was released and he was not sure what may have caused the large discrepancy in the agencies' times.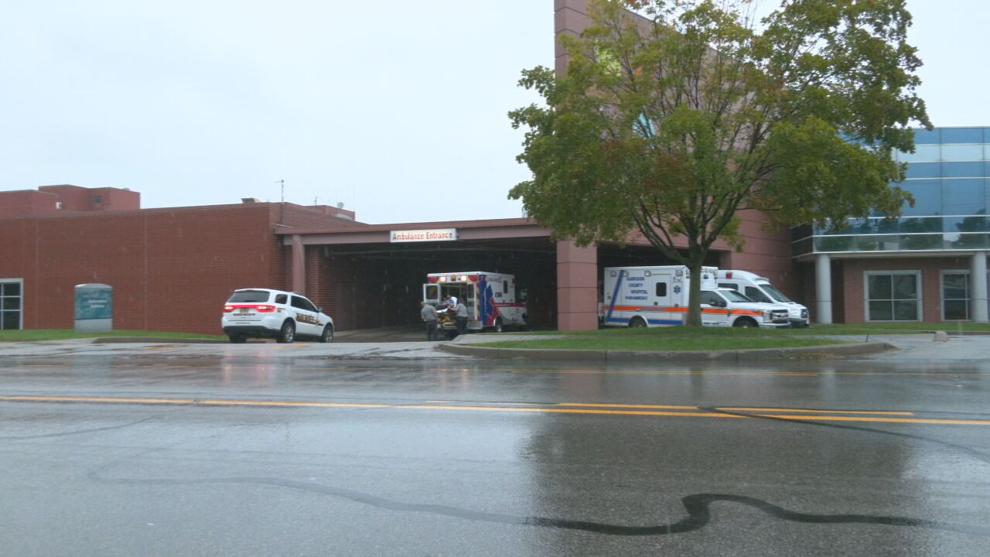 "I don't know and I don't even want to go there," said Schroyer. "I mean, everybody is so stressed right now with the high volume, not only from the hospital standpoint, but the ambulances have seen such a high volume. Everyone is doing the best that they can."
The hospital said it's working through a staffing shortage with few empty beds.
"We do need more nurses here. We have brought in a lot of nurses employed by the hospital and agency nurses as well, but the issue here is we have been full," said Schroyer.
"We will work with AMR, Baptist Health Floyd, and our own emergency services to improve response times within the emergency healthcare network in New Albany," Gahan said in the statement.  
Schroyer said the hospital will work with the city and the ambulances while supporting the community and its workers.
"I just want to say how proud I am of our team here," he said. "They have been through so much in the last 18-19 months."
The hospital will meet with the mayor who plans share more information to city council. AMR did not respond to WDRB's request for comment.
Copyright 2021 WDRB Media. All Rights Reserved.