LOUISVILLE, Ky. (WDRB) -- Robert Huffman was starting his lunchtime routine. He sat down, in the basement of his Chickasaw home, to read the paper. His wife, LaTondra, was upstairs.
But their quiet afternoon was quickly — and unexpectedly — interrupted on Wednesday.
"All I heard was a boom," LaTondra recalled. "I thought it was the end of the world."
"Boom! Just a big loud sound," her husband added.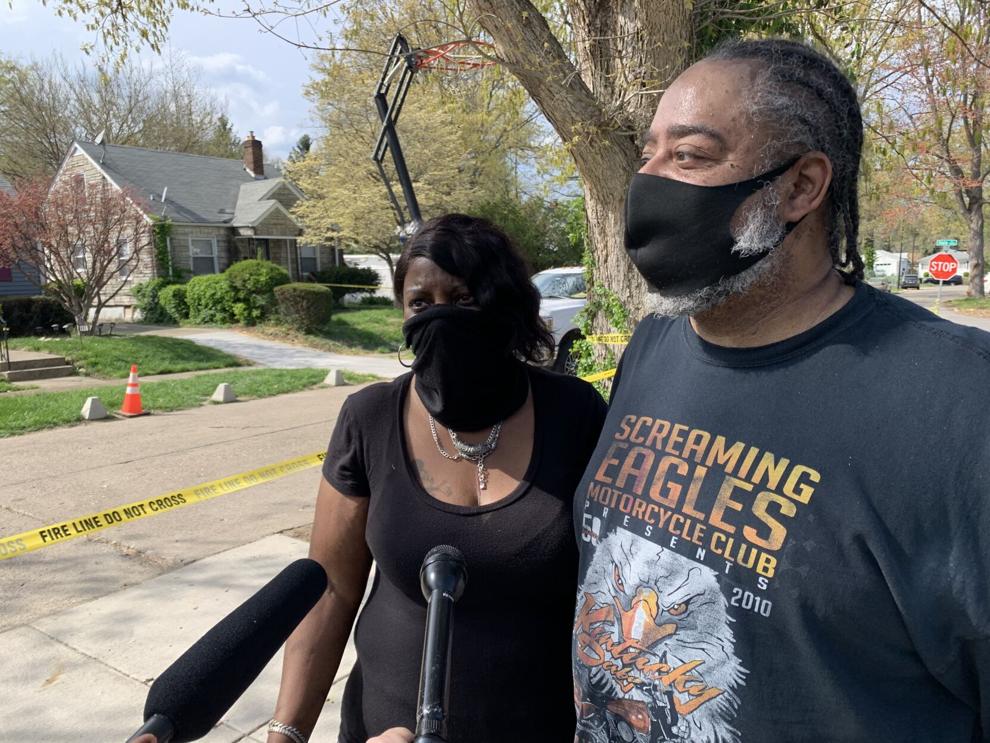 Around noon Wednesday, a 105-foot crane, which was trimming trees in a neighbor's yard, toppled onto the Huffmans' roof on Plato Terrace, which is just a short walk from Chickasaw Park.
"First, I thought I was going to come out and see a tree that landed up there on the roof, but it was a crane," said Robert.
The Huffmans were both uninjured and unscathed, but they weren't immediately out of harm's way, as their living room ceiling started buckling and caving in.
"It sounded like something was fixing to come through," Robert remembered. "And it was time for us to get on out of there."
Just moments after they did get out, a large chunk of their ceiling cascaded down onto Robert's favorite chair.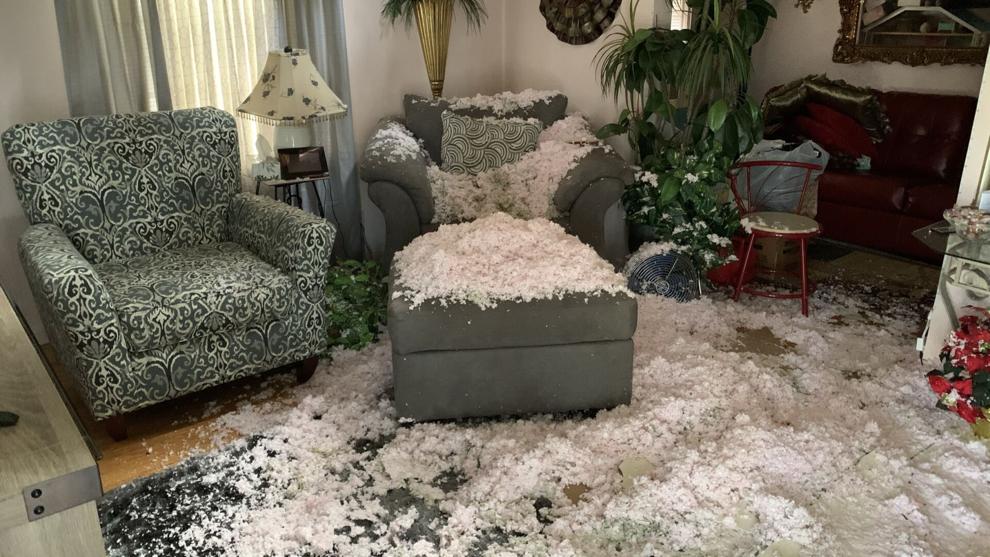 "Usually, I come up out of the basement in the evening, and I sit in that room," he said.
Around 4 p.m., the crane, which is owned by Percell Tree and Crane Service, was lifted from the house and somehow able to drive off.
The Huffmans, meanwhile, are left with a mess at their beloved home.
"We just put this roof on there a few years ago," said Robert, who worked for the city before his retirement. "That's my retirement home."
But even though part of their home is now crushed, their spirits are not.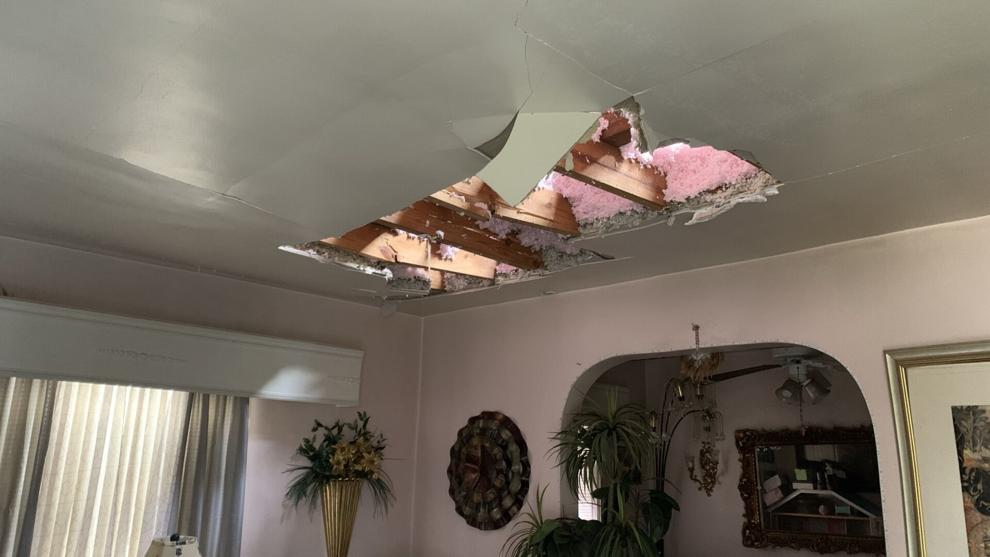 "Things happen and you just never know what to expect, you know, from day to day," Robert said. "You don't know what's going to be next."
"I just thank God that we were okay," his wife added. "You know, nobody was hurt."
A representative for the tree company, Percell, texted that the company is fully insured, has already filed a claim, and is working with the homeowners to repair the home.
Copyright 2021 WDRB Media. All Rights Reserved.