LOUISVILLE, Ky. (WDRB) -- JCPS announces a new way to help middle school students explore their interests.
Six middle schools -- Ramsey, Farnsley, Conway, Western, Westport and Grace James Academy of Excellence -- now have Explore Academies. Each school provides several career training pathways, like robotics and engineering, healthcare sciences and business communications.
In 6th grade, students are rotated through the pathways. Then, in 7th and 8th grade, students pursue the path they most enjoyed. 
"It does make me excited to come to school because I know that I'm going to learn something new every day," said Collin Bartlett, an 8th grader at Ramsey Middle School. "And I know I'm going to learn another fact that will really help me out as far as business and planning and stuff. So I'm excited because I can't wait."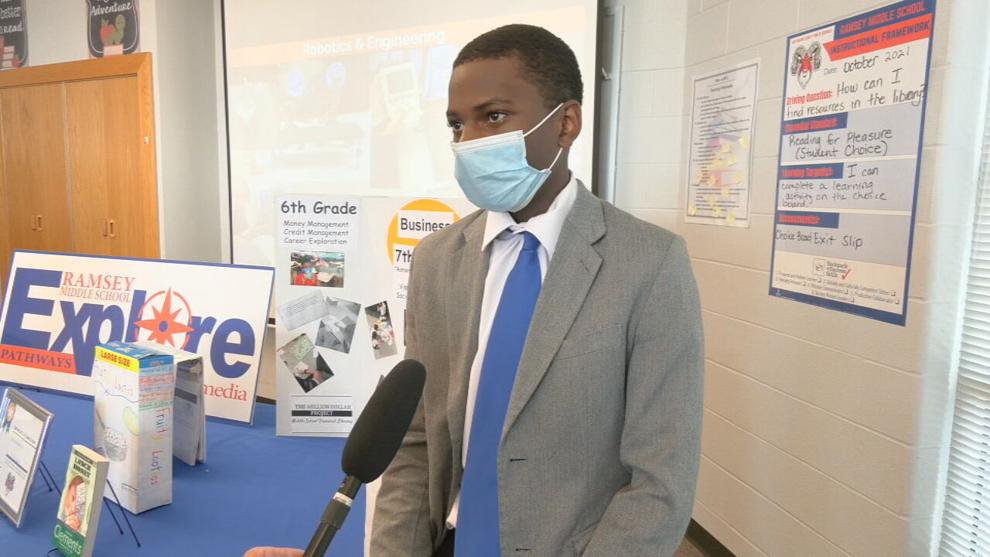 JCPS officials say the Explore Academies will help students become better prepared to choose a high school that offers courses suited to their career path. 
Wednesday's announcement came ahead of the JCPS application period for the 2022-23 school year, which starts on Nov. 1 and runs through Dec. 15.   
Copyright 2021 WDRB Media. All rights reserved.