LOUISVILLE, Ky. (WDRB) -- A weekend hunting trip almost had a tragic ending for two Kentucky brothers.
On Friday, Chris Exley and his brother, Brian, were hunting deer in Ohio County, Kentucky. It had been a while since their last hunting trip, but Chris said it didn't take long for them to find some big game. 
"I was really excited. I hadn't been hunting for a few years because I had been sick," he said. "My brother spotted it first and said, 'Oh, there's a deer.' And then he said, 'It's a buck.'"
Chris said there was a lot of excitement and adrenaline flowing.
"I went ahead and got down, took my time and took a nice shot," he said.
After shooting the buck, the brothers decided to call it a day.
"We harvested the deer and went back to the lake house," Chris said. "When I got to the lake house, I was hurting pretty bad."
Chris said he was having chest pains but didn't want to ruin the trip for everyone else.
"I didn't want to come back home and go to the hospital, because my son was supposed to be coming down the next day," he said. "So I didn't say anything to Brian."
But as it turns out, Chris wasn't the only one in pain.
"I was in the side bedroom changing," Brian Exley said. "And when I come out, he was in the living room sitting on the couch, and I was holding my chest. And when I looked at him, he was holding his chest, saying the same thing."
"He said, 'Man, my chest is hurting,'" Chris said. "And I said, 'My chest is hurting, too.' And I said, 'My chest is I-gotta-go-to-the-hospital hurting.' And he said, 'Me too.'" 
"So, I said, 'Let's load up and go,'" Brian said. 
The brothers decided to end the trip early and headed to Chris' house in Bullitt County, more than an hour away.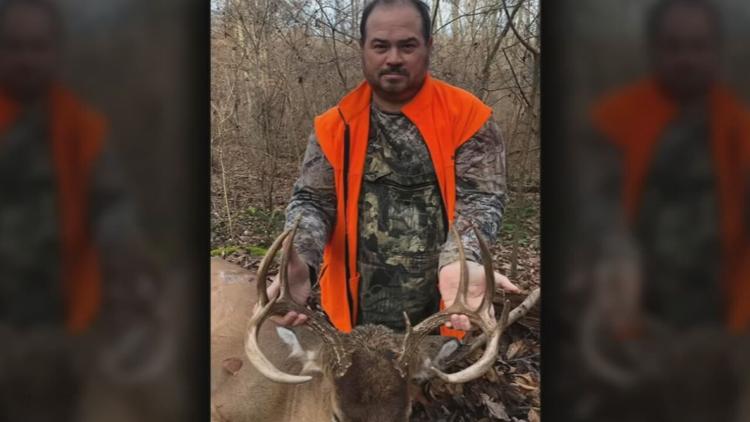 The men passed several hospitals during the drive, but they didn't stop.
"I didn't want to pull up and there be a deer, a Gator, a trailer, hanging off the back," Chris said.
They were in enough pain to end the trip early, but Brian admits he didn't know how serious it was. 
"I have been having chest pains for a couple of weeks," he said. "I was just ignoring it and wasn't ready to go to the hospital."
But Brian did make one suggestion to Chris.
"I said, 'Well, you better call your wife now and let her know,'" Brian said. "And he said, 'I don't want to call her now and get her all upset. I'll call her about 45 minutes before we get home.'" 
So Julie Exley was not expecting to see the men in person Friday.
"As soon as I was backing out of the driveway, I saw them pulling in," Julie said
She didn't know the men were hurting but was about to find out.
"He rolled down his window and yelled, 'We need to go to the hospital, I'm having a heart attack,'" Julie said.
She immediately called 911 and reached a dispatcher.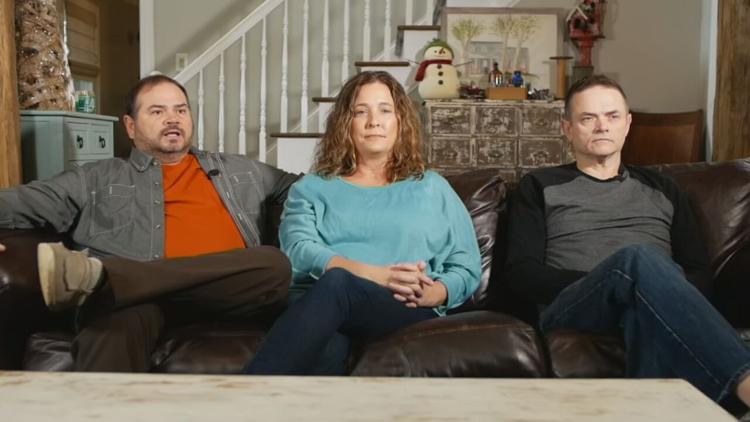 "And then he said, 'Julie, hang up. It's both of us ... Brian is having a heart attack too, '" Julie said.
Julie then drove the men to Jewish Hospital. After some tests, doctors determined both had heart attacks and needed surgery to install stents.
"They come and got me first, and then he was the very next patient in the room," Chris said.
"We were pretty worried about each other," Brian said.
Julie stayed with her husband, but hospital staff kept everyone up to speed on how the other was doing.  After having the stents installed  Saturday, the brothers were released Sunday.  
Chris said they came home with the buck and a potentially life-saving lesson learned.
"I will never put it off again," he said. "If I feel pains, I'm going to the nearest hospital."
Copyright 2020 WDRB Media. All Rights Reserved.