LOUISVILLE, Ky. (WDRB) -- A suspected drug dealer is in custody after police said he ran from officers. 
According the Louisville Metro Police Department, it happened just before 12:30 p.m. Tuesday at the intersection of Jefferson Boulevard and Outer Loop.
"This guy was driving so bad that he was going to hurt or kill somebody if we didn't get him stopped," said Officer Bryan Arnold with the LMPD Air Unit.
Arnold was tracking the suspect from the sky in Air 20.
"He was getting away from the police, and we saw him from the air, and we maintained a visual observation of him the whole time," Arnold said. "We were high enough that I don't think he knew we were there, but he was driving so erratically that he was going to hurt someone."
Arnold and his partner eventually landed Air 20 on Fern Valley Road.
"There was no oncoming traffic so we made that landing, and we were able to help take that suspect into custody," he said.
Police said William Morris, 37, was driving a gray Dodge Ram when he was taken into custody.  The air unit was deployed, because police said they did not chase him, "due to LMPD policy," instead following at a safe distance. 
According to police, Morris could also be seen throwing a black bag out of his car window. Police said Morris eventually ran out of gas near the interchange between Interstate 65 and Fern Valley Road. At that point, police said he got out of the car and tried to run away.
Police said when they found the black bag, it contained "a large amount of marijuana."
On Wednesday, Morris pleaded not guilty to trafficking in marijuana, fleeing and evading police, tampering with physical evidence and reckless driving.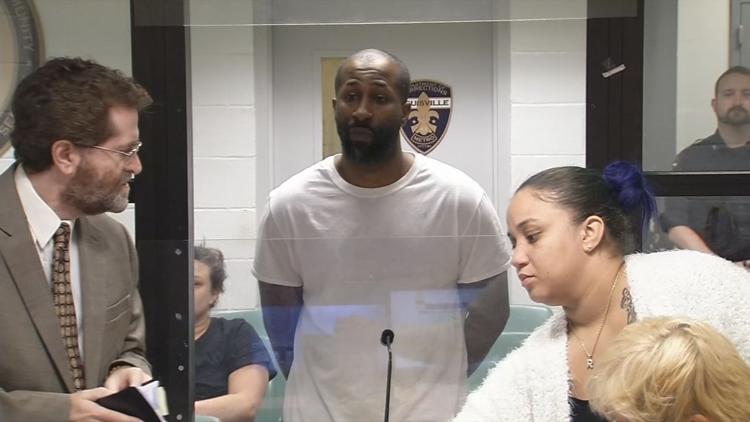 He's currently being held in Louisville Metro Corrections.
"Had we not been there, I think he would have gotten away," Arnold said.
Arnold said Tuesday is another example of why Air 20 is a crucial crime-fighting tool.
"I think this is one of the most important tools the police department and city have," he said. "We try to cover 20 hours out of the day. We are ready to fly day or night and do a variety of different missions."
Air 20 is loaded with some of the latest crime-fighting technology and is used on a lot of missions.
And it's also available to surrounding agencies.
"We help the fire department and on occasion, we have helped EMS," Arnold said. "If they call, and they need help, we go try to help them."
Copyright 2020 WDRB Media. All Rights Reserved.