LOUISVILLE, Ky (WDRB) -- LMPD officers are searching for two men accused of shooting at an officer during a chase.
Police say they were called just before 1:30 a.m. Friday to the area of 36th and West Broadway. After Officer Noah Straman was grazed by a bullet trying to run after the two men. 
LMPD Chief Steve Conrad said Straman was trying to conduct a pedestrian stop, when the two suspects ran off.
Straman chased them. During the chase, someone shot at Straman. Fellow officers got him to University Hospital quickly. But LMPD has not given details on his injuries other than to say he was "grazed" by the bullet. He's expected to recover. 
It's not clear if one of the suspects fired the gun or it was someone else. LMPD is also looking to why Straman initially made the stop. 
The department's Public Integrity Unit is investigating the shooting.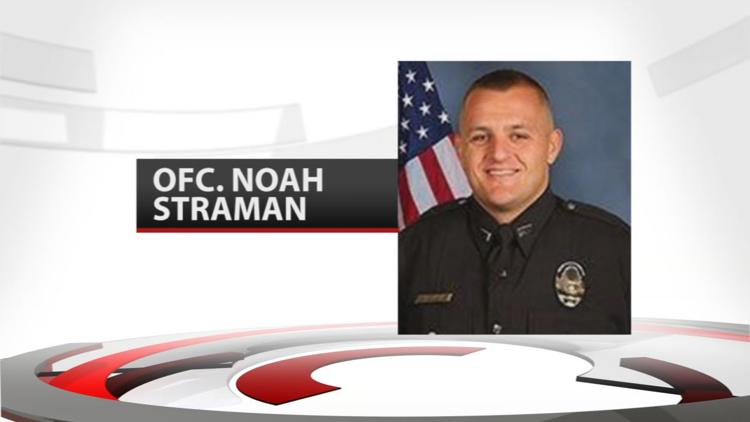 Straman's personnel records show he was hired in August 2017. He has been in trouble for skipping court and for car wrecks.  He was suspended just a few weeks ago for an accident, where it was determined he violated operating procedures.
One man who lives across the street from where the shooting happened at 36th and Broadway says this is the final straw.  He didn't want to be identified, but he tells WDRB he has two young children and wants to move. 
"That could've been my children, you know a stray bullet. And lord knows what I would do if something happened to my children And it's gotta stop. This really do gotta stop down here," he said. 
The man says he heard police talking about a ladder that had been left leaning against a house. The suspects may have used it to jump a fence. 
Advocates in the area say this is another incident that wouldn't have happened if guns weren't in the hands of the wrong people. 
"It's not just here in Louisville, it's all over now. It's going to take all of us working together. It's too dangerous out here," said Charles Elliott, the pastor of King Solomon Baptist Church. 
No arrests have been made in the shooting. 
Copyright 2019 WDRB Media. All Rights Reserved.