LOUISVILLE, Ky. (WDRB) -- Awww Love. We love love. We sing about it, watch movies about it, and in Louisville, we post signs professing it on Lovers Lane.
Most of the lovers who have written on the signs were far from the first to think about the public display. It was Les Terwilleger. When he and his wife Jean first became lovers, he often had to hit the road for work.
"I spent a lot of time in Ohio and West Virginia," he said.
Absence makes the heart grow fonder. During those trips, he'd pine for his favorite gal, and during the last leg home, he always noticed an old tree.
"I've got to do something with that tree," he thought at the time. "It was the week of Christmas that year."
He carved a message of love into that tree.
"I took a picture of it, and framed it, and I said (to my wife) I got you a tree," Les explained.
"Cheap," his wife joked. "I'm the goddess of Lover's Lane. What can I say?"
A short time passed by, before Jean wasn't the only one feeling the love. One sign turned into dozens.
"I love how it's dominoed into a lot of love and a lot of fun," Jean said.
Cupid's arrow driving lover after lover to Lover's Lane. If you're thinking, "that's too much," you wouldn't be the first.
"Somebody had ripped them off, most of them were just thrown in the bushes," Les said.
When there's love, there's a way. He picked up all the discarded signs, and wrote a message on a big piece of cardboard, letting every lover missing one know that he probably has it.
The phone at the Terwilleger's "love den" started ringing off the hook. Les will always remember one of the calls.
"Do you have the Bob and Paula sign?" he remembered the caller asking. "I said, 'yes I do.' She said, 'that's my dad, and he's dying of cancer.' So one of his last requests was that he has a sign on the road."
He made sure it went back up. The young guy Jean married all those years ago turned into the man she always knew he would.
As for that original love message carved into a tree, it's transformed over the years just like the Terwilleger couple. They have kids and grandkids these days.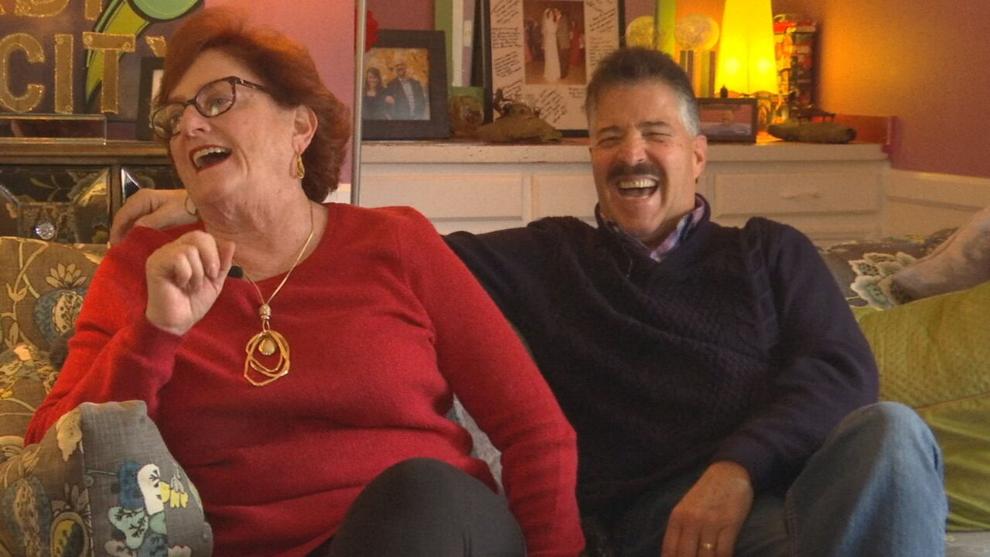 The love behind Lover's Lane never stalled. It's just as strong as it's always been.
"We're best friends," Les said. "We've had more fun now than we've ever had."
The secret here? Humor.
"I introduce her as my first wife," Les said.
"He wants a Hooters girl, look out," said Jean with a laugh.
At least we think that's humor?
Lovers Lane is a section of Springdale Road near the Gene Snyder Freeway. There is also a Facebook page dedicated to Lovers Lane, click here. 
Copyright 2021 WDRB Media. All Rights Reserved.