LOUISVILLE, Ky. (WDRB) -- Malone's has been a staple for steaks and more in Lexington since the late 1990s. But in a few weeks, it will open the doors to one of the biggest restaurants in Louisville.
Bluegrass Hospitality Group of Lexington, which also owns Drake's, believes this summer provides the perfect time to open the new location at The Paddock Shops off Brownsboro Road.
"This city has been through a lot," Managing Partner George Carpenter Jr. said. "They deserve a nice, new, exciting spot to come out and just have a fun time."
Onlookers already want the fun to begin, with people already asking if the restaurant is open.
It's still about eight weeks away from that, but the second floor of the 18,000-square-foot location will have a dedicated second kitchen just for special events. Malone's said that's rare, but necessary so those large gatherings don't slow down the kitchen for the tables downstairs.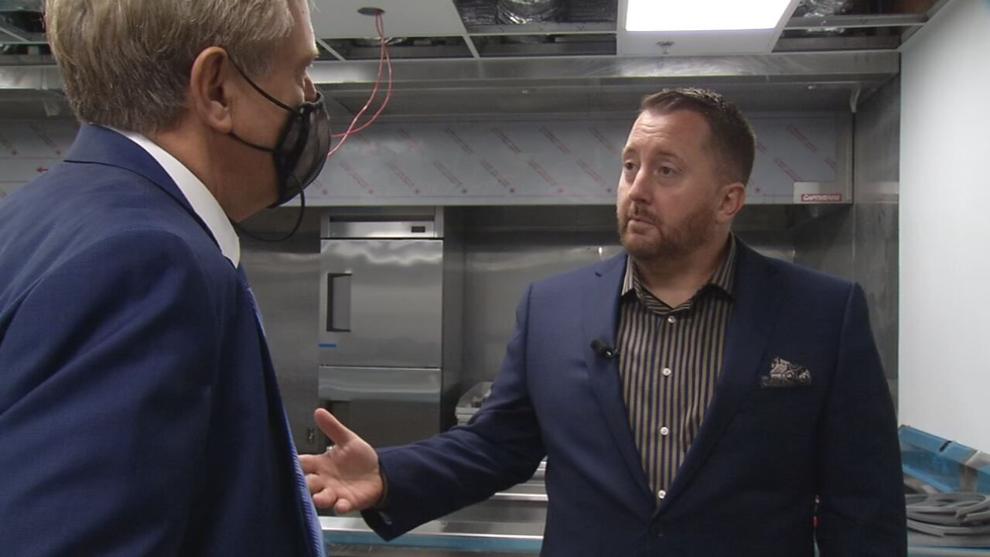 And just like its counterpart in Lexington, the Louisville location will have a Harry's American Bar and Grill under the same roof.
"Watch the ballgame, something more casual, maybe a little louder, little more energy," Carpenter said.
Upstairs at Harry's, there are windows that will slide down from the top, and the angled wood roof that is currently there will be replaced with a cascading sliding glass roof. That glass is on its way to Louisville on a boat from Turkey.
Outside, the sidewalks will be heated. The building can hold more than 500 patrons, but right now, what's hard to fill are the more than 230 openings to work there. The hiring center next to Malone's is bigger than many restaurants as they try to find more than 230 full- and part-time employees.
Extended unemployment is said to be a part of the problem.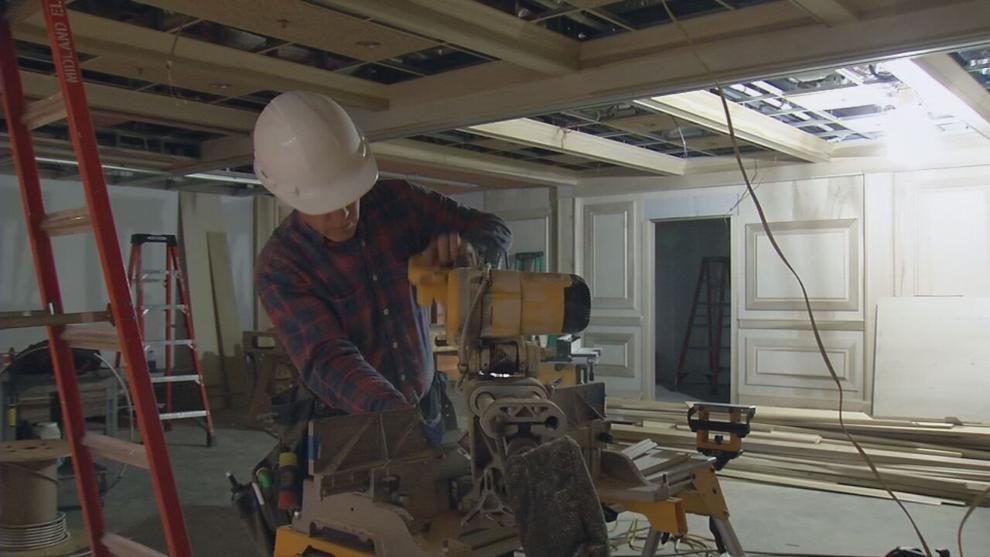 "I'm no expert, but I would have to think that has a lot to do with it for sure," Carpenter said.
Carpenter is confident they will fill their staff so that by June 21, Malone's and Harry's can bring its "Bluegrass touch" to east Louisville, long known for a preponderance of national chain restaurants.
"There's still a lot of growth in this area that can definitely support what we do," he said. "There's a lot of families, and it's just a perfect blend with traffic and The Paddock. It's a perfect location for us."
Copyright 2021 WDRB Media. All Rights Reserved.