LOUISVILLE, Ky. (WDRB) -- Penny Riley found her husband's car abandoned in a Louisville park on Aug. 15, 2019. He hadn't returned her text messages, so she left home, fearing what she'd find.
Inside his car, alongside a file folder, a McDonald's bag and his phone, she found three letters, one for each of his family members. She took her letter, opened it, and began to read, her eyes stopping at one sentence.
"Please cremate me."
Travis Riley joined the Army at age 18, later served in the Kentucky National Guard and climbed his way to the rank of major. He served in Afghanistan for a year, and his wife said he often talked about the sounds of battle.
"'You're going to hear the air traffic. You're going to hear the far-off gunfire. You're constantly hearing that sound,'" Penny Riley recalls her husband telling her. "We would Skype a lot, and I could hear that through Skype, the noises, and he would say, 'That's just what we hear all the time Penny. That's normal here. It's OK.'" 
The Louisville man devoted his life to his family and his country.
"He really was the last person you would expect," Penny Riley said. "He was larger than life."
After his deployment Riley came home, and by all accounts, he seemed OK.
"He was a top-notch officer, an absolute go-to individual that if you put him in charge of something, you knew that it was going to be done and knew that it would be done well," said Tammy Hurst, Riley's former commander.
Years passed, and he continued his full-time military career. Last year, he was assigned at a duty station in Richmond, Kentucky, two hours from home, from where he made a phone call last fall.
"He called me and said, 'I'm going to take a few days off. I have a lot on my mind,'" Penny Riley said. "The words that he used were, 'I'm in a dark place.'"
Months of therapy and several diagnoses followed. First it was depression, then anxiety.
"Then the third diagnosis came afterward ... and that was PTSD," Penny Riley said.
Her husband was diagnosed with Complex PTSD, which, according to the National Institutes of Health, is an enhanced version of PTSD and resembles borderline personality disorder.
Riley was less satisfied with his job and decided to retire early from the military in June 2019.
"I was alarmed that he wanted to retire early, but he convinced me that that was absolutely what he needed — in addition to the help he had been getting — that that was going to help him," Penny Riley said.
So he did. By July, he worked in a senior management role at a major corporation in Louisville.
"He was doing a little better, and our summer was somewhat normal," Penny Riley said.
Summer ended, and Penny Riley, a teacher, recalls that day, the second day of school.
"We had sent a couple texts at lunchtime, casual talk, and then he sent me a very sweet text telling me how much he loved me. But occasionally we did that to one another, so I was not alarmed," she said. "When I arrived home, he had not texted or responded, and usually we plan our dinner together, who's going to cook, what do we feel like having, and he didn't respond.
"I waited another period of time, waited another 30 minutes, and then I looked at his location on his phone, or on my phone, and thought that was unusual for him to be at the park ... The children came in, and I had them look at their phone, and they had noticed he also sent them a very sweet text in the middle of the school day.
"I called some friends to drive us, because I was upset at that point, concerned at what we might run across ... He was not in the car. It was left unlocked. His phone was there. He had a file folder there. He had a McDonald's bag.
"I contacted the police, because something obviously was wrong."
Before police arrived, Penny Riley and her two children found three letters addressed to each of them in his car. She describes the rest of the day as being "like a dream, just like you've heard, just like you read."
"My daughter had climbed in the car without us knowing. Police are there. So much is happening so quickly. And she had opened one of the letters and read a couple sentences, so I had to get that from her.
"And at that moment, I looked down as I'm putting it down ... and saw one sentence myself that told me everything in one sentence what we could possibly find.
"That sentence said, 'Please cremate me.'"
Riley's body was found the next morning. He had committed suicide.
Travis Riley's life ended in such tragedy that his loved ones are still trying to piece together what happened, the fight that was raging within him.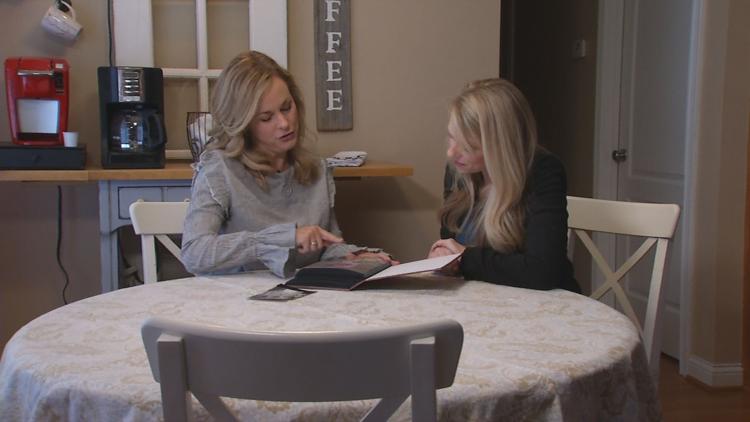 For the past four months, his widow has searched for answers. How could her husband take his own life and leave their family behind? She's consulted retired military chaplain turned Licensed Counselor Paul Crecelius and Hurst, Riley's former commander who's now a counselor and doctoral student. Both have done extensive research on military post-traumatic stress disorder and suicide.
"What I see are a lot of lonely service members who come back with a bunch of stuff that they can't talk about it," Crecelius said. "There's a stigma in the military. You don't really go talk to counselors, so people just keep it on the inside."
Crecelius said he has found great success treating patients with Eye Movement Desensitization and Reprocessing, a light therapy that helps people process through trauma in just a few sessions and live a better life.
"When they let it work, there's this thing we call a brain shift, where ... the person has a true 'ah-ha' moment, and they see something they've never seen before," he said.
Hurst wants everyone to be more aware of the warning signs, which include a person who:
Feels like they no longer belong
Feels like a burden to their family
No longer fears death
"The theories of suicide tell us those three factors alone are red flag," she said.
Those who knew Riley hope others contemplating suicide seek help instead.
"Terribly sad. I mean, really," Crecelius said. "That is so tragic. He could have gotten through that. He could have worked through that," Crecelius said, fighting through tears. "So many years in the military and just seeing people go through stuff that they could get out of, and it breaks my heart."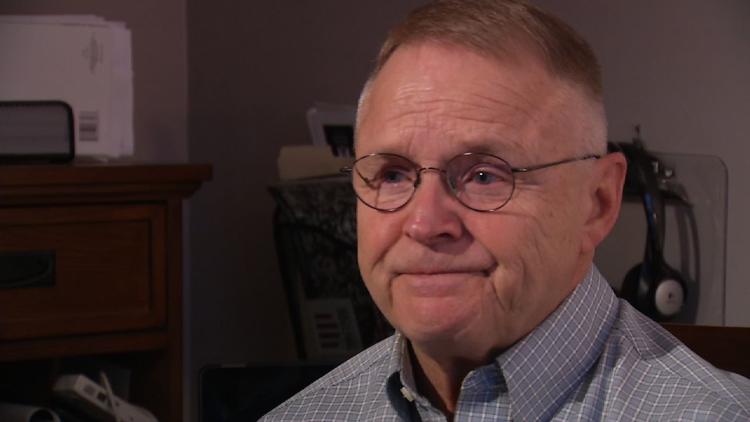 Friends have started a memorial scholarship fund in Riley's honor on GoFundMe. His family also asks that you consider donating to USA Cares to Fight Against Veteran Suicide.
"The pain that's left behind ... it changes lives," Penny Riley said. "I want that person to just tell one person and to know that leaving those loved ones behind, you are leaving more pain for them than what you are currently feeling."
Additional Resources:
Copyright 2019 WDRB Media. All Rights Reserved.