BARDSTOWN, Ky. (WDRB) -- Several people protested Monday outside a Bardstown, Kentucky, day care after one of its employees was caught on video spraying a 2-year-old boy with something in a bottle.
The video, which had more than 650 shares on Facebook as of Monday, shows the child wincing and falling to the ground after he is sprayed by an employee at Little Angels Primary House. The day care said the employee has since been terminated, but the boy's mother, April Tonge, is furious and calling on the facility to close. 
"I've heard that it was water," Tonge said. "But if you seen the video — if you seen the way he turned around, glanced and grabbed his face — that was no water." 
Tonge said the video was taken April 26. She posted it to Facebook two days later. 
"That monster day care — I don't know how it is still up and going," said Tonge, who was joined Monday outside Little Angels Primary House by a few parents and family friends to protest.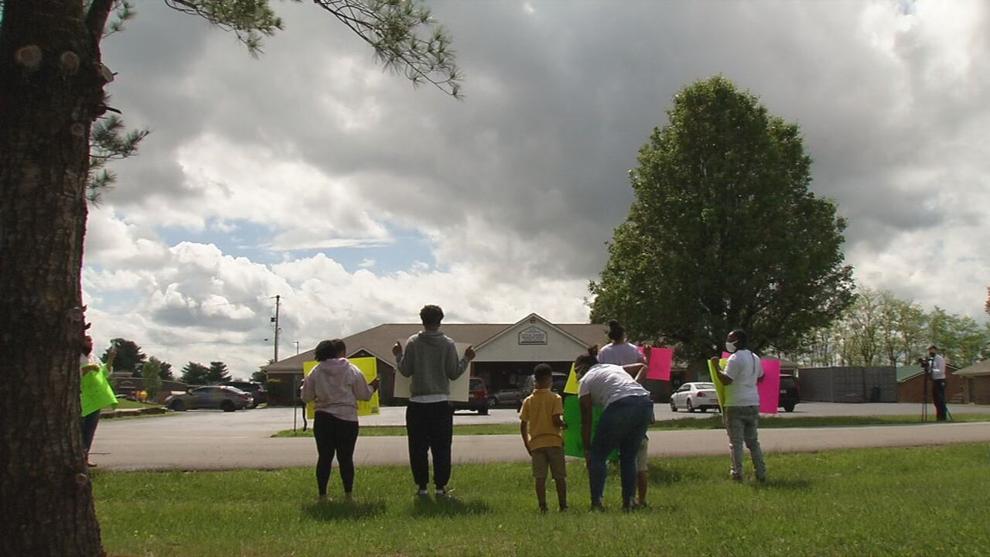 In a statement to WDRB News, a manager of Little Angels Primary House said the day care "followed protocol as set forth by the Division of Regulated Child Care" after the incident. 
"The staff member has been terminated," the statement says. 
The day care's owner, former Bardstown Mayor John Royalty, couldn't be reached for comment. Royalty was voted out of office in 2017 after an investigation by the Bardstown City Council revealed he abused his power and violated privacy laws. 
"In my opinion, that's the only reason this facility is still up and running — because (Royalty) used to be a former mayor and a police officer," Tonge said. "The good ol' boys take care of each other."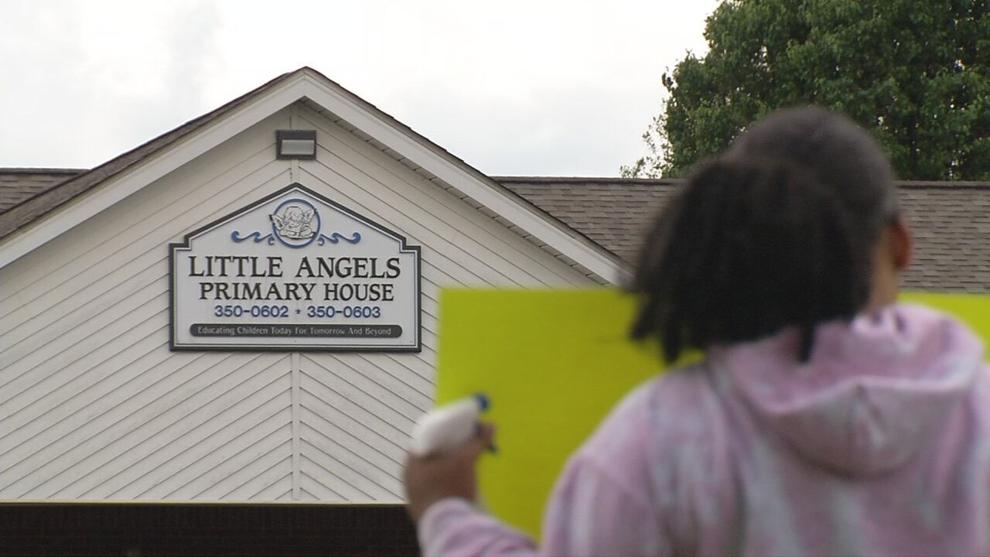 Tonge said she filed a police report Monday, but at last check no one has been charged in connection to the incident. 
"Please do something about it," she pleaded, "do not sweep this underneath the rug." 
Copyright 2021 WDRB Media. All Rights Reserved.