LOUISVILLE, Ky. (WDRB) -- Ashley Williams was just 14 years old when she was in a life-changing car wreck that left her paralyzed. She was in the back seat when the car hit a patch of ice.
"My side slammed into a tree," said Williams, a native of North Carolina.
Now, more than a decade later, she continues to work on her recovery as a participant in epidural stimulation research for spinal cord injury at the University of Louisville.
"I want people to know that just because I'm not walking doesn't mean I haven't made recovery," Williams said. "When I first came home from the hospital, I couldn't move my right arm at all. I could barely twitch my left arm. Now, I can move both my arms. I can do all kinds of things."
Williams moved to Louisville more than a year ago to participate in spinal cord injury research. Thanks to a recent surgery, she now has hope for even more independence.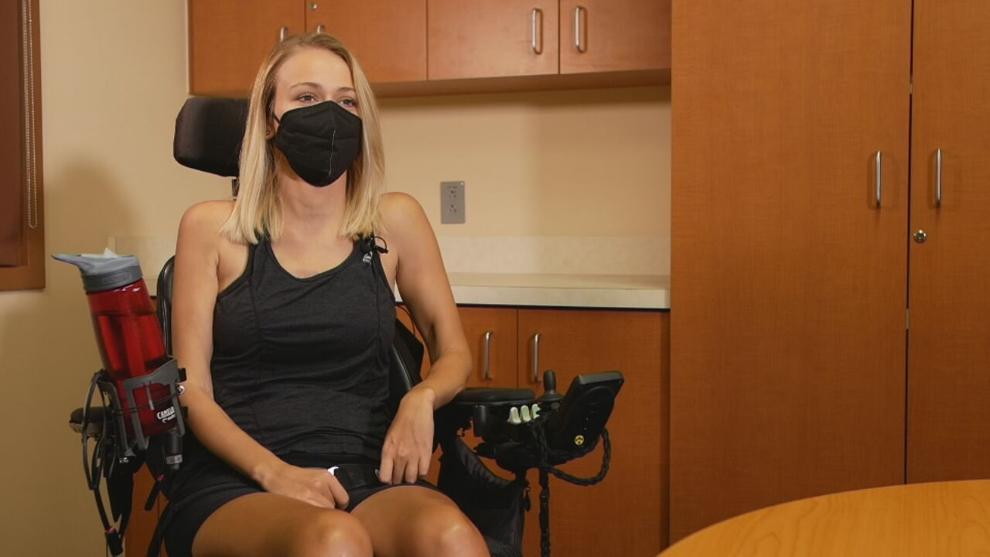 The surgery involved implanting an electrode into her back connected to a battery. During therapy sessions at the Frazier Rehab Institute, an iPad works a controller to help her legs remember the movements they used to do before her injury.
Claudia Angeli, with the Kentucky Spinal Cord Injury Research Center and assistant professor at UofL, said past projects have shown real hope and advances for participants. 
"Those have shown that individuals with complete spinal cord injuries — so the most severe injuries — are able to regain the ability to stand, and some are also able to generate some independent steps as well," Angeli said.
Angeli said research is being done to look at how multiple systems in the body are impacted by this type of surgery. She is working with Williams during her sessions at Frazier.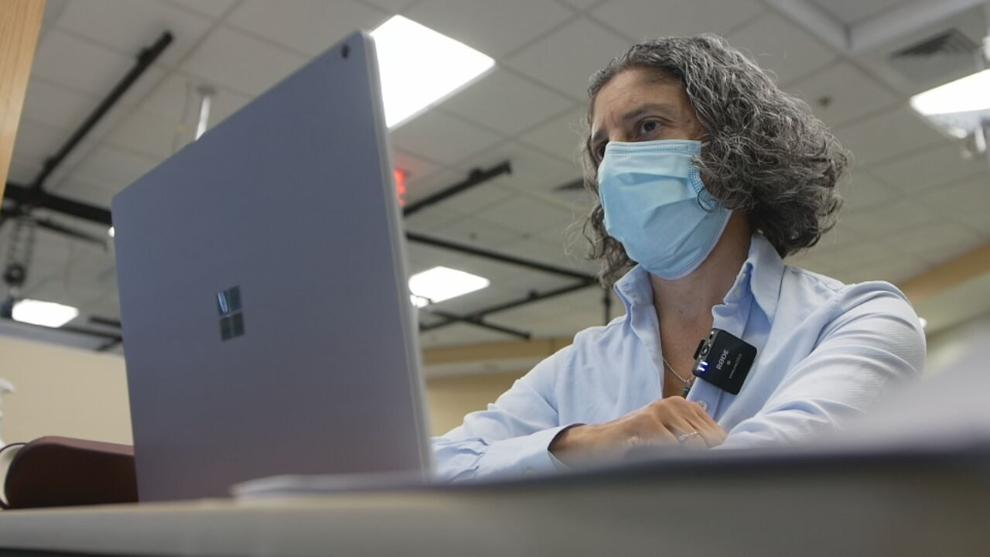 "Ashley is actually a participant in our first randomized trial with epidural stimulation," Angeli said. "So that's a little different, where individuals are randomized into groups, and the primary goal of that project is to look at the efficacy of epidural stimulation in regulation of blood pressure in individuals."
Williams had planned to undergo surgery just one month after arriving in Louisville, but largely due to COVID-19 and elective surgeries being put on hold, she waited until August 2021 for her surgery. She said in the months between, she continued working on getting stronger and going to therapy, which she believes has continued to help her.
"I just started focusing on everything else I could control," Williams said.
Williams said her goal after this surgery is to eventually be able to transport herself, meaning move from her wheelchair to a couch, chair, bed or into the car on her own.
"You're really having to focus on sending those signals because, like I said, I've been injured almost 12 years," she said. "So that's 12 years I haven't been able to use my legs."
Williams is already seeing some improvement. She is still in the very early stages post-surgery and is currently working on tasks like trying to bring her knees up to her chest.
"They can't really give you any guarantee on what you get back," she said. "But a lot of people who get things back are the ones putting in the effort. And I'm definitely one of those people that's putting in 110% every day I'm here."
Williams will stay in Louisville about two more years working on her recovery before going back home to North Carolina.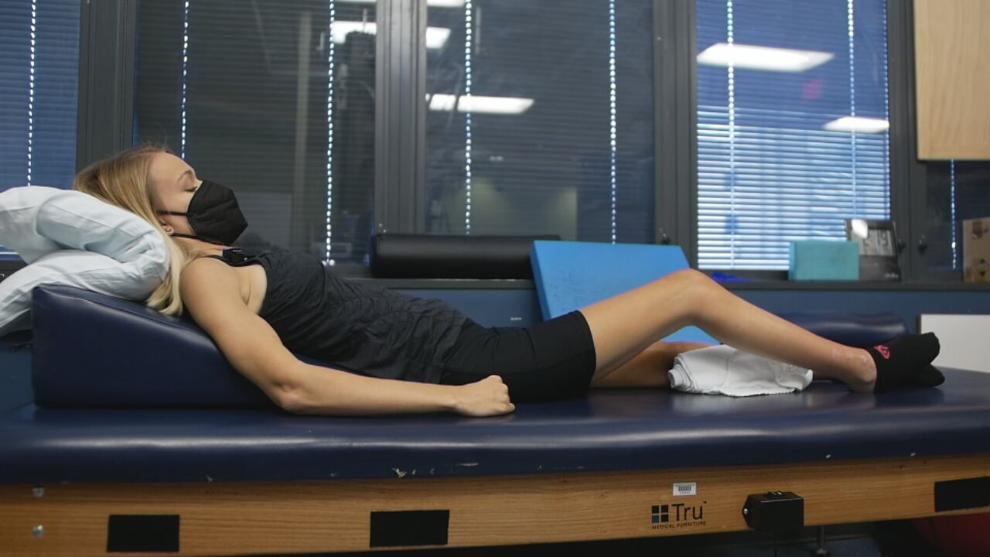 "The quality of life is the main goal," she said. "Regardless of what you get back or what you want to get back, the quality of life is better at the end of it."
Angeli said her ultimate hope is that several types of recovery will be found for patients through this research, including recovery of not only the motor system but cardiovascular and bladder control as well.
"It's so very rewarding every day when I come into work and get to work with these individuals and having them see themselves do something that they couldn't do before," Angeli said. "Even though I've seen it from multiple individuals, every time it happens, it's very rewarding."
September is spinal cord injury awareness month. To learn more about this program, click here.
Copyright 2021 WDRB Media. All Rights Reserved.