TRIMBLE COUNTY, Ky. (WDRB) -- Planning and zoning regulations are a heated issue among Trimble County residents.
The county is moving forward with a zoning ordinance, with a first reading passed on Monday. Some, like Peggy Wainscott, supported regulations. Back in August, she was part of a group of residents who pushed back against plans for a so-called sludge farm.
"We want to have all the protection we can get," she said. 
"That's a bunch of crap," Rick Carter told the Trimble County Fiscal Court on Monday." I already own the property."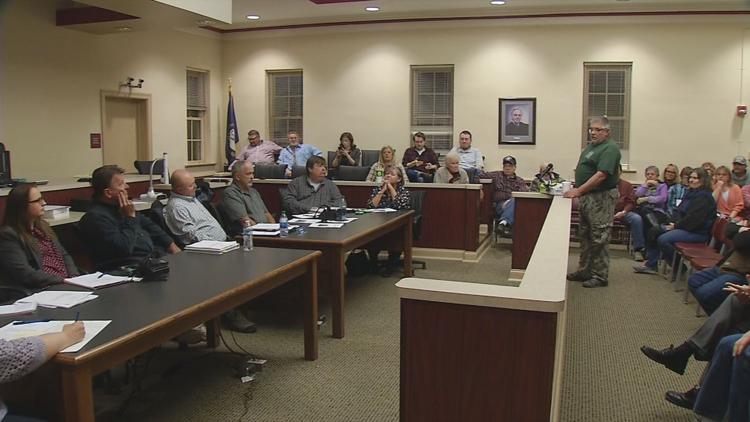 "People just want to do what they want to do on their property," Judge Executive Todd Pollock said. "And I can respect that."
Some think any kind of zoning regulations are government overreach.
"My ancestors, like many of us here, fought for liberty," one woman said. "They were willing to die to be able to do what they wanted with their property. And that's how I feel about planning and zoning."
Trimble County Fiscal Court will take a final vote at its Nov. 25 meeting.
Copyright 2019 WDRB Media. All Rights Reserved.