LOUISVILLE, Ky. (WDRB) -- A Metropolitan Sewer District truck driver was watching a pornographic video when he crashed into a Louisville Metro Police vehicle, killing Detective Deidre Mengedoht on Christmas Eve 2018, according to court documents filed Monday.
The filing alleges that Roger Burdette, an MSD employee, started watching the video at 2:12 p.m. that day, according to the documents. He crashed into Mengedoht's vehicle at approximately 2:17 p.m. on Interstate 64 in downtown Louisville.
According to the new evidence, Burdette closed the video three minutes later.
"Analysis further showed that the defendant accessed other similar videos on that date and during the hours which he was working," the filing states.
Investigators also allege Burdette had no prescription for hydrocodone or clonazepam, the drugs that were found in his system at the time of the crash. According to prosecutors, those drugs had been obtained "through illicit means."
"The defense has been provided with evidence through the cell phone downloads and investigative letters that demonstrate that the defendant was communicating through text message with an individual and they discuss obtaining pills," the filing states. "Further, the defense has been provided with medical records of the defendant, none of which provide evidence of a current prescription for either substance."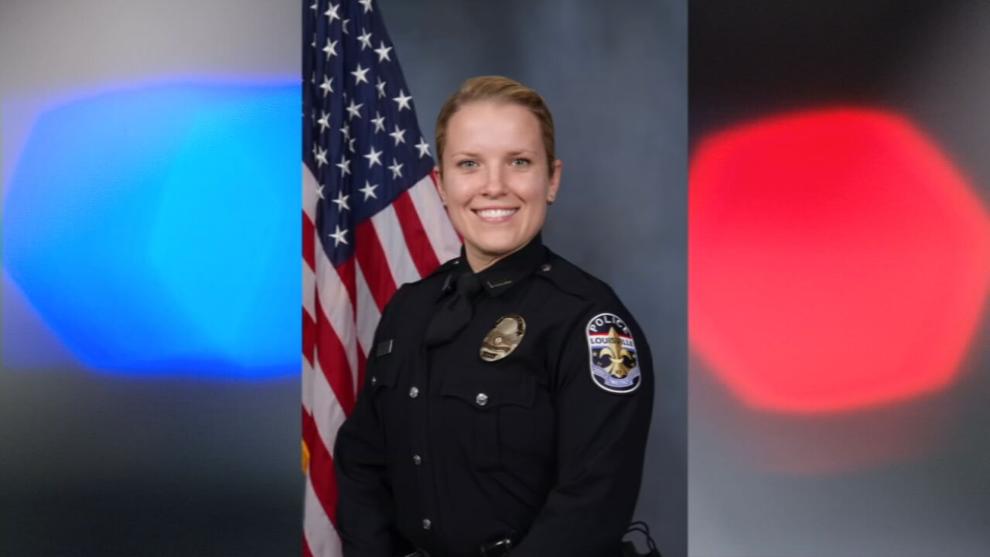 MSD Executive Director Tony Parrott released a statement Tuesday afternoon in response to the new details:
"Along with the Louisville community, MSD continues to mourn the loss of Officer Deidre Mengedoht. Her death is a tragedy and our deepest condolences go out to her family and the Louisville Metro Police Department who serve our community every day.
MSD terminated the employment of tractor trailer driver Roger Burdette effective January 9, 2019."
The crash took place on Dec. 24, 2018, after Mengedoht pulled a car over on I-64 in downtown Louisville. Burdette was driving a work truck when he crashed into Mengedoht's car, which burst into flames and killed her.
Burdette, who was not injured in the wreck, failed a field sobriety test and originally told police he had taken non-narcotic prescription drugs. He was charged with murder and DUI and fired by MSD about a month after the crash.
This story will be updated.
Copyright 2021 WDRB Media. All Rights Reserved.