LOUISVILLE, Ky. (WDRB) -- Doctors at University of Louisville Hospital have a new tool to treat aneurysms, thanks to a medical breakthrough just approved by the FDA.
It has patients like Mary Steinhilber facing better outcomes. 
At a glance, the 71-year-old doesn't look like someone who had brain surgery last week.
"I've been disgustingly healthy my entire life," she said.
But appearances can be deceiving. Doctors discovered that Steinhilber had three aneurysms growing in her brain. Each one was a bulge on a blood vessel which, if left untreated, could be fatal.
"It was like someone telling you that you may drop dead at any minute," Steinhilber said.
But she's among the the first in Kentucky to undergo a new treatment using what doctors are calling the WEB device.
Normally, surgeons treat brain aneurysms by cutting into the skull or going in through the groin to place thin wire coils in the aneurysm as a fix. It was a treatment with inherent flaws.
"The coils would often compact, and the aneurysm would regrow or reoccur," said Dr. Robert F. James, chief of neurosurgery at U of L Hospital.
James uses the new WEB device treatment. He goes in through an artery and installs a tiny mesh basket.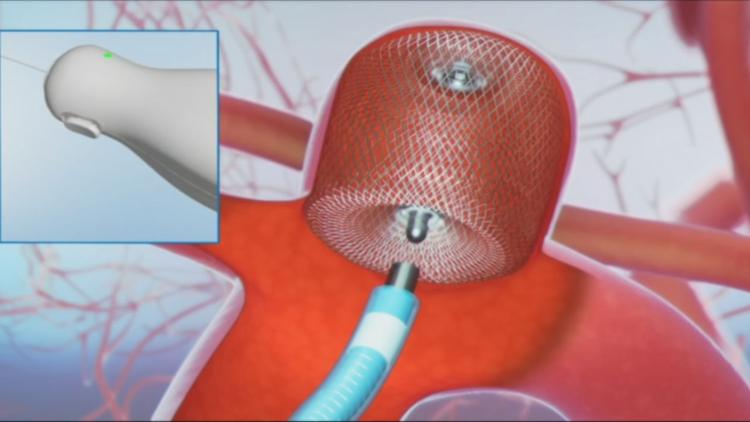 "We can bypass the aneurysm, and the neck just seals itself off over time, and you can get a complete cure of the aneurysm," he said. "The device is very, very effective and very safe. Safer than our traditional way of doing it."
Steinhilber considers herself fortunate.
"I feel tremendously grateful that I was in the right place at the right time," Steinhilber said.
The aneurysms are hereditary. One Steinhilber sister had open-skull surgery that left her with side effects similar to a stroke. Another had coils placed, is set for another surgery in March and suffers from double vision.
"Another sister dropped dead suddenly. We had no clue," Steinhilber said. "She just was gone."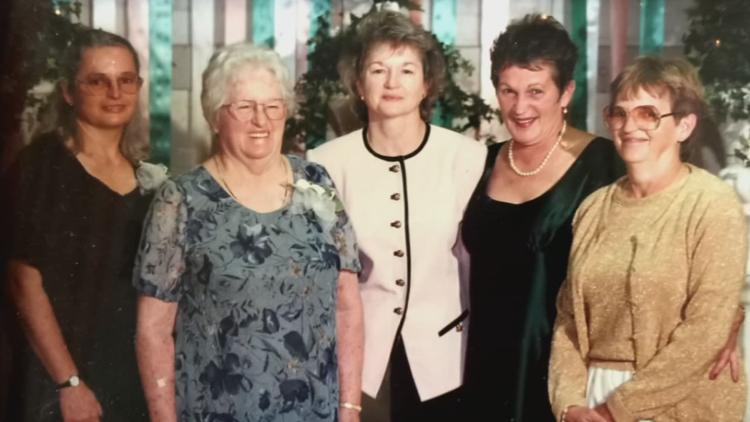 The WEB device was tested in more than 6,000 patients. It was just approved by the FDA last month, and U of L Hospital is the first in Kentucky to use it.
"I feel like my aneurysm is really fixed, and I'm going to live out the rest of my life without symptoms and issues," Steinhilber said.
As many as 6 million people in the U.S. are estimated to have a brain aneurysm that hasn't ruptured.
Copyright 2019 WDRB Media. All Rights Reserved.