LOUISVILLE, Ky. (WDRB) -- Some kids cut up in class, but not Phong Vo.
The 16-year-old immigrated to the United States from Vietnam three years ago and found a home at Butler Traditional High School. Butler's social worker, Ashlee Derthick said he's very focused.
"He is an amazing student. He's super humble, hard-working and very determined," she said. "He lives with a single mom, and I think she works two jobs. He was in need of some resources, and we were able to help him out with that." 
The school community rallied around him with donations of clothing, school uniforms and sometimes food. Shortly after a Butler food drive helped Vo's family at Thanksgiving, Phong started thinking of a way to show his gratitude. Then the straight "A" student remembered a lesson from his Humanities class.
"There's a story in Japan where there's a girl who got sick," Vo said. "She heard that if she could make 1,000 cranes, she can have a wish."
So Phong got to work. He made 1,000-paper cranes, each with a personal note wishing everyone in the school good luck on finals and merry Christmas.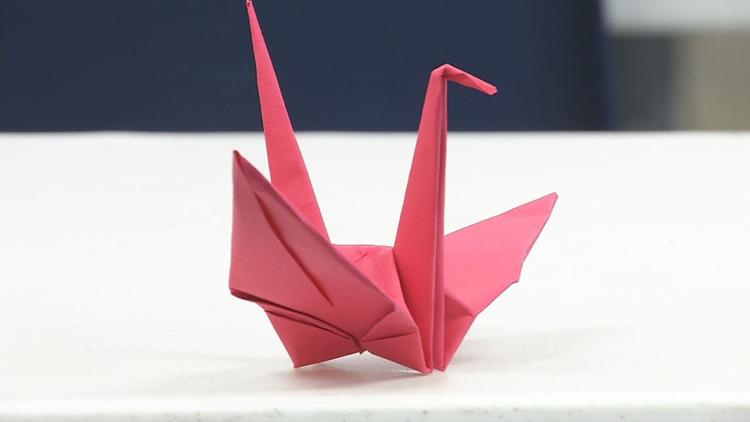 "A crane is a symbol in Asian culture," he said. "A powerful good luck charm."
Folding, twisting, creasing in meticulous fashion, Phong made about 30 cranes a day for 33 days until he had enough for the entire school.
"He came in with this garbage bag," Derthick said. "It really was a surprise. I was shocked."
The gifts were handed out this week marking real lesson for the students a Butler.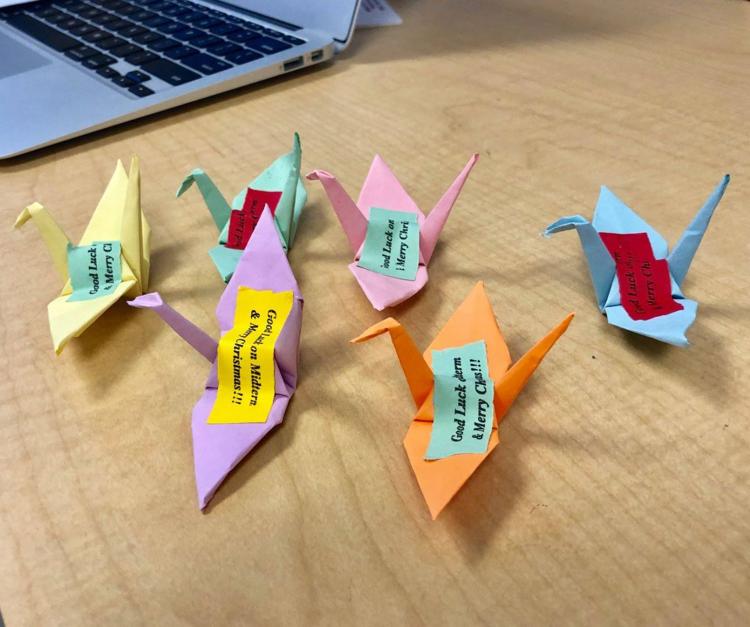 "I was just taken away. It was awesome," Butler Traditional high School junior Bryson Sabastian said. "He really wasn't searching for gratitude or any popularity from it. He just wanted to send everyone home happy before Christmas.
It shows that, sometimes, the most priceless gifts come from the heart.
"I wish we had more students like him in this world," Derthick said. "We need that kindness spread around. We really do."
Phong stays active at Butler. He participates in a several extra-curricular activities, including the honor society and the swim team.
Copyright 2018 WDRB Media. All Rights Reserved.