LOUISVILLE, Ky. (WDRB) -- If you would have asked Nathaniel Grow, a professor at the Indiana University Kelley School of Business, to predict the issue most likely to unify major-college athletes, his answer would have been this:
#NotThisIssue.
A nationally recognized expert in sports law, Grow said that he believed when players actually flashed their leverage, it would be threatening not to play.
Instead, by creating the thunderous social media vibe with the #WeWantToPlay hashtag Sunday night, they looked more unified than ever. Maybe they can make administrators pause, listen and consider their plea not to cancel the 2020 season because of concerns about the novel coronavirus.
"Its interesting," Grow said. "People have been waiting for that — I think for years — for these players to finally flex their muscles a little bit in terms of demanding their voices be heard. It's interesting this is the situation that actually brought it about.
"They actually want to play instead of worrying about their health and safety, in some respects.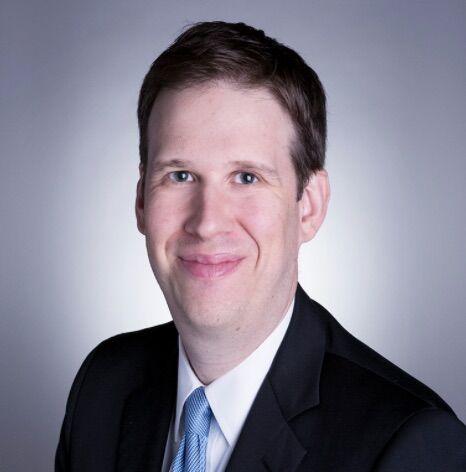 "I think it will be interesting to see if (player unity) holds true and continues forward after the pandemic, or if this is something that fades into the background after we eventually get back to normal, so to speak."
There has been little normal about these times. An associate professor of business law and ethics, Grow has been a sharp observer of the multiple issues unfolding in the aftermath of COVID-19. He watched the NCAA erase its basketball tournaments as well as spring sports last March. He listened as conferences shared their plans to bring athletes back to campus and prepare for the 2020 football season.
Grow has watched the structure of the NCAA shake, sometimes the result of its inaction on compensating players or by failing to build a consensus on how to deal with the pandemic.
"My read on it is it's probably not the best look for the NCAA," Grow said. "They've always wanted to be at the forefront of fighting for and they say that they represent student-athletes' best interests. Then they are taking kind of a hands-off approach to when it comes to possible bodily injury from a pandemic.
"I think that it looks kind of a little bad there. But at the same time, I can understand that the NCAA ultimately is just an organization that represents its members, right?
#WeWantToPlay pic.twitter.com/NgKG9Nab9c

— Justin Fields (@justnfields) August 10, 2020
Rancor has overwhelmed thoughts of unity on whether football should continue. Players, led by the prominent voices of Ohio State quarterback Justin Fields and Clemson's Trevor Lawrence, went directly to social media to plead for a season Sunday night after word leaked that the Big Ten was leaning toward cancellation of this season. The push continued Monday.
Instead of accepting that direction and deciding to opt out to pursue professional careers, high-profiled players like Lawrence and Fields have remained adamant about wanting to play. They have showed more passion than the suits at NCAA headquarters in Indianapolis.
Let's work together to create a situation where we can play the game that all of us love. Not divide and argue. There is a way forward

— Trevor Lawrence (@Trevorlawrencee) August 9, 2020
"It's already tumultuous for the NCAA anyway," Grow said. "You've got the whole name/image/likeness thing coming down the pike, so there's going to be that transformation.
"And this budget crisis. Players are looking for added benefits and theoretically compensation.
"You know, I think it's one of those things where I think if they go down the road in starting to allow the name/image/likeness, does that satisfy players for the short term of, 'Is that sufficient compensation?'
"Or are they going to want actual monetary payment from the schools?
"It seems like right now they just want more of a voice in some of these determinations.
"To me the short-term answer is that maybe something happens in terms of the players are considered more in terms of how do you want to see your sport managed, how do you want to see college athletics managed.
"Down the road, that could definitely have ramifications for employee compensation or athlete compensation. But probably my guess (that paying athletes) would be not the first step along that path."
It's been some year. The pandemic. Conferences struggling to maintain control. Players pushing for greater compensation as well as a consistent voice. Schools determining how to fulfill contracts. The list is long.
"I think this will be a very interesting time to look back on 10 years from now and see how college sports emerged from the different challenges," Grow said.
"Hopefully for the better."
Copyright 2020 WDRB Media. All Rights Reserved.