LOUISVILLE, Ky. (WDRB) -- You can build a dynamic University of Louisville basketball all-star team with recruits who were not ranked among the Top 100 prospects in their high school classes nationally by 247Sports.
I mention Top-100 prospects because there isn't a Top-100 prospect in the class that Chris Mack has joining his program next season.
That's unusual.
But Russ Smith would demand that you consider my Cardinal all-star team of players who failed to crack the Top 100 in their classes.
The captain's pick is inarguable: Smith, who jumped from No. 282 in the Class of 2010 to my pick (over Doug McDermott of Creighton) for national player of the year in 2014.
Put Preston Knowles (ranked No. 377 in 2007) next to Russdiculous. I'd complete my three-guard set with Kyle Kuric (ranked 176 in 2008) on the wing.
Smith, Knowles and Kuric. They weren't NBA guys. But they scored 3,910 points and won plenty of college games.
Stephen Van Treese (No. 268 in 2009) plays power forward. At center, I'd prefer Terrence Jennings (No. 112 in 2008) over Anas Mahmoud (No. 163 in 2014).
But Mahmoud would get solid time off the bench. As would Ryan McMahon (No. 237 in 2015), Mike Marra (No. 190 in 2009), Jared Swopshire (No. 104, 2008) and, sorry to say it, Andre McGee (No. 110 in 2005).
There are other excellent players (Derek Smith, Wiley Brown, Larry O'Bannon) who were not Top-100 prospects, but the 247Sports database stops with the 2003 class.
Tracking the database also reveals this tidbit: Louisville's 2020 class is just the Cards' second without a Top-100 prospect since 247 started compiling data in 2003. The first was two years ago, 2018, when Louisville did not add any prep players during the regime change from interim coach David Padgett to Chris Mack.
Louisville's 2020 high school class officially grew to three Thursday when Gabe Wiznitzer signed his letter of intent. At 6 feet 11 inches tall and 240 pounds, Wiznitzer prepared at Hargrave Military Academy and reclassified from the Class of 2021. Wiznitzer will redshirt next season.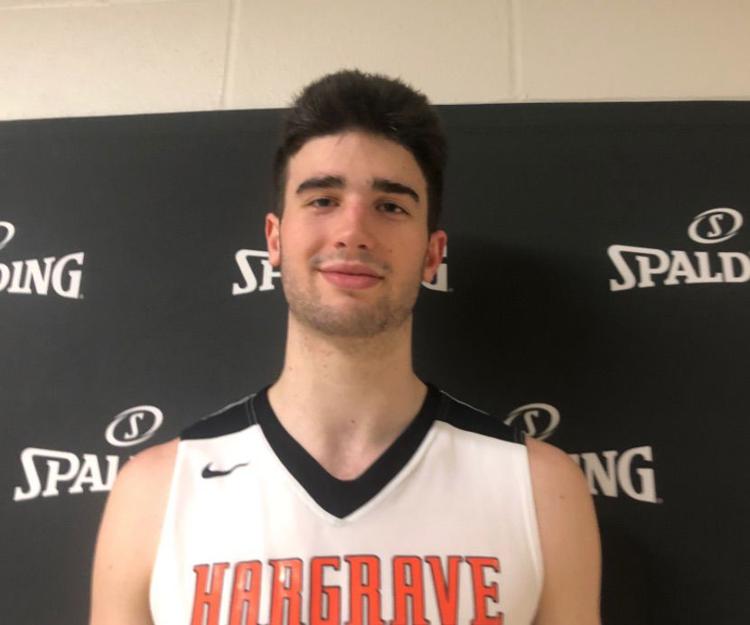 In its latest rankings, 247Sports ranked Wiznitzer No. 134 in 2020, behind JJ Traynor of Bardstown (No. 119) and D'Andre Davis of Lawrence Central High School in Indianapolis (No. 107).
Alarming?
Some will be alarmed. Atlantic Coast Conference basketball programs will welcome 22 Top-100 recruits next season. The ACC has never been a Coach 'Em Up League.
North Carolina collected five guys ranked in the Top 65 to help Roy Williams bounce back from a 14-19 season. Duke will have six from the top 51 in its NBA training camp. Clemson, Miami and Virginia both signed a pair of Top-100 guys. Florida State, North Carolina State, Syracuse, Virginia Tech and Pitt added one.
Louisville pursued several Top-100 guys but missed. The Cards also lost top junior college prospect Jay Scrubb to the NBA.
Maybe it was concerns about another possible NCAA penalty. Maybe it was just one of those years. Maybe guys were concerned about playing time because of the six-player class that arrived last summer. Maybe they need to shake up their recruiting pitch. Maybe Mack and his staff are better at evaluating than the recruiting gurus.
But context matters. Mack supplemented his class with two of the nation's Top-20 transfers: guard Carlik Jones and wing Charles Minlend. They weren't Top-100 prospects before they started their careers at Radford (Jones) and San Francisco (Minlend). But one analytics site, BartTorvik.com, projects they will be Louisville's two leading scorers next season, averaging 28 points, 8.4 rebounds and 5.5 assists.
Mack's first recruiting class, next season's sophomores, featured a trio of Top-100 prospects. The Cards' 2021 class is currently headlined by the Bryce Hopkins, ranked the 33rd best prep player, and El Ellis, the top junior college recruit.
The 2019 class was excellent. The 2021 class is currently ranked second in the nation.
And the 2020 class does not have any Top-100 prospects.
That's unusual and will give us something to chart the next four seasons.
Copyright 2020 WDRB Media. All Rights Reserved.