LOUISVILLE, Ky. (WDRB) – Bob Baffert has rights, just like everyone else. And the sport of horse racing has responsibilities – not only to afford Baffert due process and the opportunity to defend himself, but to adjudicate allegations of wrongdoing in a timely manner.
So far, there hasn't been much of any of that in the matter of Medina Spirit's positive test for betamethasone, a banned race day substance in Kentucky, after the Kentucky Derby.
With legal challenges, drug tests and now public posturing involved, this is going to take time. The result of the greatest two minutes in sports has now been in dispute for two months, and there's no real indication of when a resolution will come.
Last fall, when Baffert's filly Gamine was found to have had betamethasone in her post-Kentucky Oaks test after finishing third, it took nearly five months for the Kentucky Horse Racing Commission to disqualify her and fine Baffert $1,500. And that was without a hearing, after Baffert waived his right to one and agreed to the penalty.
The stakes, now, are much higher.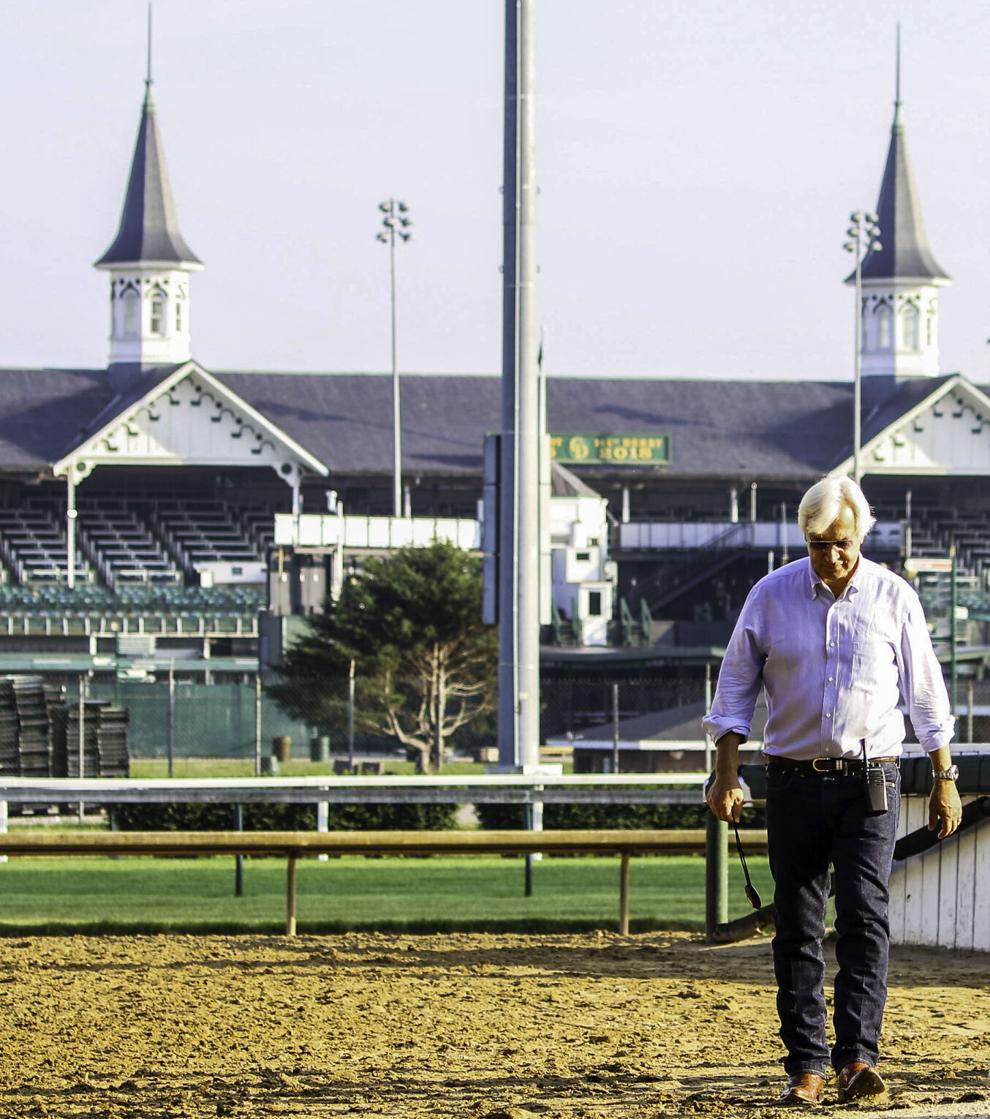 In New York this week, Baffert and his attorneys were in court arguing that the New York Racing Association, which has an agreement with the state to administer the sport within its borders, had failed to provide Baffert due process before suspending him indefinitely. He has sued to regain racing privileges in New York state.
A judge, at least during the questioning phase, seemed sympathetic to that argument. And that's a good thing. In this country, the government shouldn't be able to penalize you without a fair hearing. A ruling on Baffert's request for an injunction that would allow him to train at Saratoga and other tracks in the state has yet to be handed down.
Here in Kentucky, meanwhile, a court in Frankfort has ordered a post-race urine sample be tested for what Baffert's team is hoping will be further evidence that the betamethasone in Medina Spirit's system came from an ointment, not an injection.
In the meantime, the rest of us are caught in the legal equivalent of standing outside the restroom and waiting.
Baffert remains persona non grata at Churchill Downs and its affiliated racetracks around the nation. That suspension, which came hours after Baffert's revelation of the positive result, was well within the rights of Churchill Downs, as a private corporation. Baffert and his vet signed a statement saying that, as a condition of racing at Churchill, they wouldn't administer impermissible substances to the horses in their care. When a horse tested positive – in the biggest race in the country, no less – Churchill had grounds for action, and wasted no time taking it.
But it is up to the state racing commission to disqualify Medina Spirit, and that process could drag on a bit.
It's worth noting that in 1968, when Kentucky Derby first-place finisher Dancer's Image was disqualified after a post-race drug test, the DQ came three days after the race. The lawsuits raged on for nearly four years.
That, in my way of thinking, is the better path for horse racing.
The state racing commission should do all it can to make sure Baffert and Medina Spirit's owner, Amr Zedan, get due process. But in the end, that body must also realize that racing as a sport needs a fair, transparent and timely resolution of this high-profile situation.
In any other race, this process plays out behind closed doors. State regulations require all parties to refrain from commenting on positive drug tests until the entire process is complete. That isn't always practical. Things leak, or in this case, are outright discussed in public by the trainer.
So for more reasons than just the stakes involved, this process can be expected to bog down.
But for the sport of horse racing, which long has been (rightly) accused of capitulating to big-name trainers, dragging its feet on potentially controversial drug rulings or washing its hands of them altogether, the public nature of this particular allegation adds an urgency to getting it right – and doing it in the right way.
The lawsuits, regardless of the KHRC decision, are inevitable. But those should not deter horse racing leadership in Kentucky from making a call on this high-profile case.
This is not a situation in which the commission should settle into a stalking position. Kentucky, in this instance, needs to lead. The allegations here may involve science, but it's not rocket science. Baffert deserves a fair chance to make his case, but he should not be given multiple opportunities to drag his feet, legally.
The process may yet take time, but if the sport reaches the Breeders' Cup in early November without a ruling on Medina Spirit's Kentucky Derby run, the race will have gone on too long. One horse, one drug, one race, one decision. It isn't too much to ask.
Copyright 2021 WDRB Media. All Rights Reserved.