LOUISVILLE, Ky. (WDRB) -- Elizabethtown, Kentucky, police officer Detrick Cooper didn't arrive at Lakecrest Apartments on Dec. 11, 2021, to investigate a man sitting in a vehicle.
Nonetheless, when Cooper noticed a gray Toyota Corolla with a decal in the place of a rear license plate, he grew suspicious. The decal contained a black star in the middle of a red square.
Inside the vehicle was 28-year-old Christopher Sterusky, of Radcliff, Kentucky. Sterusky had a job but at the time lived in his car as part of what his brother would later describe as a "spiritual journey."
Over the next eight minutes, Cooper and Sterusky's interaction would escalate from awkward to tense, according to body camera video obtained by WDRB News. When Cooper asked for Sterusky's birthdate, Sterusky claimed not to have one. When Cooper asked Sterusky his name, Sterusky replied: Samson El Khadid Mudamir.
Sterusky repeatedly pleaded with the officer to be allowed to leave.
"I'm not trying to cause no trouble," he told Cooper.
But Cooper would not let Sterusky move on as he did not produce a license or registration. Sterusky would describe himself as acting "out of control," and Cooper agreed. He told Sterusky to "chill." He called for backup.
Within minutes, Sterusky was dead. Cooper shot him eight times.
---
Critical Incident Response Team
The days after a fatal police shooting in Kentucky are often marked by public outcry, by questions and doubt following an initial police statement. Authorities promise to fully investigate.
But, eventually, the story fades from the headlines and the full detail of that investigation rarely comes to light. It leaves families of the deceased to wait and worry for months — sometimes years — about what really happened to their loved one.
In 2017, Kentucky State Police formed a Critical Incident Response Team (CIRT) to investigate officer-involved shootings, in-custody deaths and fatal collisions involving officers.
The state police unit was charged with investigating not only those incidents involving state troopers but also those involving officers from any police department across the state, by request.
Those requests came often. By 2022, KSP was handling almost all of the lethal force cases in the state, including those of the Louisville Metro Police Department, which stopped investigating its own deadly force cases after the police killing of Breonna Taylor in March 2020, a move Mayor Greg Fischer said would increase transparency and confidence in the results.
But as KSP takes on more cases, some families are left waiting for answers.
"They're taking a tremendous amount of time to review these cases. ... and the families don't even have basic questions answered," said attorney Sara Collins, who represents the family in a wrongful death lawsuit against Cooper. "I don't believe it's being handled efficiently, prudently — certainly not timely."
---
Sterusky investigation
The investigation into Sterusky's death was not handled timely enough for his family. It took roughly 300 days for the family to obtain KSP's report about the shooting.
"It affects me. ... The daytime is the worst, because it's the only thing I get to think about," Scott Sterusky said, describing his wait for answers in his brother's death. "Like, why wait so long? What are you hiding?"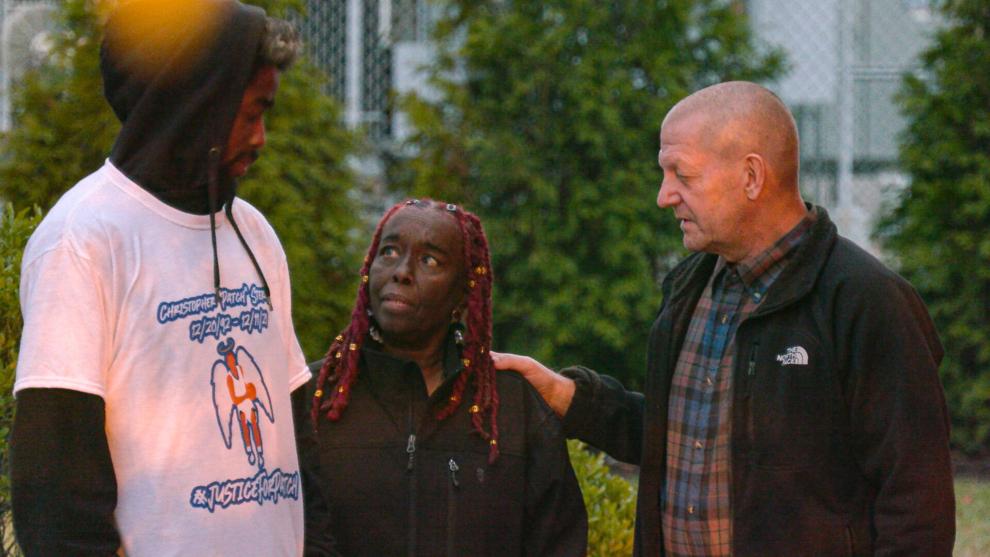 Sterusky's family does not trust the findings of the KSP investigation, in part because they never saw the fatal shots. The investigative records say Cooper fired 17 bullets, eight of which hit Sterusky, who didn't have a gun. But Cooper's body camera fell off in the midst of a struggle with Sterusky, and the video fades to black seconds before shots are fired.
The investigation revealed a warrant for Sterusky's arrest relating to a domestic incident weeks prior. After the officer radioed for backup, Sterusky tried to get in his car, prompting the struggle as Cooper tried to stop him. When questioned by CIRT investigators, Cooper said he started firing after Sterusky stabbed him.
"He attempted to kill me. He took the knife and stabbed me, basically, in my chest twice," Cooper said to the KSP investigators in audio obtained by WDRB News. "(I fired) to stop him from hurting anybody else, being that he's still armed with the same weapon that he just tried to kill me with. And he was attempting to flee into the public. I had to make a decision to stop him at that time."
Sterusky's vehicle rolled backward during the gunfire as he was fatally wounded and collided with a parked car.
Despite two small cuts in the shirt to the officer's uniform, Sterusky's family denies he stabbed the officer with a knife. Pictures from the investigative file show the knife was found in the car under debris with no blood on the handle after the shooting.
"I was a combat soldier, and this didn't justify the use of deadly force," said Chris Scott Sterusky, Christopher Sterusky's father. "You could never convince me deadly force was necessary in this."
KSP investigators asked Cooper whether he considered alternative ways to stop Sterusky. He said no, "being that he produced something that I felt he was attempting to kill me."
---
Police investigating police
The CIRT was described as the best of the best when it launched, filled with detectives who had experience and expertise in lethal force investigation who would foster a transparent investigation.
"I think it's one of the best things we ever did while we were there," former KSP Deputy Commissioner Alex Payne said. "It was created with the intention of creating accuracy, transparency, professionalism in one of the most critical incidents a police officers and the other folks involved would ever be in in their lives."
But to State Rep. Attica Scott, the KSP CIRT has a structural flaw.
"You're asking the police to investigate themselves," she said. "It needs an outside entity that's going to be more critical, ask more questions and actually come up with decisions that aren't always on the side of law enforcement. We needed to have other voices that were involved in the investigation: community voices, organizational voices, the experts at universities and colleges."
Scott, a progressive Democrat from west Louisville, put forward legislation to create a statewide taskforce to investigate fatal police encounters. The idea was to speed up the process and improve transparency.
But Scott's bill never received a hearing in the Republican-dominated legislature.
Meanwhile, CIRT investigations have steadily increased since 2019, according to data obtained by WDRB News.
Scott argues that KSP, like other law enforcement agencies in the state, doesn't have resources commensurate with the growing caseload.
"If were honest, no public entities in Kentucky really have the capacity to do the work that they are being asked to do," Scott said.
KSP said there are now 15 detectives on the CIRT, up from six when the unit was founded in 2017.
"Every day the men and women in our agency work tirelessly to provide public safety for Kentuckians," KSP Commissioner Phillip Burnett Jr. said in a statement. "I am committed to protecting the integrity of all investigations, interactions with the public and our state officials as we conduct law enforcement in the right way."
Cooper declined an interview request through his attorney, L. Scott Miller, a former state trooper who now works as an attorney in private practice specializing in law enforcement defense.
"While I don't want to minimize the frustration of what the family may be going through, it is also frustrating for the officer involved," Miller said in a statement to WDRB. "They are being investigated to determine if any Kentucky laws have been violated on their part."
Miller said he has represented officers in roughly 50 KSP CIRT investigation.
"While this investigation is ongoing, he or she is left waiting for a final resolution to find out whether they will be prosecuted criminally for a split-second life or death decision they may have been forced to make," he said.
Payne said thorough investigations can take time because of "a massive collection of factual data of which analyzing may be part of the hold up."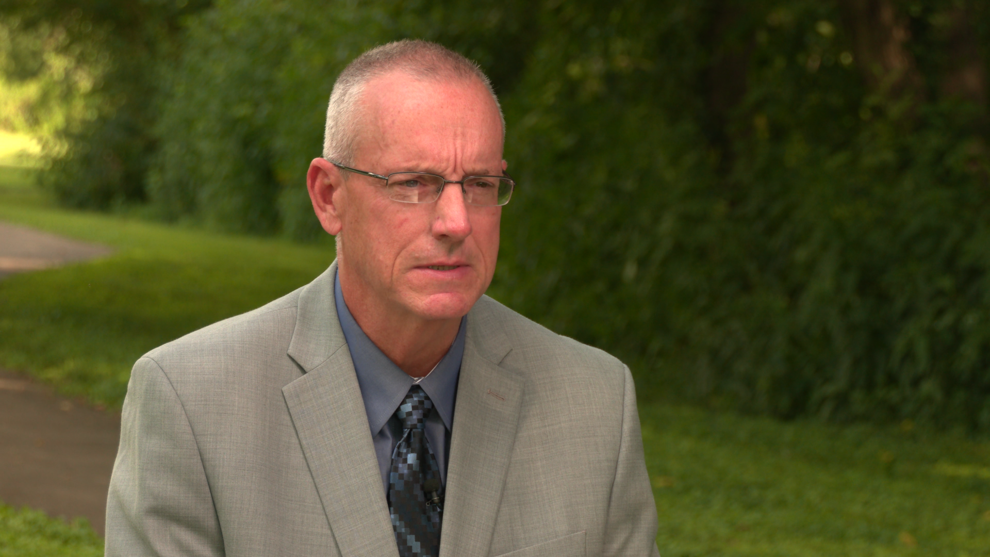 "We have to wait for the lab work to come back and see how it fits into the analytical evidence we're collecting," he said.
Another piece of the puzzle, Payne said, are local prosecutors who are also "understaffed, overworked and underpaid."
All CIRT investigations are presented to the Commonwealth's Attorney's Office in the county where the death occurred. The prosecutor's office then determines whether to file charges against the officer or officers involved or to present the case to a grand jury to determine whether there's enough evidence for an indictment.
WDRB obtained the investigative file from the Sterusky case. It contained thousands of pages of documents, hundreds of pictures and several hours of witness interviews and body and dash cam footage.
The Commonwealth's Attorney's office in Hardin County presented the case to a grand jury, who declined to indict Cooper. No charges were filed.
Sterusky's family is now asking federal investigators to re-examine the case. They also hope to hold Cooper accountable through the civil lawsuit.
"I just want justice for Chris," Sterusky's mother, Brenda Sterusky, said as she wiped away tears. "If I get justice, I'll be OK."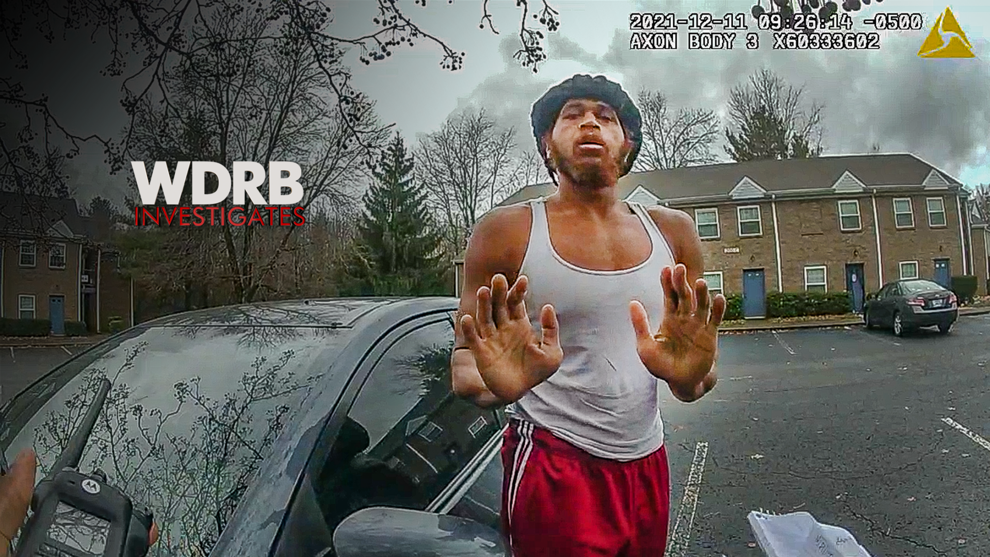 Copyright 2022 WDRB Media. All Rights Reserved.