ELIZABETHTOWN, Ky. (WDRB) -- After Spc. Denisha Montgomery, a military police officer, was found dead in her barracks in Germany last summer, the Army said the 27-year-old died by suicide.
But her family in Elizabethtown had its doubts. Montgomery was less than two months from a scheduled return to Kentucky and to her three children.
"She had bags packed and ready to come home," said Montgomery's mother, Heather Clark. "There was no indication or any sign of her taking her own life."
As it turns out, someone else had doubts about Montgomery's alleged suicide: the Army investigative officer who was first assigned to sort out what happened to Montgomery on Aug. 9, 2022, in the room of her barracks in Wiesbaden, Germany.
"With multiple statements from all sides about how she loved her children, death by suicide does not seem a reasonable / plausible action a young mother would take," the investigative officer wrote in a report after being assigned the case on Aug. 23, 2022.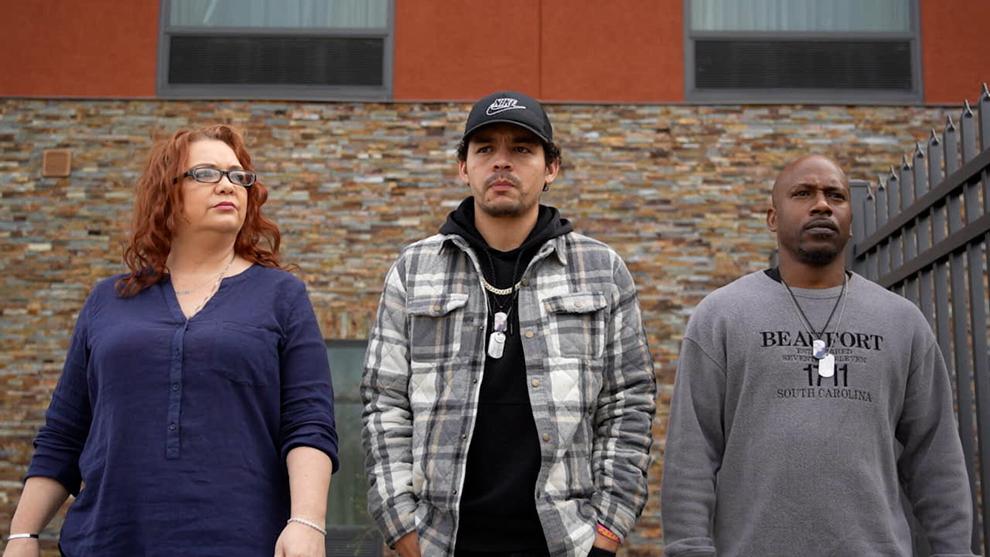 A redacted version of the investigative officer's report is among hundreds of pages of official Army documentation about the circumstances of Montgomery's death obtained by WDRB News.
While the Army hasn't fulfilled WDRB's request for public records, Montgomery's family provided the materials as they continue to challenge the military's handling of the case.
While much of the investigative officer's report is blacked out, the document reveals that the officer, whose name is not disclosed, concluded that Montgomery had been assaulted by fellow military police officers in a car three weeks before her death.
The report also raised questions about a key to Montgomery's room that had been unaccounted for, about how closed-circuit television video in the facility wasn't working at the time of her death and even about the position in which Montgomery's body was found.
On Sept. 20, 2022, about a month after the investigator got involved, the investigator was ordered to "stand down" as the Army's U.S.-based Criminal Investigation Division took over the case, according to Army records.
Months later, CID issued its report, concluding that there was no foul play in Montgomery's death all keys were accounted for and that the lack of surveillance footage was an innocent mistake. An October 2022 autopsy concluded that Montgomery died by hanging.
While it's not unusual for the Army's CID to take over a death investigation, Montgomery's family questions the timing.
"The first person that was assigned to investigate Denisha's death found that she was not suicidal, that she was assaulted in the vehicle, that she was bullied and that her command did not act appropriately," said Lindsey Knapp, an attorney for Montgomery's family.
But after the family started calling attention to Montgomery's death, Knapp said, "They took it away from that investigator and gave it to someone at Fort Bragg who then came up with the exact opposite conclusion."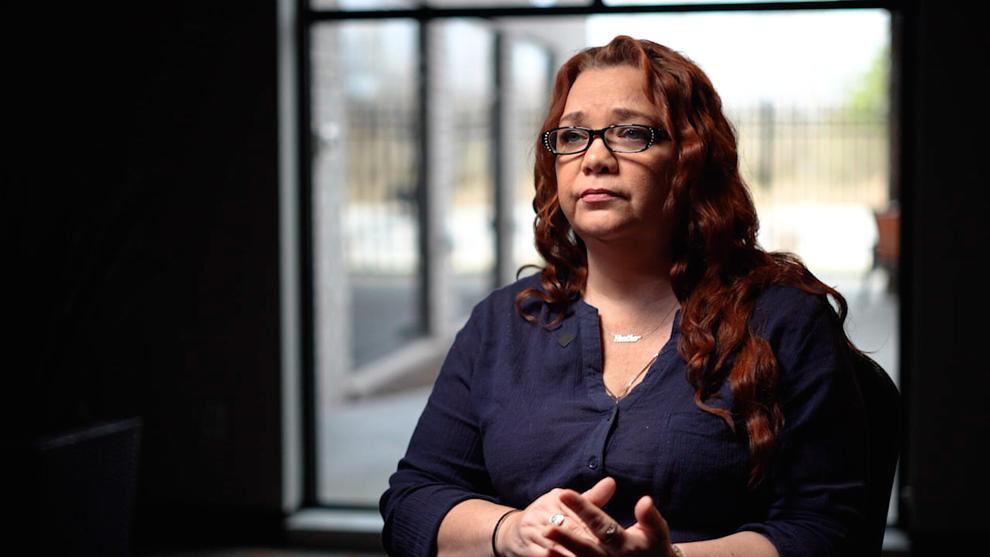 Rodney Montgomery, Denisha's father, said the initial Army officer's report validates much of the family's concerns.
"They said all the keys were accounted for," he said. "Now, we're seeing that they're not. And the cameras get turned off in the barracks. What a coincidence."
In a statement for this story, the Army did not directly address the differences between the initial investigation and subsequent CID report but said the circumstances of Montgomery's death have been thoroughly investigated.
"The loss of Spc. Denisha Montgomery is felt across the Army, and our condolences go out to her family and friends during this difficult time," said Madison Bonzo, an Army spokeswoman. "On Oct. 4, 2022, the XVIII Airborne Corps, under the direction of Lt. Gen. Christopher Donahue, initiated a 15-6 investigation into the death of Spc. Montgomery. The initial 15-6 did not identify any criminal offenses related to her death, nor did an investigation by the Army's Criminal Investigation Division."
Bonzo added that Lt. Gen. Donahue, the Commanding General at Fort Bragg, ordered a supplemental investigation "to identify any unresolved or newly identified issues and support Spc. Montgomery's family by providing greater transparency and accountability."
That supplemental investigation is complete, Bonzo said, and "Lt. Gen. Donahue will share the results with the family members as soon as possible."
The family is scheduled to meet with the Army on March 30.
Knapp said she's spoken with Donahue several times and encouraged him to bring in an outside agency like the FBI to investigate Montgomery's death.
---
What happened in the car?
Much of the family's unease stems from a frantic video call Montgomery made a few weeks before her death. Montgomery told her family she had visited a waterpark with others from her unit. She told them she had been drinking and was assaulted by four fellow military police officers on the car ride home.
The Army maintained to the family that Montgomery was not attacked and that the other service members in the car — who have never been publicly identified — were trying to keep an intoxicated Montgomery from exiting the moving vehicle. At one point, the vehicle stopped, and Montgomery was forced back in.
During a meeting with military investigators earlier this year, the family was shown a cellphone video taken inside the car that night.
The Army would not turn over that video to the family nor to WDRB, but one family member recorded the moment earlier this year when the Army played the video for the family.
In clips shared with WDRB, the family can be heard reacting emotionally to what they are seeing on screen. Denisha Montgomery is heard crying and yelling, and it's clear she's being held down in the back of the car. The incident left Montgomery covered in visible marks and large bruises.
"We know that the military told us a lie when they said that my daughter wasn't attacked," Rodney Montgomery said. "OK, so here it is. ... Somebody should have been prosecuted for that attack."
Another key difference between the initial Army officer's report and the CID investigation relates to Montgomery's state of mind.
The CID report says Montgomery was depressed, drinking frequently and had suicidal thoughts in the weeks leading up to her death. Knapp said the Army hasn't provided concrete proof of that.
Even if Montgomery died by suicide, the Army shares blame, she said.
"If the military's position is that she was suicidal ... it's still their fault," Knapp said. "If Denisha killed herself ... it's still their fault because they did nothing to assist her during that time. Particularly, they didn't do anything about the assault in the vehicle."
Montgomery's family has not taken legal action against the Army.
"At this time, we are not planning on filing a lawsuit," Knapp said. "Rather, we are asking that the FBI take this case and hold all those who obstructed justice accountable to the fullest extent of the law."
Rodney Montgomery said the family will continue to demand answers.
"We're tired of the lies," he said. "We want the truth and we're going we're going to fight till we get it. We ain't going nowhere."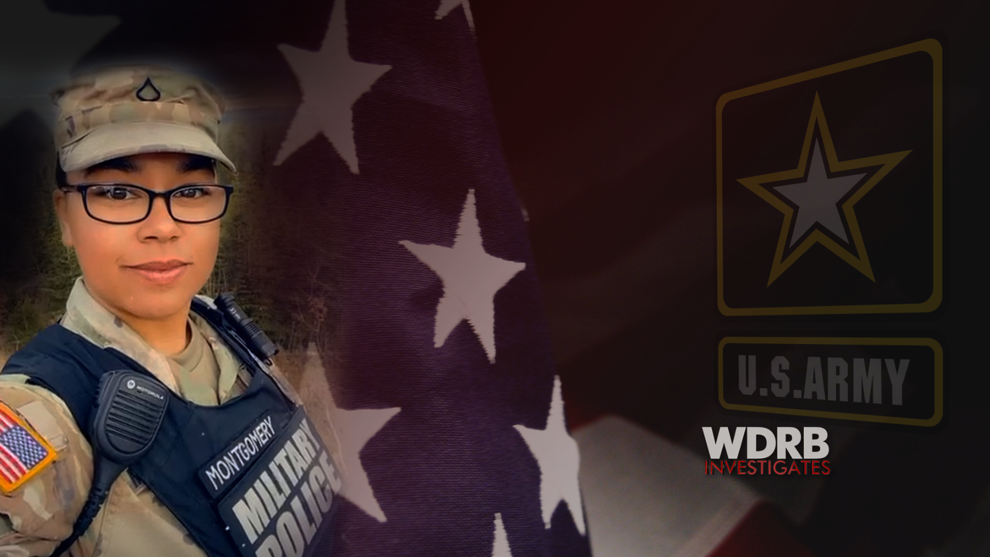 If you have information about a story you think the WDRB Investigates Team should look into, you can email investigate@wdrb.com.
Copyright 2023 WDRB Media. All Rights Reserved.