Sport - MLS
Fans, officials help LouCity FC break ground on new stadium
The new facility is expected to seat 11,000 people, which is up from the original plans of 10,000.
Thursday, June 28th 2018, 4:01 PM EDT
LOUISVILLE, Ky. (WDRB) -- Officials held a groundbreaking ceremony in the Butchertown neighborhood Thursday for Louisville City FC's new stadium. 
The new facility is expected to seat 11,000 people, which is up from the original plans of 10,000. The stadium is being built on 40 acres at Cabel and Adams Streets.
City and state officials, including Louisville Mayor Greg Fischer and Gov. Matt Bevin, joined hundreds of fans dressed in purple at the ceremony.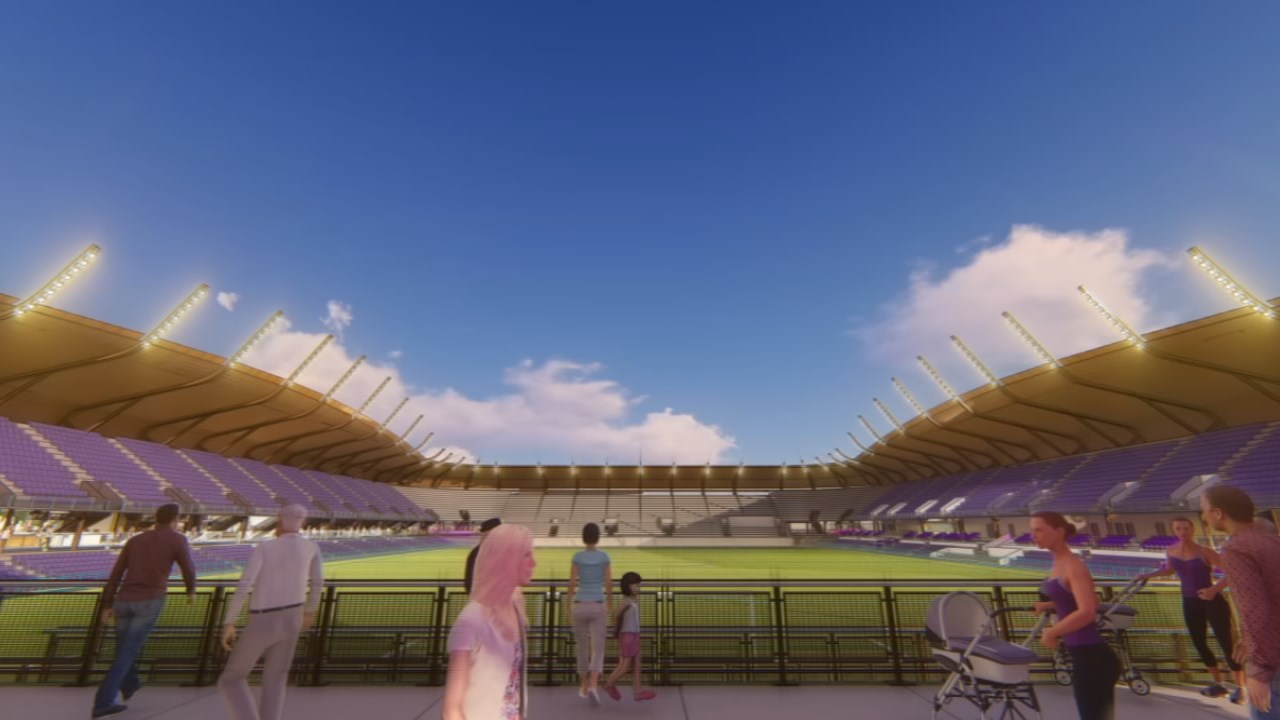 Ryan Gedney, the senior vice president of the development group and architect on the project, said planners have been working with Butchertown residents "to create a place that's unique to them. And it's their house, their place. We take a lot of pride in that, and that drove just about every decision we made."
Louisville Metro Council President David James recognized members of Louisville's Metro Council responsible for helping get the project off the ground during his remarks. 
"We're looking forward to the first game," James said. 
The stadium is expected to cost $65 million. 
In March, the Louisville Metro Council voted 20-4 to issue $30 million in bonds for the project and also agreed to make the land a tax-increment financing (TIF) district. 
Louisville City FC is scheduled to repay the city about half of the city's contribution, or $14.5 million, over a 20-year period.
Fischer said the city has come a long way since its soccer team was born. 
"It's just been four years since Louisville City said we're bringing a soccer team to the city of Louisville, and look where we are now four years later," Fischer said. "Amazing progress by everybody here."
 Fischer stressed that the stadium is a public-private partnership. He was cheerfully booed when he accidentally said "basketball" instead of soccer during his remarks but quickly recovered. 
"That's my joke I was going to deliver!" he said. 
Fischer said the fans are as responsible for anyone for the stadium, because they filled the stands for games at Slugger Field. 
Bevin complimented the progress Louisville has made in sports and other areas. 
"It starts with a vision, an idea and capital, but it does take people working together at every level," he said, noting that a lot of creative ideas went into making sure financing was in place for the stadium.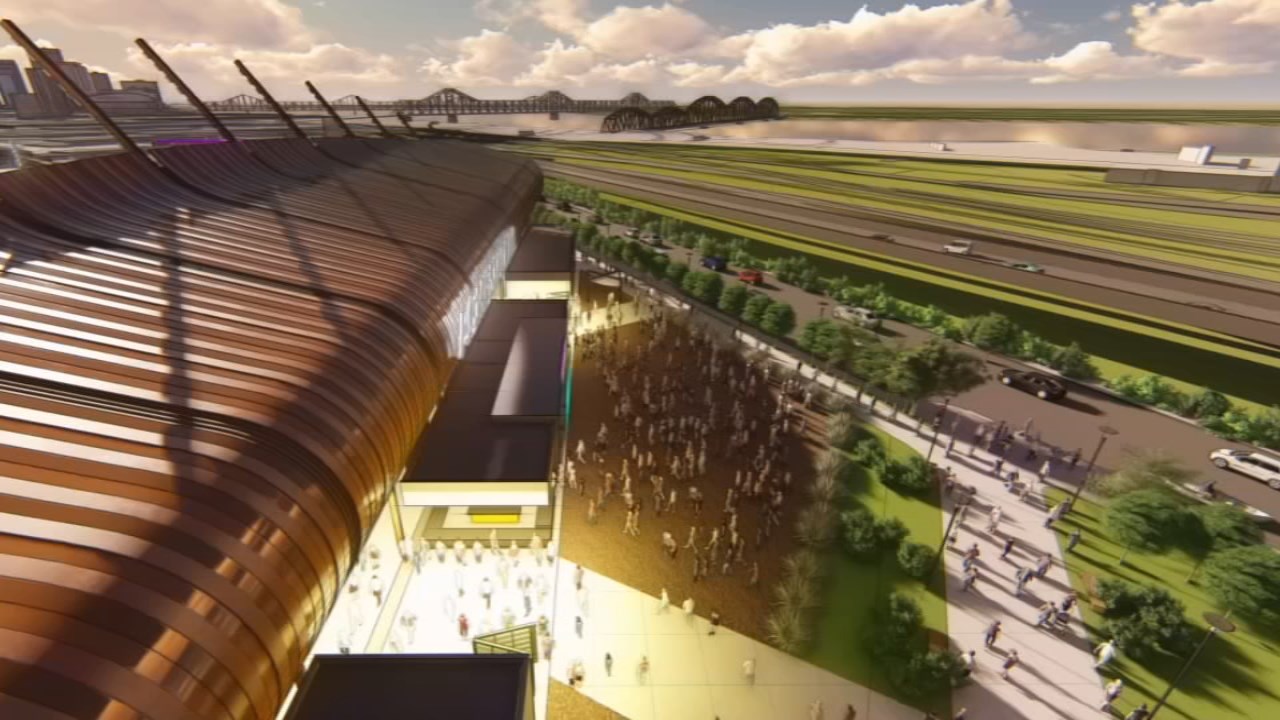 "What's been done here is phenomenal. It really is."
Bevin said when he moved to Louisville two decades ago, "what passed for professional sports took place in a pretty tired little area down at the fairgrounds." 
Louisville City FC head coach James O'Connor received a standing ovation as he came to the stage to thank everyone for their support. 
"The owners have had tremendous vision and tremendous commitment over the years," O'Connor said. "I think the most exciting prospect of having our own stadium is for the supporters that they can call their own home. I think that's the biggest thing."
Councilwoman Barbara Sexton Smith said  the stadium represents much more than a place to play soccer. 
"This isn't just a soccer stadium," Sexton said. "This is 1,700 construction jobs. This is 1,400 permanent jobs going forward. This is mixed-use development. It's a hotel. It's a corporate headquarters. It's residential. It's entertainment. It's more fabulous places to eat and drink, because that's what we love to do in Louisville."
The team must have a soccer-specific stadium by March 2020 in order to remain part of the USL. Officials say they should be able to meet that deadline. 
The team has been playing games at Slugger Field.
Copyright 2018 WDRB Media. All rights reserved.