News
Digital Works program aims to help Fort Knox military spouses work from home
A new program places military spouses in work-from-home jobs they can keep as "home" bounces from place-to-place.
Tuesday, September 4th 2018, 4:29 PM EDT
LOUISVILLE, Ky. (WDRB) -- The military life rarely gives families the opportunity to settle down and put down roots. In many cases, families are bounced from base-to-base and post-to-post. 
No one knows that better than Adriana Honsinger. Alongside her husband, Master Sgt.Paul Honsinger Jr., she has spent years of her life living in Portugal; Fort George G. Meade, Maryland; Fort Hood, Texas and now, Fort Knox.
"I knew what I was signing up for, but I was not ready for it," Honsinger said.
She said the word "goodbye," said to friends after receiving orders to a new post, is just part of the job. But that doesn't change the fact that moving means a time of sadness and having to re-adapt to new surroundings.
But Col. (R) M. Blaine Hedges, executive director of the KY Commission on Military Affairs, believes a new program will help to make the transition easier for military families.
"That stress takes a toll on the family," he said. "And to remove that stress, which is what this Digital Works program is doing, is monumental for our spouses."
Honsinger is part of the first class, designed to help military spouses work from home.
The Digital Works program teaches military spouses and veterans basic IT and customer service skills, and then places them in work-from-home jobs they can keep as "home" bounces from place-to-place.
"The only time our spouses will not be employed now is when they don't have access to the internet," Hedges said. 
A 2018 White House report showed unemployment among military spouses at 16 percent, four times higher than the national average. Those who do work are often underemployed, earning on average $12,000 less per year than otherwise expected.
Honsinger went from managing real estate to a barista in 12 years married to a soldier.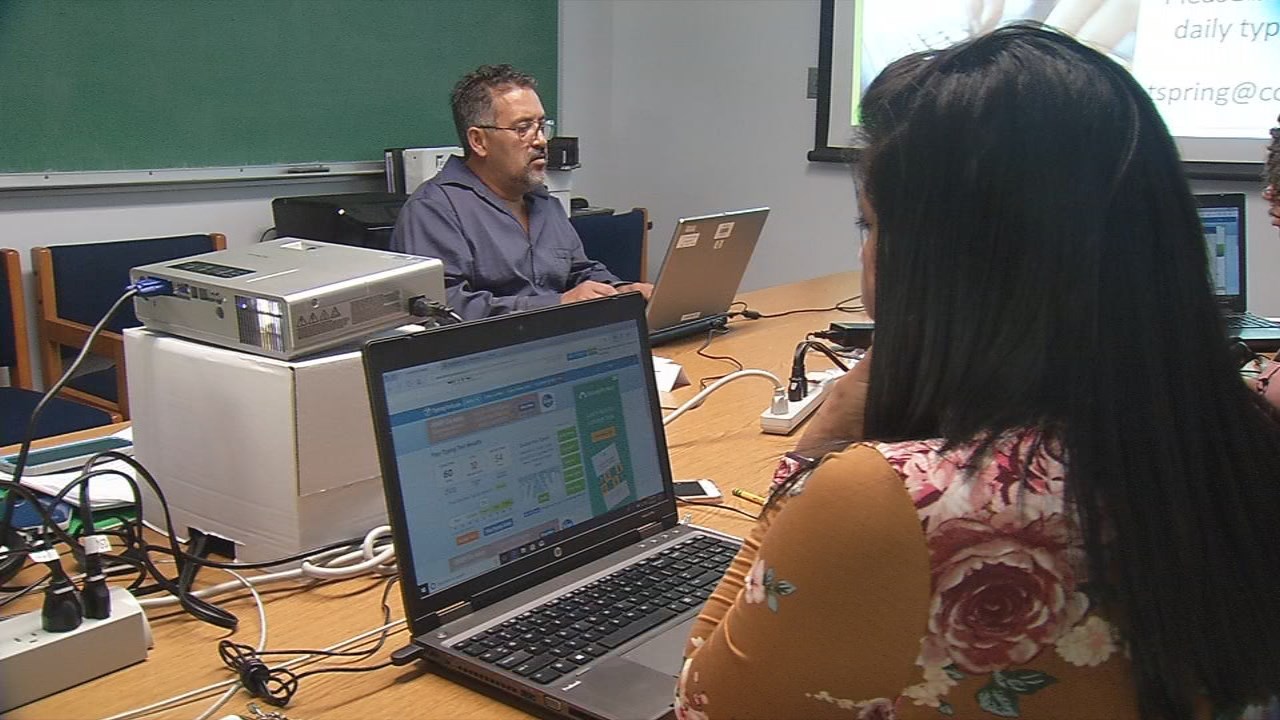 "It really brings my morale down to where I felt, like, on a lower level," she said. "I felt, 'What am I bringing to the table?'" 
The Pentagon now considers military spouse unemployment a matter of national security, threatening force readiness. Connected Nation, the non-profit behind this program, hopes it's one less thing for the military family to worry about as they constantly adjusting to new cities, new schools and new friends.
"This should be available and a viable workforce training program at every installation in the United states and abroad," Connected nation CEO and Chairman Tom Ferree said.
It's a free, month-long course at Elizabethtown Community and Technical College. Starting pay is up to $15 an hour. 
Digital Works is in six other states. This marks the first partnership with a military installation.
Copyright 2018 WDRB Media. All Rights Reserved.