LOUISVILLE, Ky. (WDRB) – Parents of newborns at Baptist Health Louisville have been treated something extra special in their stockings Christmas Eve. 
All babies born around the holidays are wrapped in their own red and white stocking and dressed in a Santa hat at Baptist Health Louisville.
This year marks the 27th that Baptist Health has provided Christmas stockings for newborn kids.
New parents Cody Wart and Allie Brock said they were eager to bring home their baby girl Audrey Rose, whose due date was Jan. 1.
Wart said his daughter looked "amazing" while Brock joked that she was surprised that her newborn daughter "wasn't crying" when she was brought the nursery.
Still, both new parents said they were glad Audrey Rose was born in time for them to spend Christmas at home with their family.
"I'm glad I'm home before Christmas," Brock said. "That's what my plan was."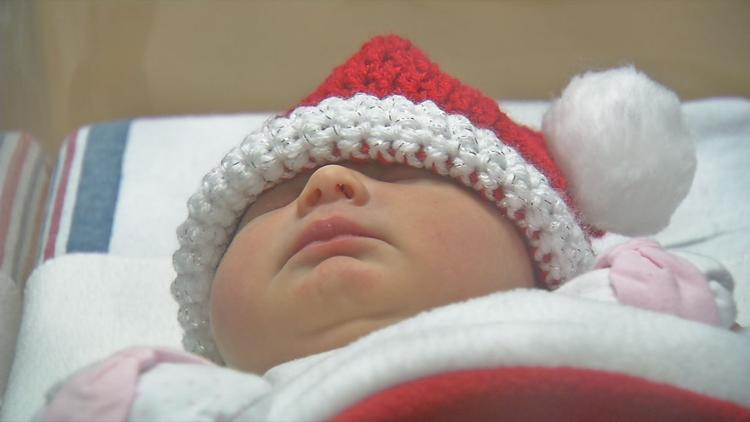 Copyright 2018 WDRB Media. All Rights Reserved.