MADISON, Ind. (WDRB) -- Residents of Madison, Indiana, now have an opportunity to appreciate and learn about some beautiful waterways from around the world.
The grand opening of the Smithsonian Waterways Exhibit was on Saturday. It's being held at the Jefferson County Public Library.
Community members and visitors will get a chance to see what water does for society and Earth as a whole.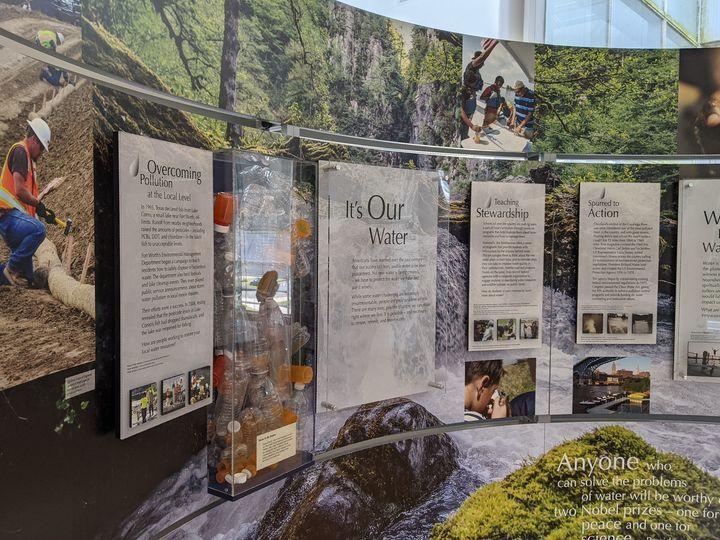 There's also an interactive exhibit that dives into where certain waterways are and how powerful they are at home and work.
"Our community, our culture and our history is based on the Ohio River and the watershed here," Jefferson County Public Library Director, Judi Terpening, said. "So, it just seemed like a perfect fit to host here at the library."
Madison is one of several places in Indiana chosen to host the Water/Ways exhibit that was created by the @smithsonian to showcase the significant role of water in daily life/local community.
Check out the historic photographs + interactive displays tonight at 10 on @WDRBNews. pic.twitter.com/oBdFnle1Ky

— Breon Martin (@BreonMartin) January 8, 2022
The free exhibit will be open during normal library hours. It's also open each Sunday and on Martin Luther King Jr. Day from 12:00 p.m. to 4:00 p.m.
The exhibit will be on display until Feb. 20 and then travel to Richmond, which will be the last stop of the Indiana tour.
For more information, click here.
Library Hours:
Mon-Fri: 10 a.m. – 7 p.m.
Sat: 10 a.m. – 4 p.m.
Sun: Closed
Special events occurring during the exhibit:
Art Show (Jan 8-Feb 20, 2022)

Afterhours Film ~ Madison, Miss Madison & Hydroplane History (Jan 11, 2022)

Water Wonders ~ Explore with Water (Jan 15, 2022)

Water Wonders ~ Build-A-Boat (Jan 22, 2022)

Water Resources of Jefferson County; A Geologist's Perspective (Jan 25, 2022)

Crossing Barriers: Uncovering the Amazing Carter Family (Feb 1, 2022)

Water Wonders ~ Build-A-Bridge (Feb 5, 2022)

The Underground Railroad in Jefferson County, Indiana: An Interracial Partnership Ahead of Its Time (Feb 8, 2022)

Explore the Underground Railroad (Feb 12, 2022)

1619 Project (Feb 24, 2022)
Copyright 2022 WDRB Media. All Rights Reserved.