LOUISVILLE, Ky. (WDRB) -- Every year, fans anxiously await the weather forecast for Derby Day in Louisville, and it's a big part of the history books when it comes to the big race.
From rain to sun to snow or extreme temperatures, the weather is nearly as important as the frontrunner for the big race. Throughout history, the elements have played a major role in the Derby experience. That goes for spectators and stallions, who often show preference when it comes to rainy or dry conditions.
"Some horses like Justify love running on a wet sloppy track," said Rachel Collier with the Kentucky Derby Museum. "Justify — 2018 Kentucky Derby winner, Triple Crown winner — he loved running on a wet track, performed even better."
2018 made the history books not just because of the Triple Crown winner but also because of the record rain that year. It marked the wettest Derby on record with more than 3 inches of rain falling in just a few hours.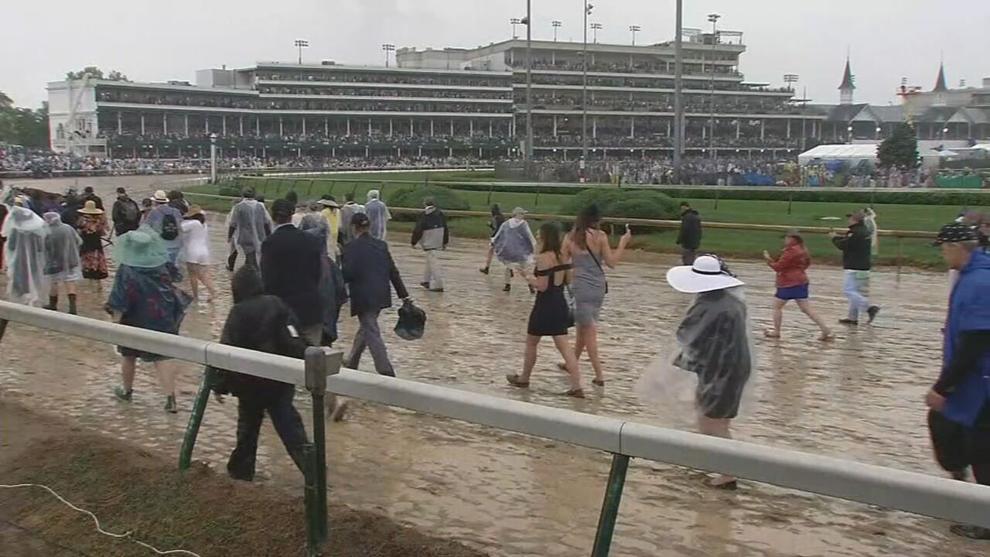 "Funny enough, the second-wettest Derby, which previously held the record for wettest derby, was 1918," Collier said. "Ironically enough, also a Triple Crown winner, the first Triple Crown winner, Sir Barton."
Out of 146 derbies, 47% have experienced rain at some point during the day. Mint Juleps, which are the traditional drink at Churchill Downs, aren't so popular with racing fans when it's raining or when it's bitter cold.
"The coldest Kentucky Derby is actually a tie 1934 and 1957," Collier said. "It was 47 degrees."
The 1957 Derby was so cold that no one wanted to buy Mint Juleps, so the racetrack had a surplus of collectible glasses.
"So the following year, 1958, they were like, 'We got to get rid of these julep glasses,'" Collier said. "So there were actually two collectible glasses for the 1958 year: the 1957 year that they repurposed and the 1958 glass, which makes that year kind of special."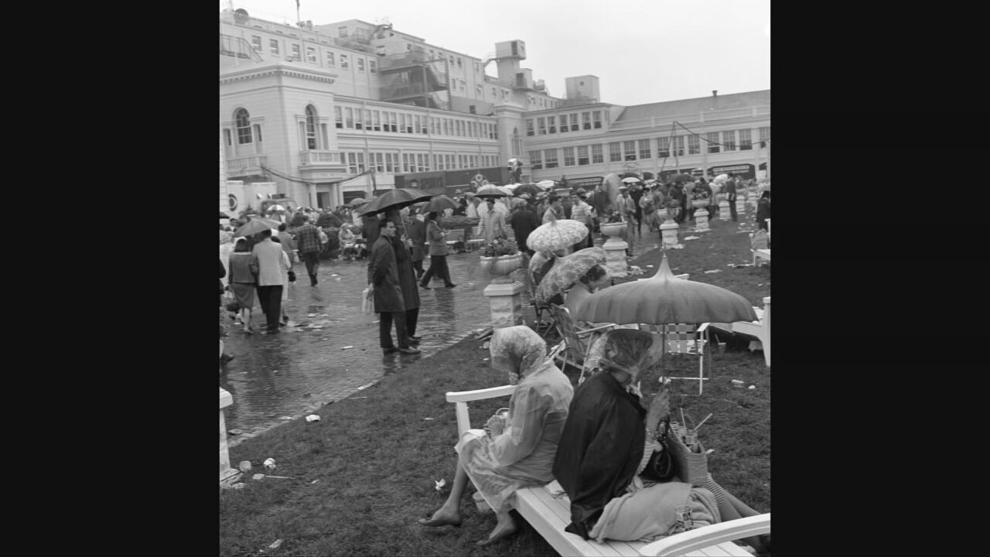 Snow fell on May 6, 1989. A photo from the day shows a photographer with a parka and people in the crowd with their jackets on.
As for the hottest Derby, that was 1959, when it warmed to a sweltering 94 degrees.
Only once has weather threatened to cancel the Derby. That was 1937, the year of the Great Flood.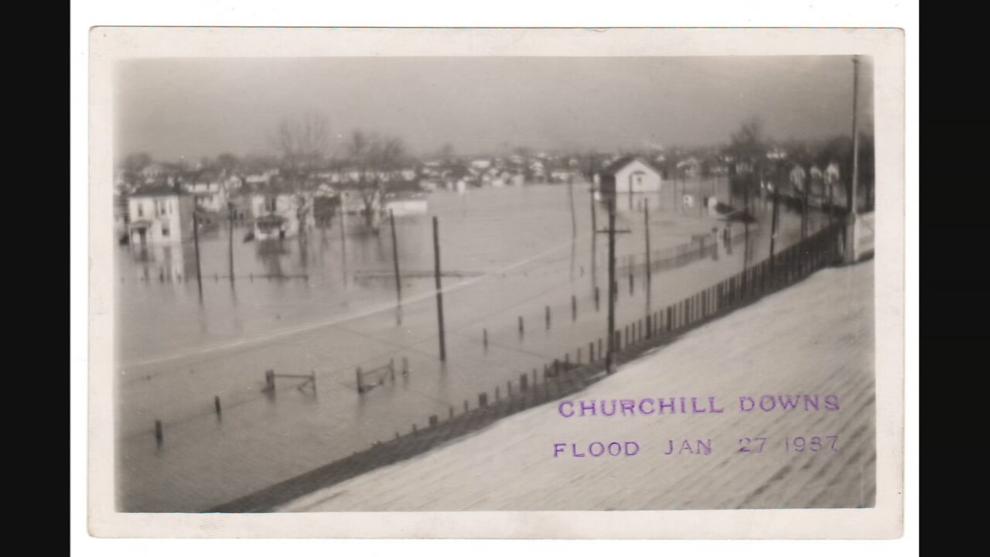 "The track flooded, and fortunately, there was plenty of time to get the track cleaned up," Collier said. "Everything was A-OK. The Derby went on as scheduled."
Copyright 2021 WDRB Media. All Rights Reserved.