LOUISVILLE, Ky. (WDRB) -- A good stall in the right barn is worth more than a fancy hotel room or five-star meal to Kentucky Derby trainers. That's why the barns at Churchill Downs have a concierge.
For 41 years, the Hargrave family has manned that post. Steve Hargrave's job is to keep trainers happy so trainers can keep their horses happy. He assigns barns to the Churchill regulars and scrambles to accommodate out-of-towners.
"I try to tell them it's a great week," Hargrave said. "Slow down and enjoy the week. Not everybody gets to run a horse in the Derby. To be here this week and go through it, try to take it all in."
Trainers are a competitive and superstitious group. They know what they want, even if want they want might be impossible or seem silly.
John Sadler trains Rock Your World. Sadler thinks the colt has everything a horse needs to win Kentucky Derby 147. He's fast, durable and the winner of the Santa Anita Derby. He's superbly bred with a talented jockey.
Before Sadler shipped the colt from California to Louisville, there was one more thing he needed: a stall in Barn 43.
Not Barn 41 or Barn 42, where most out-of-town Derby horses are traditionally stabled.
It had to be Barn 43 because ...
"Because 100% of all trainers are superstitious," Sadler said.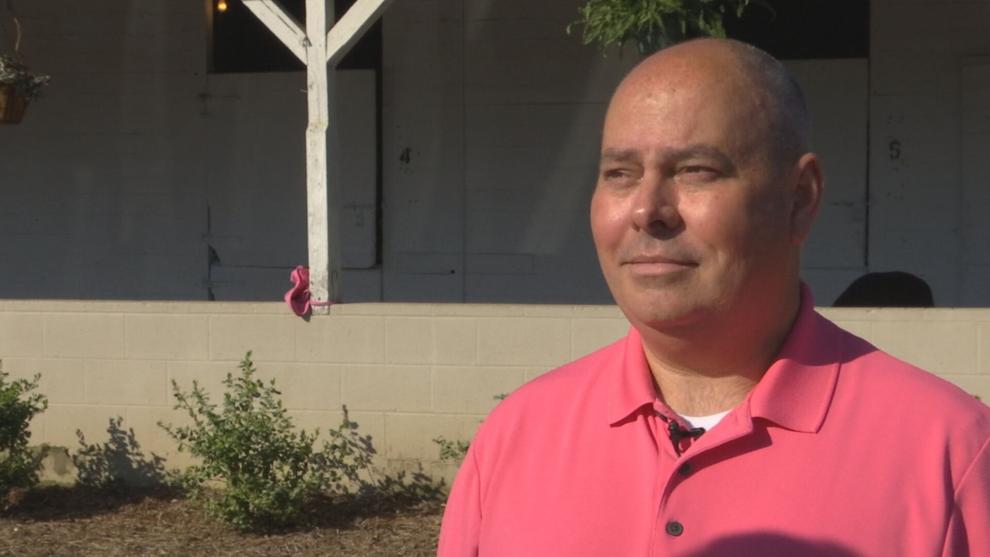 Sadler has not won the Kentucky Derby, but he did win the 2018 Breeders' Cup Classic with Accelerate.
At Churchill Downs.
While stabled in Barn 43, Stall 3.
Uh-oh.
"Usually that's Shug McGaughey's barn for the Derby," Hargrave said.
McGaughey was booked for Derby 147 until an injury stopped Greatest Honour, his top 3-year-old. McGaughey no longer needed the stalls in Barn 43.
Guess where Sadler and Rock Your World have stayed? Sadler thanked Hargrave profusely when Hargrave and racing director Ben Huffman visited Tuesday morning to confirm Rock Your World's Derby entry.
"Steve is terrific at listening to trainers and taking care of their needs," Sadler said.
"He's the best in the business," trainer Doug O'Neill said.
O'Neill is back in Barn 41 with Hot Rod Charlie.
Believe it or not, that's the same barn O'Neill was stabled when he won the Derby in 2012 with I'll Have Another and in 2016 with Nyquist.
"Superstition is big thing," Hargrave said. "They like to go back where they have been — if they can do that. These guys — when they ship in for Derby — like to say, 'I've won here previously. I'd like to be back in that spot.' It's familiar to them."
Hargrave, 51, makes it work for 110-115 horsemen who fill about 1,400 stalls just the way his father made it work. The Hargrave name inspires respect at Churchill Downs. Steve has been senior director of stables since 2010. He followed his father, Mike, who did it for 30 years.
Trainers said they're the best in the business. No wonder they've been invited to Breeders' Cup races at out-of-town venues to help in the barn areas.
Hargrave got to the top the old-fashioned way, step by step. He started at an entry level position and worked his way into his father's office.
"I picked up the mail and delivered it to (Churchill Downs president) Tom Meeker, just to get my foot in the door and get started here," Hargrave said.
"My Dad worked here for nearly 40 years, just growing up and being around this place, the excitement of Derby and horse racing in general. He enjoyed it. He was here as a kid before he was working here and I always enjoyed being here all the time.
"The natural progression was to follow in his footsteps, although I don't think I realized how big his footsteps were ... There probably isn't a day when somebody doesn't say, 'Hey, Mike' to me, which I love hearing."
Although Mike Hargrave died in 2018, whenever there is an issue, Hargrave remembers his Dad's No. 1 piece of advice: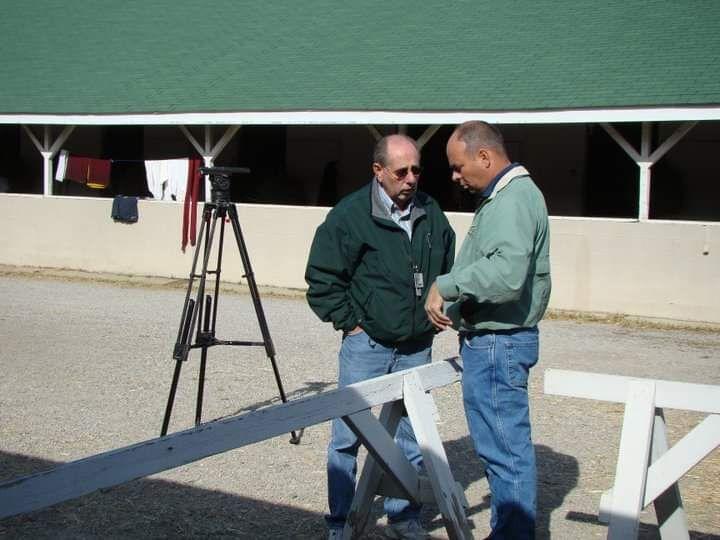 "Be fair. Be fair. Just be honest. Treat everybody the same, whether it's Todd (Pletcher) bringing in 20 horses or another trainer bringing in four.
"They're all here putting a show on, so just be fair with all of them."
And do your best to keep the trainers happy so they can keep their horses happy for Kentucky Derby 147.
Copyright 2021 WDRB Media. All Rights Reserved.