LOUISVILLE, Ky., (WDRB) -- The family of Connor Sturgeon, the man who police said opened fire April 10 in a downtown Louisville bank branch killing five people, issued a statement Thursday calling for changes to a state law requiring guns seized by police — including his AR-15 — to be recirculated to the public via auction.
Sturgeon used an AR-15 he purchased legally six days earlier at a local gun dealer, killing five co-workers and injuring several others. The family also said it wants the weapon to be destroyed. 
"The Sturgeon family was aghast to learn Kentucky law mandated the assault rifle used in the horrific event last week be sold to the highest bidder at public auction," they said in a statement sent by family friend and attorney Pete Palmer. "The family, in conjunction with the Louisville Metro Police Department (LMPD) and the United States Bureau of Alcohol, Tobacco and Firearms (ATF), is working vigorously to ensure the assault rifle is legally destroyed and the first step in this process occurred Monday, when ATF took possession of the assault rifle. We genuinely appreciate the assistance of both LMPD and ATF in this regard. "
Last week, Louisville Mayor Craig Greenberg, a Democrat, pleaded with Kentucky's Republican-controlled legislature to make changes to the law, which directs that seized weapons be auctioned off by Kentucky State Police to federally-licensed firearms dealers.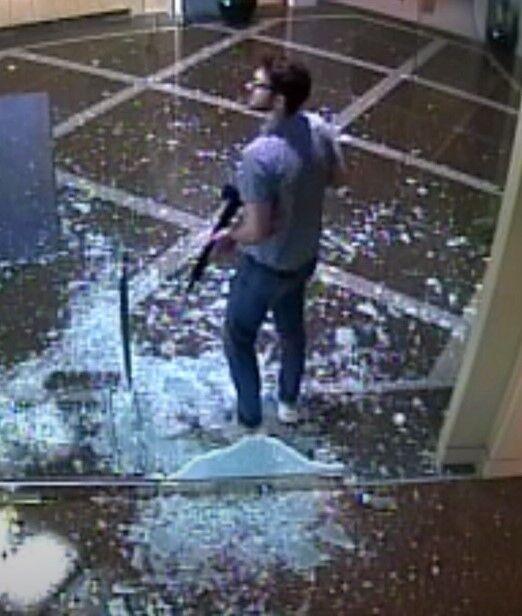 "Under current Kentucky law, the assault rifle that was used to murder five of our neighbors and shoot at rescuing police officers will one day be auctioned off," Greenberg said. "Think about that. That murder weapon will be back on the streets one day under Kentucky's current law."
During his campaign for mayor last year, Greenberg pledged to alter those weapons so that they couldn't be fired before sending them off for auction. His administration announced in February it would require firing pins to be removed, a move Greenberg said is a first step in keeping those guns from possibly returning to Louisville's streets.
The auctions are required under a law passed in 1998 by the Kentucky General Assembly,
A Democratic-sponsored bill in the 2023 Kentucky General Assembly that would let local governments destroy confiscated firearms did not get assigned to a committee in the Republican-controlled legislature.
"This tragedy is yet another indication that meaningful, common sense gun safety measures must be enacted," the family statement said. "We respectfully urge the Kentucky state legislature to lead the way by changing Kentucky law to remove the gun auction provision."
In one of several 911 calls released last week by the city, Sturgeon's mother, whose name was edited out, frantically told a dispatcher that her son "didn't even own a gun." In a phone call lasting more than two minutes, Sturgeon's mother said her son was non-violent and "never hurt anyone; he's a really good kid."
While she said she didn't believe her son owned any guns, she indicated to dispatch he might have one.
"We don't even own guns," she said. "I don't know where he would have gotten a gun."
On the federal front, U.S. Rep. Morgan McGarvey, Kentucky's newest congressman who flew home from Washington in the aftermath of Monday's shooting, called for universal background checks and taking "weapons of war" off the streets.
"We don't have the tools on the books to deal with someone who is an imminent danger to themselves or to others," McGarvey, a Democrat, said. "That is not a political issue but it becomes one when Kentucky Republicans would rather ban books and pronouns. ... We are hurting."
Only one person remains hospitalized: Officer Nick Wilt, who is in critical condition.
One of the wounded, identified as 57-year-old Deana Eckert, later died. Also killed in the shooting were bank executives Tommy Elliott, Josh Barrick, Jim Tutt and Juliana Farmer, police said.
Sturgeon died after gunfire exchanged with officers who responded, according to police. Officer Cory Galloway fired the fatal shot, police said.
The family said in a statement the day after the shooting that Sturgeon struggled with depression and anxiety but they saw no signs he was planning or capable of such violence.
"While Connor, like many of his contemporaries, had mental health challenges which we, as a family, were actively addressing, there were never any warning signs or indications he was capable of this shocking act," according to the statement. "No words can express our sorrow, anguish, and horror at the unthinkable harm our son Connor inflicted on innocent people, their families, and the entire Louisville community," according to his family. "We mourn their loss and that of our son, Connor. We pray for everyone traumatized by his senseless acts of violence and are deeply grateful for the bravery and heroism of the Louisville Metropolitan Police Department."
"While we have many unanswered questions, we will continue to cooperate fully with law enforcement officials and do all we can to aid everyone in understanding why and how this happened."
Sturgeon was in treatment working with a psychiatrist and a counselor for anxiety and depression issues, according to the family.
This will be updated.
Copyright 2023 WDRB Media. All Rights Reserved.