LOUISVILLE, Ky. (WDRB) -- A judge quashed an effort by Bullitt County property owners who wanted a fresh look at a decision that let Louisville Gas & Electric Co. condemn land for a proposed natural gas pipeline.   
The group, whose land lies along the pipeline route, had argued that Bullitt Circuit Judge Rodney Burress had not considered whether the line will "primarily benefit" bourbon maker Jim Beam, which operates a plant in Clermont.
But that's not what Kentucky law requires, Burress wrote in rulings filed in late September. Instead, he noted, the law simply requires a utility to show that there is a public use.
Buress concluded that the project "would undoubtedly serve a broader public purpose in addition to greatly benefitting Jim Beam."
The judge also wrote that the property owners "have yet to provide any evidence to counter the fact that 9,500 customers need reliable gas service and an additional 451 have been denied service."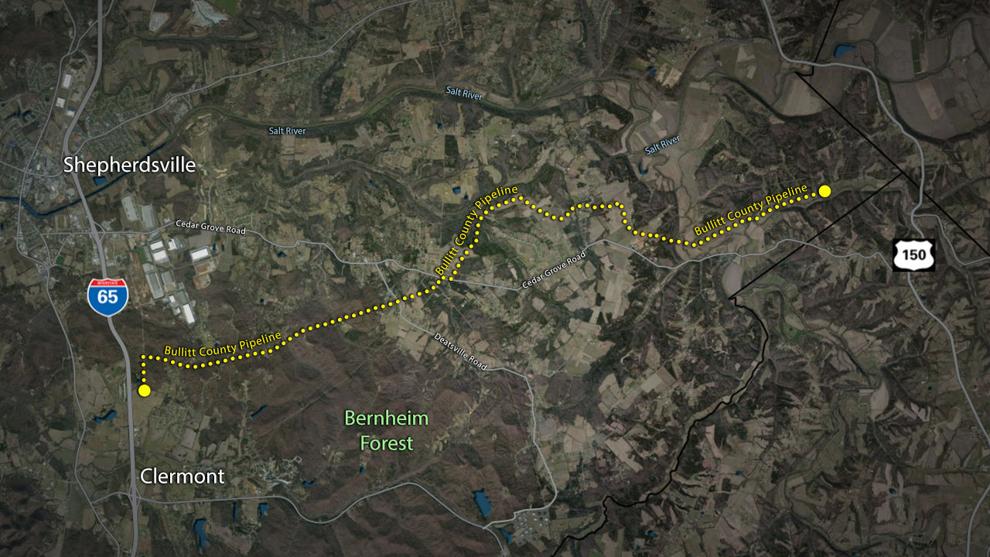 And Burress dismissed other arguments made by landowners, concluding that there was nothing new that hadn't already been considered in his original condemnation ruling in May. Among them was a "smoking gun" allegedly related to the pipeline route that the judge said wasn't part of the eminent domain lawsuits.
Attorneys for the landowners were not immediately available to comment Wednesday afternoon.
Burress' rulings deal with seven cases. A separate case involving LG&E's action condemning land owned by Bernheim Arboretum and Research Forest remains pending in Bullitt Circuit Court.
LG&E received a key federal permit in August for the 12-mile gas transmission line that would run across central Bullitt County and connect to the county's existing distribution system.
The utility said the line is needed to provide a backup supply of gas, as well as serve future industrial customers.
LG&E has received the main federal approval for the project. A spokeswoman told WDRB News last month that it needs to resolve all of the lawsuits, choose a contractor and secure other minor permits before construction can start. 
Related Stories:
Copyright 2021 WDRB Media. All rights reserved.