LOUISVILLE, Ky. (WDRB) -- A judge said Friday she will soon decide whether to rule Cane Madden mentally incompetent to stand trial for allegedly raping and fracturing the skull of an 8-year-old girl in August. It's a decision that could result in him walking free from the criminal charges.
Jefferson Circuit Court Judge Annie O'Connell, the judge over the case, already found Madden incompetent to stand trial once. Last February, she declared Madden mentally incompetent in a separate violent sexual assault case in which he was accused of biting a woman's face, "removing a large chunk," according to his arrest report.
That previous decision is the reason Madden's public defender says Madden's newer charges, involving the 8-year-old, should be dropped immediately.
Friday, public defender Steven Harris reminded O'Connell of the previous finding in which she wrote Madden was "unlikely to regain competency in the foreseeable future."
"No program or medication has been able to make him competent," Harris argued. "There is a very good likelihood we will end up back where we are now."
His argument, in part, is that under Kentucky law, "foreseeable future" is defined as no more than 360 days, meaning that at the time of the alleged sexual assault of the child and now, Madden would still legally be considered incompetent.
Prosecutors, meanwhile, are now asking for new mental health evaluations after the August crime. Competency can come and go, they've argued.
Madden's next hearing is set for March 6. It's not clear when exactly O'Connell will make her decision.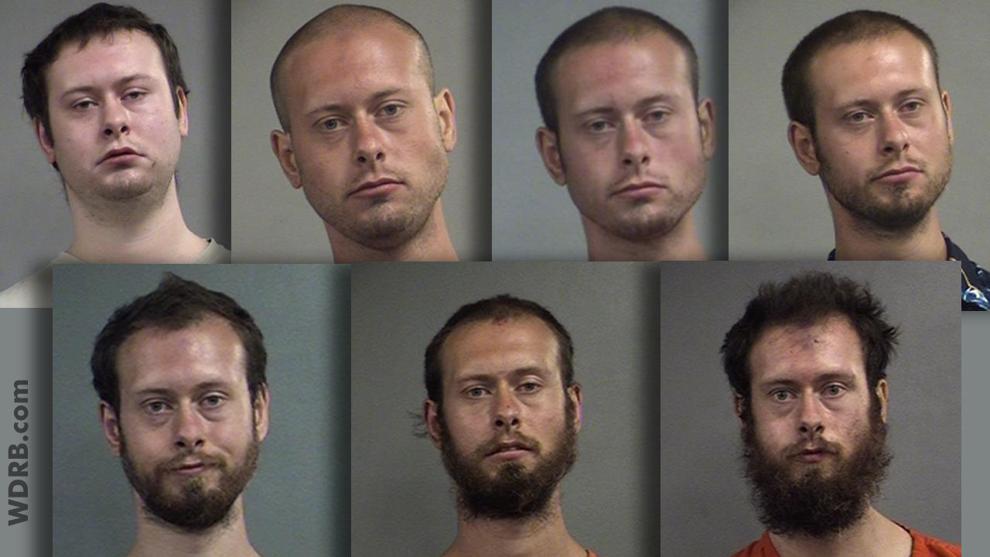 A consequential ruling
When it's made, her ruling will be important because Madden has repeatedly been found mentally incompetent to stand trial on criminal charges. But, at the same time, he also hasn't met Kentucky's criteria for involuntarily hospitalization.
The result has been, and could be again in this case, that Madden is allowed to walk free — dodging both prison time and mental health treatment.
The Jefferson Commonwealth's Attorney's office asked O'Connell to order a new mental health evaluation on Madden, pointing out that nearly a year has passed and his competency was "heavily disputed" in the previous sexual assault case.
Assistant Commonwealth's Attorney Chris Foster said the judge is required by law to have Madden evaluated again. And she implored O'Connell to consider the "gravity of the case."
But O'Connell responded by asking how the seriousness of the offense affected Madden's competency. Foster clarified she just wanted to note it.
At one point, Harris said it would be "cruel and unusual" to require Madden to remain incarcerated while undergoing further mental health evaluations. That statement prompted a groan from some in the courtroom.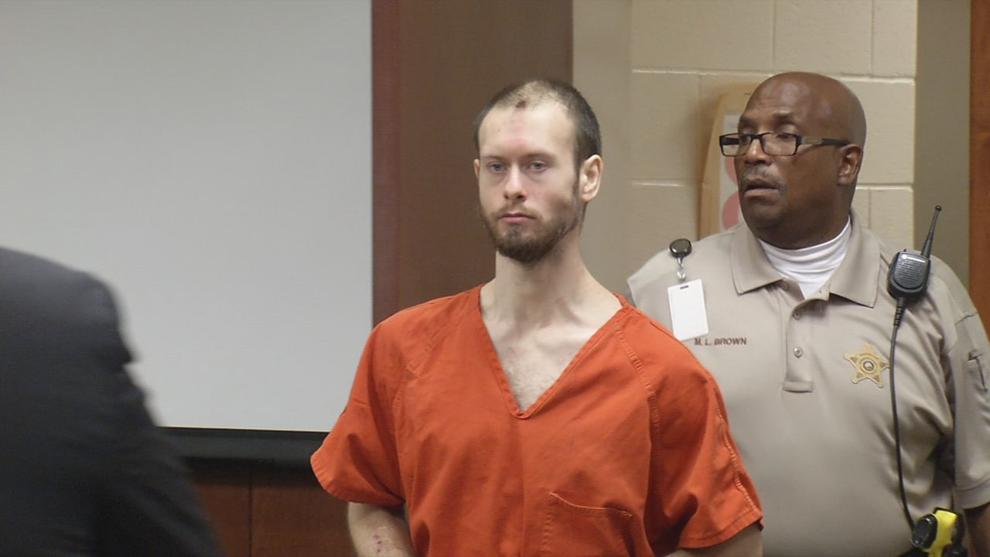 "Satan imp"
When O'Connell concluded the Friday hearing, and told the room she'd make a decision soon, some who sat in the courtroom gallery groaned again.
Many of them live in the California neighborhood, where the 8-year-old was attacked. One of them, civil rights activist George Fields, said he and his allies will continue pressuring the criminal justice system to do what's right.
"Why I feel this way is because it happened to a young child. No matter what you are mentally, you have to be held accountable for your actions," he said.
At times, during an interview outside the courtroom, Fields' frustration peaked.
"When you look at that man come in there, you look at what? Satan. He's a imp. He's a Satan imp," he said.
Yolanda Walker, the president of the California Neighborhood Leadership Council, said she'll continue to fight for fixing what she considers a broken system.
"It had to come to this — an innocent individual — to bring light to this darkness," she said.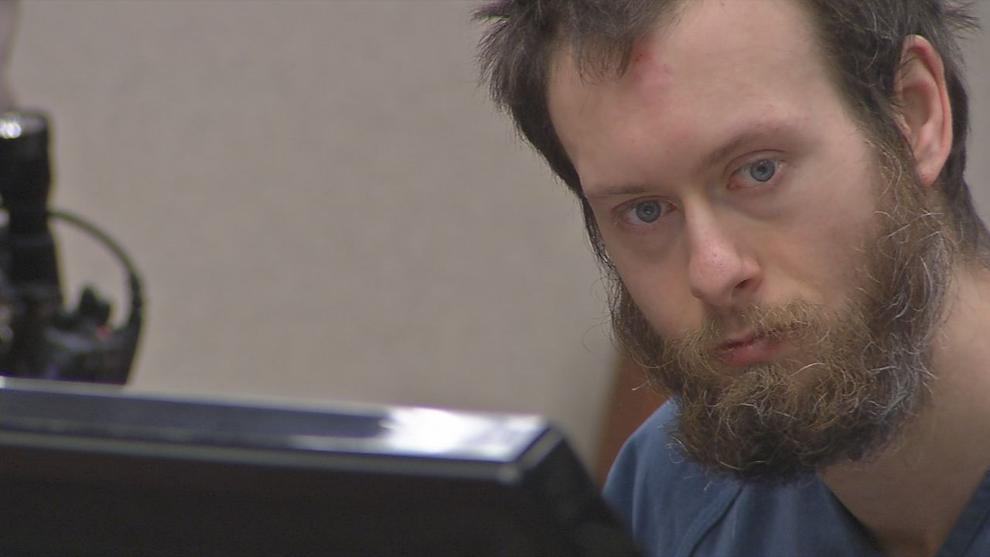 A vicious cycle
In fact, the Madden case does have legislators and state mental health officials hurriedly working to fix a problem with the law that has allowed Madden and numerous other dangerous but mentally ill defendants to walk free.
Under current law, Kentucky's criteria for involuntary hospitalization says, in part, people can only be held against their will if they will benefit from treatment, even if they are mentally ill and considered dangerous.
WDRB News highlighted the law's shortcomings after Madden was arrested in August, pointing out that while he has been arrested multiple times over the years, he continues to be released from jail and hospitals.
The problem lies in the gap between two sets of laws. One set determines whether someone is competent to stand trial, while another addresses whether that person can be involuntarily hospitalized.
Judges in Kentucky must decide, based on psychiatric evaluations, whether a defendant can understand the charges against him and participate in his defense. If not, the defendant's charges are dropped and prosecutors then file paperwork to have the defendant hospitalized for treatment.
However, there are three separate criteria determining whether a mentally ill patient can be involuntarily hospitalized:
The person must be deemed a danger to himself or others
The person is expected to benefit from treatment
Hospitalization is the least restrictive treatment available
If any one of those criteria is not met, at any time during treatment, the hospital is required by law to release the person. Because of that law, prosecutors say some defendants, like Madden, are sometimes released within hours and without receiving proper mental help.
It is not publicly known which criteria Madden hasn't met when he's been released in the past.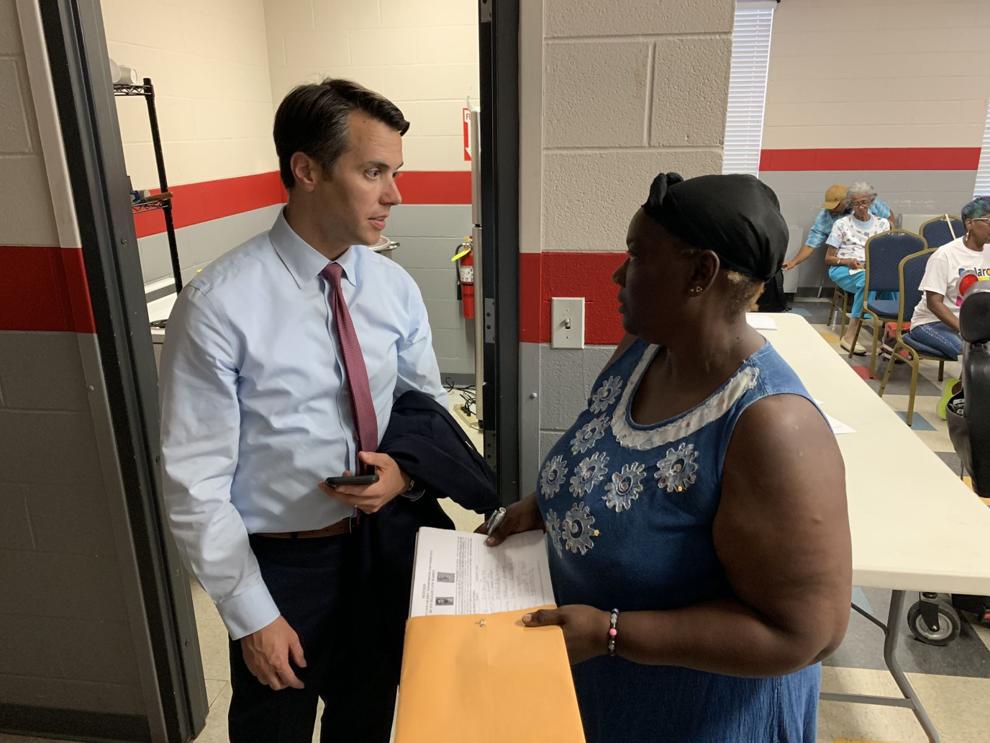 Sen. Morgan McGarvey, a Democrat, has been working on the fix with the help of Sen. Julie Raque Adams, a Republican, and has drafted two bills and sent them to a group of mental health experts, prosecutors and attorneys for their review. 
One of the bills would give the state a better and lengthier opportunity to treat a defendant found incompetent to stand trial. 
The other bill would seek to build up state facilities to treat those defendants.
An assurance of justice
Community members who attended the Friday hearing, like Walker and Fields, have been circulating a petition to keep Madden locked up. Walker has sent stacks of signatures to Sen. McGarvey.
Before leaving the courthouse Friday, Fields offered one assurance.
He believes Madden will get some form of justice.
He said if the criminal justice system fails at delivering that justice, the streets will offer a harsher punishment to Madden, if and when he walks free.
"No doubt. No doubt. Better not release him. And I don't have nothing to do with it, but I can't stop it. Judge O'Connell can stop it. It's up to her," he said. "He's all over social media. He's everywhere, man. They're sitting back waiting, so save his life: prosecute him for what he did to that young lady's life."
Other neighbors echoed his sentiment.
Copyright 2020 WDRB Media. All Rights Reserved.