LOUISVILLE, Ky. (WDRB) -- A sign at the edge of the car lot at Carriage Ford in Clarksville, Indiana, reads: "We may have what you don't see, stop in!"
What you don't see at the car dealership off Lewis & Clark Parkway: New cars.
Instead, Carriage Ford's few new vehicles are parked at an angle on the perimeter of the lot, as if to occupy more space and conceal the empty parking spaces in the middle.
Marty Book, the dealer principal at Carriage Ford, said the dealership normally has 150 to 175 new and used cars available for sale. On Wednesday, it was about 40.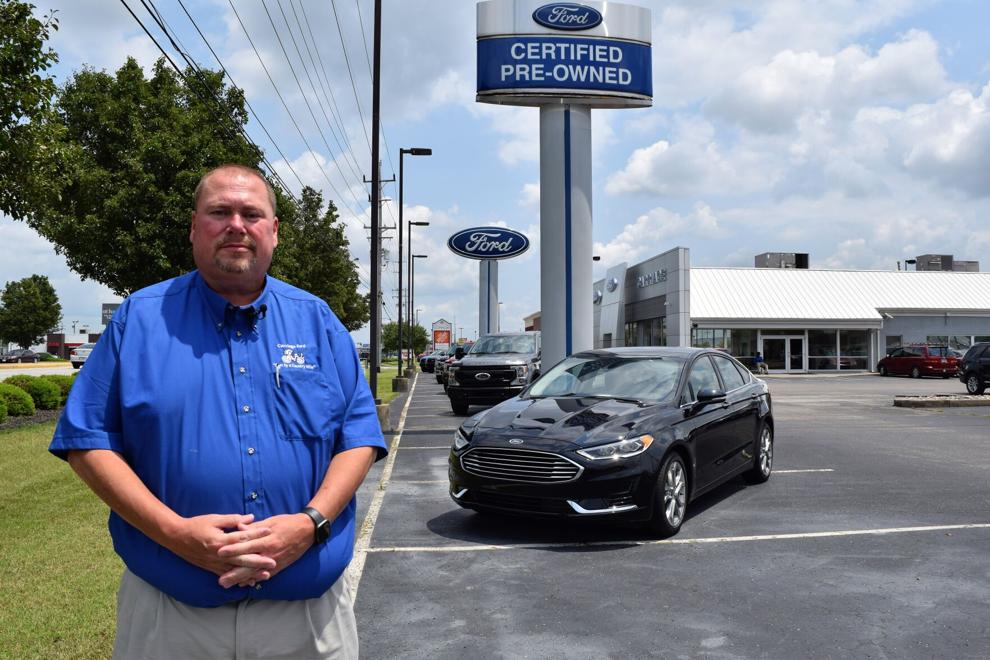 "I've been here for about 30 years; I've never seen anything like this," said Book, whose family owns the dealership.
At a time of surging consumer demand due to the economic recovery from the COVID-19 pandemic, the auto industry is producing fewer vehicles because the global shortage of computer chips.
"We are seeing empty dealership lots across the country," said Michelle Krebs, executive analyst at Autotrader. "... The chip shortage has affected everyone to one degree or another."
New car inventory in the U.S. plunged to a record-low of 1.13 million vehicles at the end of June, according to Cox Automotive. That 57% fewer cars than a year earlier and 70% below the same time in 2019, according to the company, the parent of Autotrader and Kelley Blue Book.
The semiconductor shortage became evident in January, when automakers like Ford started idling plants in Louisville and elsewhere for a week or two at a time. A fire at a major chip factory in Japan in March only made matters worse.
New cars need dozens of chips, as everything from the center display to the steering and brakes is computerized.
Kevin Collins, owner of Louisville's Collins Ford, said in an interview last week that manufacturers generally have computer chips on hand to cover only about 30% of their vehicle production.
As WDRB reported in May, Ford has been stashing unfinished trucks made at Kentucky Truck Plant in Louisville in lots around town and as far as the Kentucky Speedway in Sparta.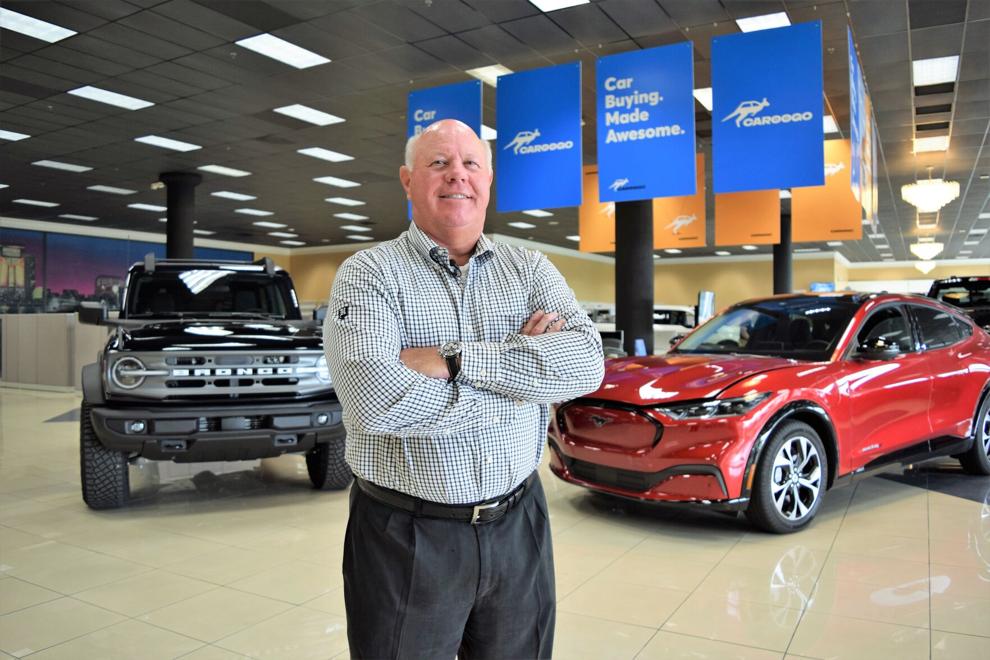 Meanwhile, Collins' dealership off Bardstown Road would normally hold 750 to 800 new Ford models. As of last week, it was "less than 20," Collins said.
"Everything is being delayed. Production is being slowed dramatically and stock levels have disappeared," Collins said.
The lack of new vehicles has led to a surge in used-car prices, which are up 45% from this time last year, according to a federal government inflation index published Tuesday.
"If you can part with your trade-in right now, it's worth more than it's ever been," Book said.
In fact, Book said, some owners of cars purchased less than a year ago are getting more than they paid for the vehicle when selling it. "I've never seen the car business in the appreciation business," he said.
Toyota was the car manufacturer with the tightest inventory as of the end of June, according to Cox Automotive.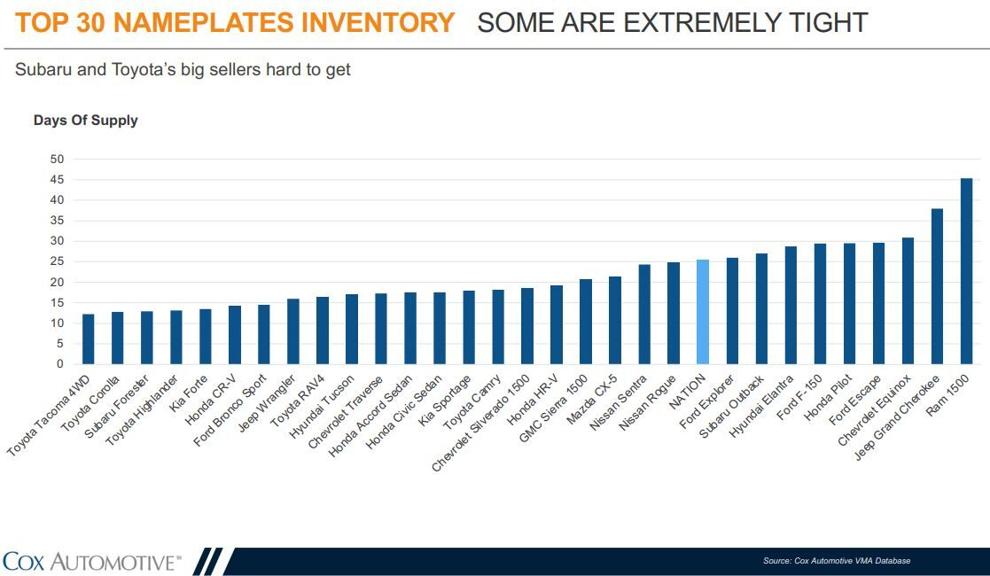 Collins and Book said they expect inventory levels to improve in the coming months. Ford executives have said they would lose half their planned production in the three months that ended in June, with production ramping back up in the second half of the year.
"It's all going to happen pretty quick," Book said.
For now, he said, Carriage Ford is trying to sell customers on vehicle reservations – deals that will be completed when the cars arrive. Ford is offering a $1,000 discount for ordering a car in advance, he said.
Collins said ordering ahead is attractive to customers who want "finality" in their car-buying decisions, even if it means waiting.
"They know it's going to come here in the next few weeks or couple of months, and they can go on with the rest of their life," he said.