LOUISVILLE, Ky. (WDRB) – Kentucky is imposing "extraordinarily costly" restrictions to prevent the spread of COVID-19 – chief among them, temporarily closing all schools to classroom instruction – but the state doesn't have reliable data to support those policies.
So says University of Kentucky economist Kenneth Troske.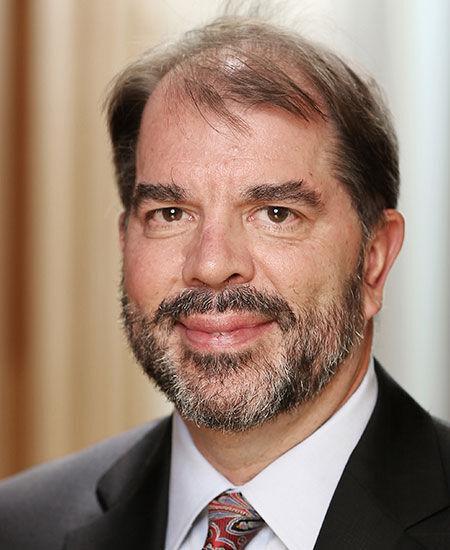 "Part of the problem is, we have not collected the data that allows us to evaluate the effectiveness of closing schools to better understand who benefits the most from this (and) who's paying the highest cost," Troske says. "Or, are there alternative things that we could do that would best protect those people who seem to be the most affected by (the coronavirus)?"
On the latest episode of Uncovered, our news podcast, Troske discusses his recent white paper with University of Louisville economist Paul Coomes, Measuring the Spread of COVID-19 in Kentucky: Do We Have the Right Data?
Troske's criticism isn't specific to Kentucky. Most every state, he says, is measuring the prevalence of COVID-19 through "convenience samples" – people who happen to show up to get tested – instead of random samples whose results would be more instructive and useful, he says.
The University of Louisville's Co-Immunity Project, which tests random samples of Jefferson County, is a model that should be applied statewide, Troske says.
Troske doesn't quibble with government mandates, such as to wear a mask in public, that don't impose much of an economic or social burden.
"It's when we start imposing costs policies that are extraordinarily costly that we better have good data behind it to support that that's the effective policy," Troske says. "I'm a firm believer in evidence-based policy. And so, give me the evidence."
Troske says a more rigorous approach to data would likely reveal that COVID-19 is more pervasive in Kentucky than the official statistics.
But he doesn't see that as a call for blanket restrictions. Instead, he says, better information might lead to more surgical ways to control the virus with fewer economic costs.
Kentucky health commissioner Dr. Steven Stack didn't respond to our request to comment on Troske's criticisms.
But Gov. Andy Beshear brushed off the critiques during his media briefing on Nov. 9, saying Kentucky has an abundance data from more than 2 million tests since the pandemic began, and that random testing would be hard for the government to impose.
"I know some economists, just from a value system, are more worried about economic impact than lives, but it's not an either/or here," Beshear said.
Listen for free below, or find Uncovered by WDRB on Apple Podcasts, Google Play, Spotify or other podcast platforms. Remember to subscribe for future episodes and leave a review for the show.