LOUISVILLE, Ky. (WDRB) – Bus driver shortages and mandatory quarantines after COVID-19 exposures for staff who have not been vaccinated against the coronavirus are causing headaches for school districts throughout Kentucky.
Bullitt County Public Schools asked parents to drop their children off at schools if they could Friday after absences from 18 drivers, about a dozen of whom had to call off because of reasons tied to COVID-19, according to district officials.
Bullitt County Public Schools isn't alone in its transportation woes early in the 2021-22 school year. For instance, Fayette County Public Schools canceled eight of its bus routes entirely Thursday because of driver absences, according to reports.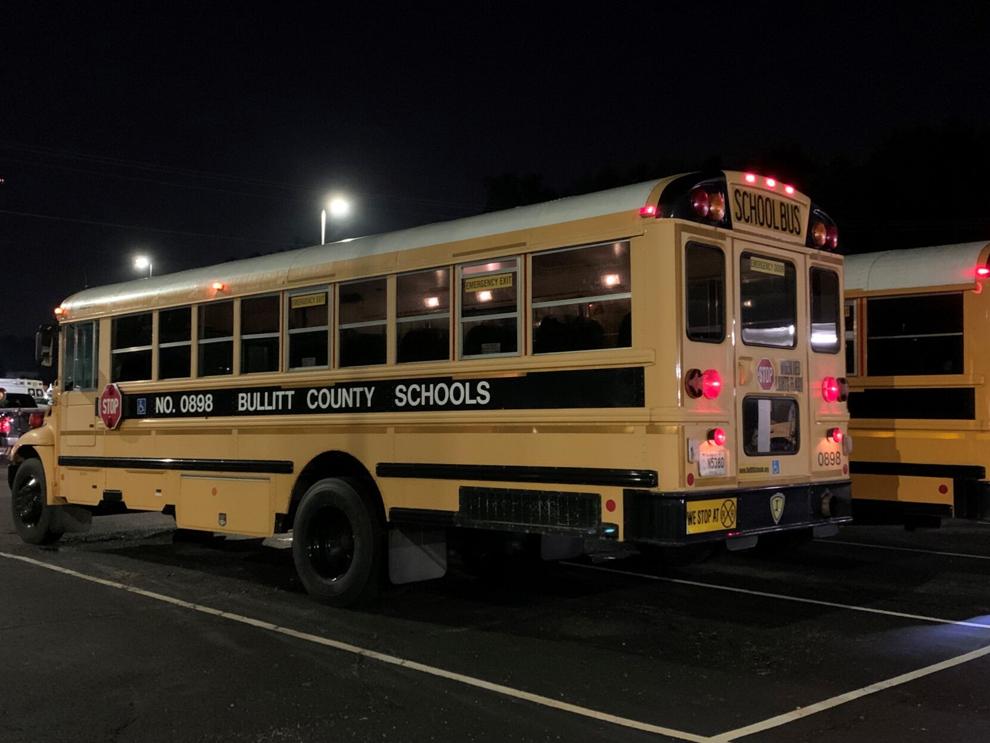 Eric Kennedy, director of advocacy for the Kentucky School Boards Association, said long-running bus driver shortages for many school districts across the state have finally hit "a crisis point."
"We just didn't have enough anyway," Kennedy said of driver shortages. "Now, so many of the ones we have are going in and out of quarantine that it's just laying bare the shortage."
At Jefferson County Public Schools, officials have been exploring ways to reduce overcrowding on buses while covering 771 routes this school year. John Stovall, president of Teamsters Local 783, said JCPS is short by at least 100 drivers.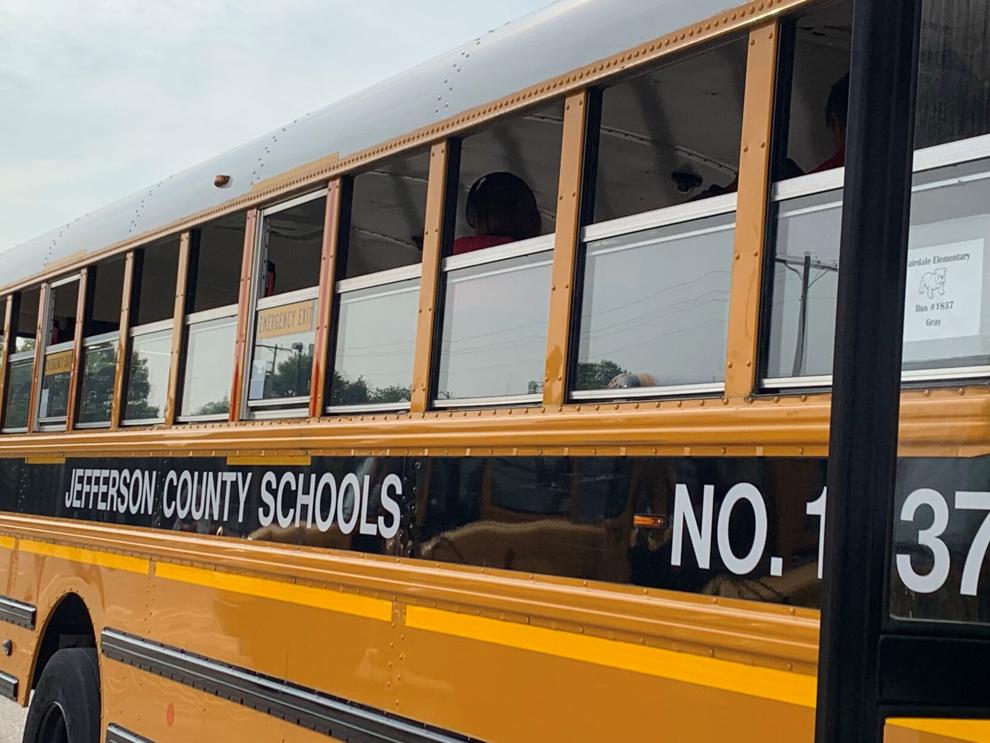 Kentucky's largest school district has not canceled any runs so far this year, and Chief Operations Officer Chris Perkins told WDRB News this week that JCPS is always looking for new drivers to hire and considering possible logistical solutions to cut overcrowding on buses.
"We're looking for very targeted solutions to very specific problems," Perkins told WDRB News on Wednesday. "... We will continue analyzing our numbers, our routes, trends, concerns being brought to our attention. We're actively looking to recruit and retain more drivers, but we're also trying to get creative with the resources we have available."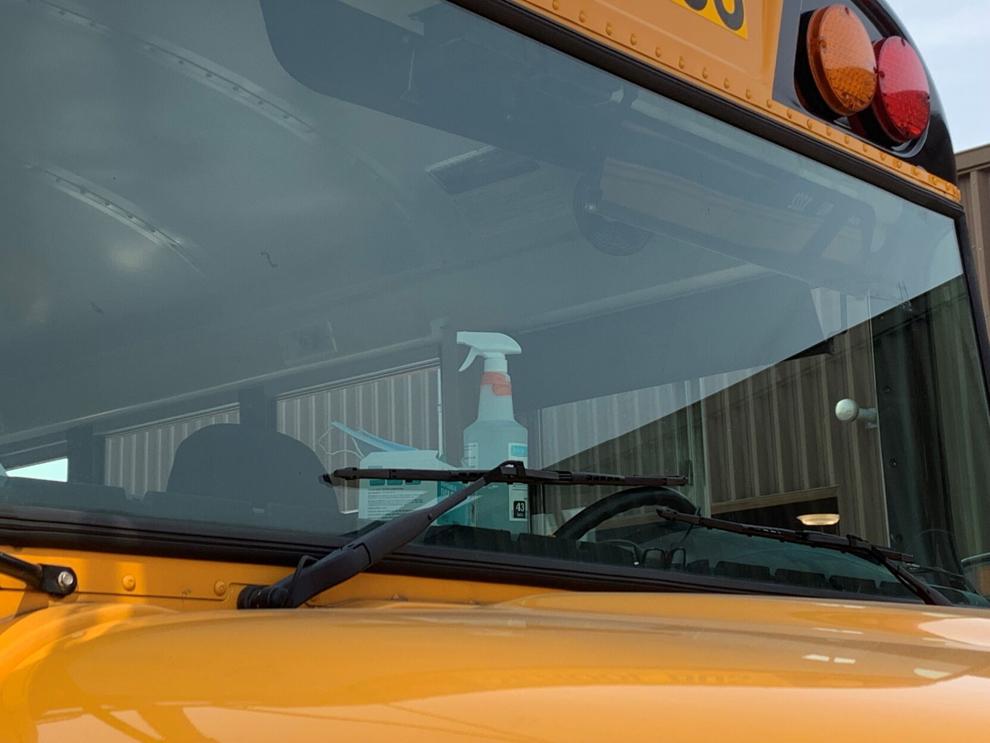 Oldham County Schools is dealing with a shortage of about 20 drivers with at least two retirements on the horizon, said Communications Director Lori McDowell. The district eliminated three routes where students could safely walk to school and consolidated bus stops in several neighborhoods to improve efficiency this school year, she said.
"It definitely hurts," McDowell said of the bus driver shortage. "This is something that's been trending for a few years now."
McDowell said Oldham County has not had drivers forced into quarantine so far this school year and estimates that more than 80 percent have been vaccinated so far.
"A good portion of our drivers are vaccinated, so we just hope that everybody does what they can, stay safe and hopefully continue to get kids to school and home from school," she said. 
Bus compounds at JCPS have experienced few employees testing positive for COVID-19 or forced into quarantine after exposure. The district has reported three cases and three quarantines linked to its bus compounds as of Friday afternoon.
Some school districts are looking toward current staff who don't normal drive buses to help shore up their shortages.
Kennedy noted a recent Twitter post by Russellville Independent Schools highlighting a teacher, Tina Shoemake, who drives bus routes in mornings and afternoon between her teaching duties.
Shoutout to Mrs. Shoemake! She's been #AllSystemsGo driving a bus early in the AM, teaching all day, then driving in the PM as well! @rvkschools @RVKPanthers @rvkmiddle pic.twitter.com/NDpBPgUeCu

— RussellvilleIndependentSchoolDistrictTV (@RISDTV) August 19, 2021
"You're seeing more of that than you ever did before, and you will continue to do so," he said.
KSBA urges bus drivers and other school employees to get COVID-19 vaccinations, he said, noting that those who have been fully vaccinated do not need to quarantine after exposure unless they show symptoms of infection.
"Something that of course we continue to encourage is bus drivers and all of our employees to get vaccinated because of the help that will give us on the quarantine side," Kennedy said.
Copyright 2021 WDRB Media. All Rights Reserved.