LOUISVILLE, Ky. (WDRB) – There are two public meetings scheduled next week for the major rehabilitation of the Sherman Minton Bridge, according to the project's website.
The $92 million work involves replacing both roadways of the Sherman Minton, a double-decked bridge that carries Interstate 64 eastbound traffic below and westbound traffic above, and resurfacing work in New Albany.
Next week's meetings will include options for managing traffic during construction and getting public feedback, among other topics.
"A full closure of the bridge would provide full access for construction and reduce the timeline and costs, but would force vehicles onto another route. A combination of maintenance of traffic options is likely to be used," according to a post on the project's website Monday.
That means "more than a single maintenance of traffic option is likely to be used when the traffic plans are finalized; this is not uncommon in construction projects of this nature," project spokeswoman Andrea Brady said in an email. 
Project officials is considering "multiple options" and will gather public input at the meetings to "understand any preferences or concerns," she said.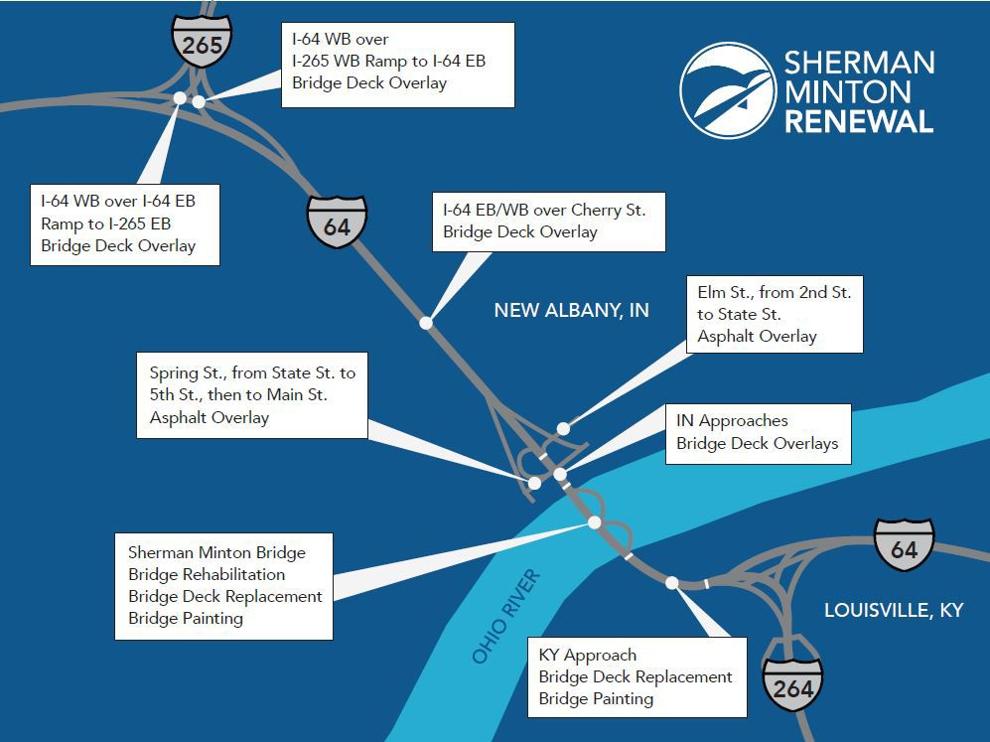 Kentucky and Indiana are funding the project. Last fall, officials said Indiana would cover 55 percent of the cost.
Monday's post said a decision on the construction approach is expected this fall. The Indiana Department of Transportation would then hire a contractor to do the work.
Construction is scheduled to start in early 2021 and take two to three years.
Next week's meetings are:
5:30 p.m. – 7:30 p.m., Tuesday, July 23
Chestnut Street Family YMCA
930 W. Chestnut St., Louisville
5:30 p.m. – 7:30 p.m., Thursday, July 25
The Calumet Club
1614 East Spring Street, New Albany
Related:
Costs climb on Sherman Minton Bridge rehab 
Reach reporter Marcus Green at 502-585-0825, mgreen@wdrb.com, on Twitter or on Facebook. Copyright 2019 WDRB Media. All rights reserved.