LOUISVILLE, Ky. (WDRB) -- On a practically perfect Thursday afternoon, lions lounged, gorillas grazed and elephants entertained as dozens soaked up sunshine at the Louisville Zoo. But John Walczak, director of the zoo, said many recent days haven't been so perfect.
After 68 inches of rain last year and plenty already this year, the zoo is struggling a bit.
"We were down about 100,000 guests last year, which that's a big number," he told Metro Council's Budget Committee on Thursday.
The zoo would ideally like 8,000 visitors each day. Last year, it only reached that goal about 50 times. So far, the zoo is behind in attendance projections for this year too.
"The weather last year impacted every outdoor venue throughout the Midwest and the mid-Atlantic states as well," Walczak said.
Because of the recent decrease in attendance, the zoo is asking the city for more than $5.2 million next budget year. Just a few years ago, the request was closer to $3 million.
"The zoo has been running over budget, in terms of the budget from the city, for the last couple of years," Councilman Bill Hollander (D-District 9) said.
This time around, the need for more money in Metro Council budget comes at a trickier time. Louisville is facing a budget shortfall, which means the zoo will have to make cuts too.
"We're looking at about $335,000 worth of cuts in total," Walczak said.
During Thursday night's meeting, council members found out those cuts will mean more than a dozen zoo positions would be eliminated: two full-time, five part-time and nine seasonal positions. They also found out what the zoo is planning to do to get its budget under control.
One main solution is called dynamic pricing.
"It's like in a theater profession, for example," Walczak said. "If you want to attend a performance at 8 p.m. on a Saturday evening, you're going to pay top dollar. But if you want to attend a matinee on a Monday afternoon, you're going to get that ticket for significantly less."
Walczak said prices for tickets will be going up on certain days like weekends. Prices for souvenirs, food and parking could increase similarly. But he said that, despite the increases, discounts and other deals are still available to make the zoo accessible to all.
Additionally, the zoo will seek out more sponsors and opportunities to rent the zoo after-hours for business functions and private parties. However, even those solutions might not be enough to get the zoo back on track during a series of tighter city budgets.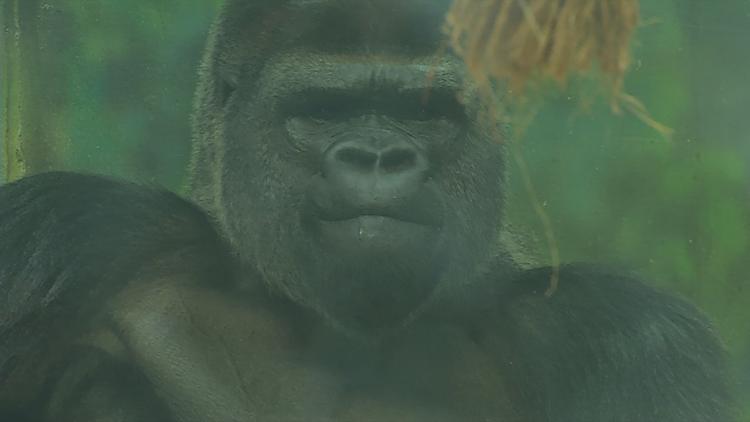 "Long term, I think we have to look at whether a public-private partnership for the zoo makes sense," Hollander said.
Walczak said the zoo will soon ask for proposals to do just that.
"The most typical practice is to go through a negotiation with a private entity," he said. "The private entity would manage the operation, be responsible for the staff and collection in terms of oversight and finances, and then the asset would remain property of the government."
Walczak said the Louisville Zoo is one of just 15 that are operated by local governments. More than 70% of Association of Zoos & Aquariums establishments are part of public-private partnerships, he said.
Related Stories:
Copyright 2019 WDRB Media. All Rights Reserved.