MADISON, Ind. (WDRB) -- Televerde in Madison looks like the inside of any other call center, but on the outside, there's razor wire and fencing.
The business to business sales and marketing company has a tech support call center at the Madison Women's Correctional Facility. Instead of just serving time, inmates are crafting careers.
Jessica Bowling, who's set to be released in less than two years, works as a senior project coordinator.
"This is an opportunity that's really critical to our success when we get out," Bowling said.
Televerde hosted a ribbon-cutting Friday inside the correctional facility. There are 30 positions in Madison, and inmates have to pass a test to be hired.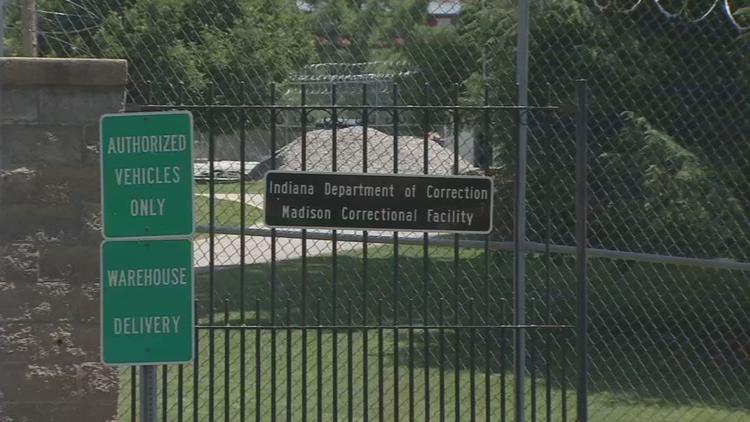 "You always wonder what people do in prison and how they're doing things, but we also know that we have 80,000 jobs in Indiana that we need to fill," said Lloyd Arnold, chief operating officer of Indiana Correctional Industries.
Women who are incarcerated can earn a paycheck and build a resume to help them land a job when they're released, or they could stick with the company and work their way up.
"The ladies that we've had in Televerde, they're at a 5% recidivism rate," Arnold said.
"The national average runs somewhere around 60 percent," added Michael Cirocco, chief social responsibility officer for Televerde. "For the women of Televerde, they have a 94% employment rate after incarceration."
Bowling said not only does this career give her a savings account, but it gives her confidence, skills and hope for a new start.
"We're really, really lucky to kind of be able to build our bank so that when we get out, it's just another way to set up for success when we're released," Bowling said. "It's not just for me. It gives hope to my family and my daughter, and they know the quality of life that we're going to have upon my release. And that's the most important thing."
Copyright 2019 WDRB Media. All Rights Reserved.