LOUISVILLE, Ky. (WDRB) -- Gov. Andy Beshear urged Kentuckians to avoid ringing in 2021 with large gatherings while reporting 3,784 new COVID-19 cases Wednesday. 
Ideally, the governor said, New Year's celebrations should be limited to members of one household. 
"Our report for today is higher than it has been for a number of days," Beshear said Wednesday in a news release. "The progress we have made is fragile. We have to keep working and making good decisions every day."
On Monday, Beshear said Kentucky had "stopped the exponential growth; this third wave" of the virus. However, the state's positivity rate, a measure of the proportion of tests returning positive, surpassed 9% for the first time since Dec. 10, according to the governor's office. 
In explaining the jump from 8.41% positivity on Tuesday to 9.09% on Wednesday, officials said in the news release that it may be related to labs and testing sites being closed for the holidays, which increases "the percentage of tests conducted in medical settings where patients are already experiencing symptoms and suspect they may have the virus."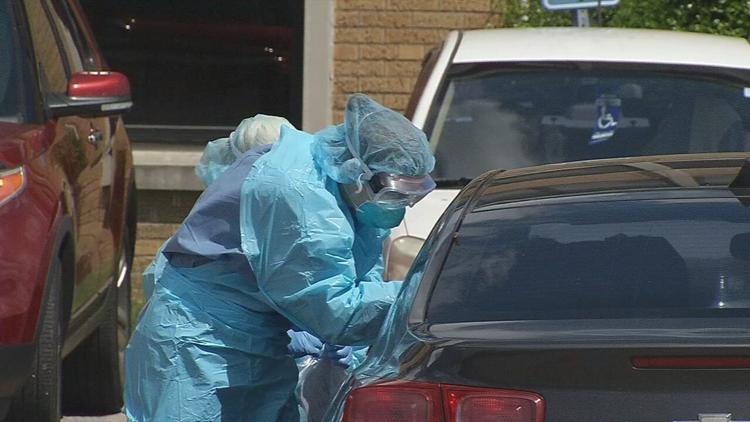 Of the new cases reported Wednesday, 527 were confirmed in Jefferson County, Kentucky Public Health said in its daily report. Across Kentucky, 99 of the state's 120 counties were reporting a "critical" spread of the virus as of Wednesday, according to data from the Department of Public Health.
Beshear also announced 29 more deaths in which the virus was a contributing factor, bringing the state's death toll to 2,623 since the pandemic began. Among the victims Wednesday were five women, ages 54, 71, 85, 100 and 100, from Jefferson County. 
As of Wednesday, 1,673 Kentuckians were hospitalized with COVID-19, according to the governor. More than 430 patients were being treated for the virus in intensive care units, while 234 were on ventilators.
For most people, the coronavirus causes mild or moderate symptoms that clear up within weeks. The vast majority of people recover. Of Kentucky's 265,262 confirmed cases reported since March, 36,740 have recovered, according to Kentucky Public Health.
But for others, especially older adults and people with existing health problems, the virus can cause severe symptoms and be fatal.
To find a COVID-19 testing location near you, click here.
Copyright 2020 WDRB Media. All Rights Reserved.