LOUISVILLE, Ky. (WDRB) -- U.S. Customs and Border Protection (CBP) officers in Louisville seized 13 ancient artifacts from the 12th century at UPS Worldport this week. 
The artifacts, which date back to the Post-classic to the Aztec eras, 1100 through 1532 AD, were intercepted in Louisville on July 24, according to a news release.
The shipment was arriving from Mexico and headed to a home in Sumer, South Carolina. Inside the package, officers found 12 adzes, which are tools for chopping and one skull.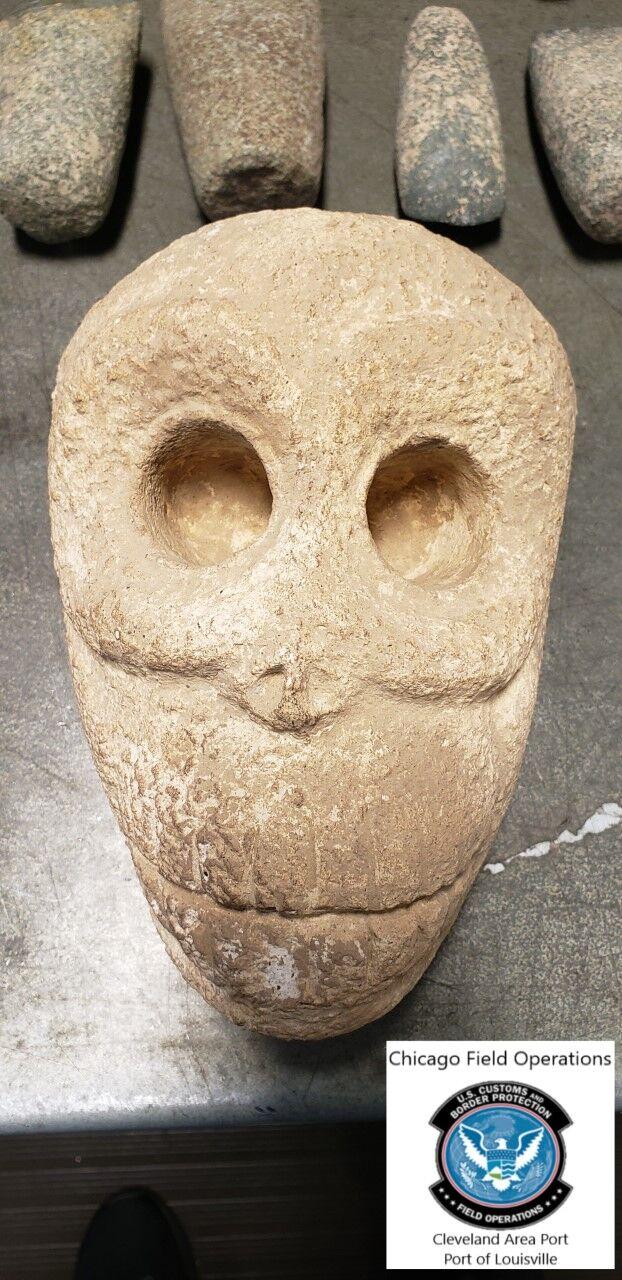 "I'm extremely proud that our officers were able to stop priceless artifacts from being lost forever," said LaFonda Sutton-Burke, director of Field Operations at the Chicago Field Office. 
Most countries have laws that protect their property, including artifacts from being exported to other countries without documentation. 
Copyright 2021 WDRB Media. All Rights Reserved.